The location independent landscape that we know is significantly developing as more and more individuals trade in their office jobs each year for remote working opportunities in pursuit of the digital nomad dream or just more time for themselves. 
Entrepreneurs and tech-savvy freelancers are popping up all over the globe with significant nomad communities now developing in particularly nomad-friendly locations. It is predicted that by 2030 there will be a whopping 1 billion people working remotely!
So what makes a Nomad-Friendly environment?
Well first of course is the physical environment, nomads are naturally drawn to beautiful places with strong vibrant cultures that capture the heart and imagination of those that visit. This is especially important for creative types who feel more motivated when placed in an environment that makes them feel most alive. This can be a tropical beach destination such as Bali, an enchanting and romantic historic old town or a bustling and Vibrant Mega-city.
At the same time, Digital Nomads see their bases as semi-permanent homes and therefore a Nomad-friendly environment is also one that provides the right infrastructure for nomads to enjoy their own personal comforts as they would at home. This includes the likes of good quality Internet, English speakers, great cafes and co-working spaces, the presence of an existing ex-pat and nomadic communities, and access to desirable products and services at reasonable prices. Since Digital Nomads are in a unique position as global citizens, many choose to base themselves in the places that offer them the best quality of life. Therefore places with good infrastructure combined with low cost of living often make some of the best bases for Digital Nomads. Nomads who love to travel generally want good access to domestic & international travel destinations plus interesting tourist attractions in & close by to the city.  
Now let's take a look at the world's best bases for digital nomads!
Tallinn, Estonia
Population: 42,538 (2017)
Best For: Digital Nomad Events, European Based Nomads, Tech-Savvy Entrepreneurs.
Cost Of Living: $$$ (Out of 5)
As Digital Nomad Communities grow, so will their influence across the globe. Governments are waking up to the fact and are now sensing opportunities to cash in on this trend by offering digital nomads incentives to set up base in their country.
One country that has already successfully implemented this structure is Estonia. In 2014, the country launched the E-Residence Program which allowed Digital Nomads from across the globe to set up and manage on-line businesses. The program was a success and has since attracted lots of media attention to Estonia. This year Estonia is taking things to another level becoming the first country in the world to offer a 'digital nomad visa' for Online Entrepreneurs.
Besides attracting an exciting start up scene and a sizable digital nomad community, Estonia in itself is a fantastic country. The capital Tallinn is a beautiful city with a quaint medieval old town bustling with life throughout the year. For a small city, the nightlife is booming especially on the weekends when Finnish tourists come to Tallinn from Helsinki to the numerous eateries and drinking holes in the old town center.
This is partly due to the lower costs in Estonia which also makes Tallinn an attractive base for Digital Nomads. The city has plenty of historic sights and beautiful architecture and also makes a good base for further exploration of the Baltic States & Scandinavia. (And with the help of Wizz Air & Ryan Air basically the whole of Europe.)
The one downfall here is the cold weather but If you can handle the long cold winters then Tallinn makes a great base in Eastern Europe for Digital Nomads.
Mexico City, Mexico
Population: 8.851 Million in the city proper (2010)
Best For: City Dwellers, Night Owls, Foodies, History Buffs.
Cost Of Living: $$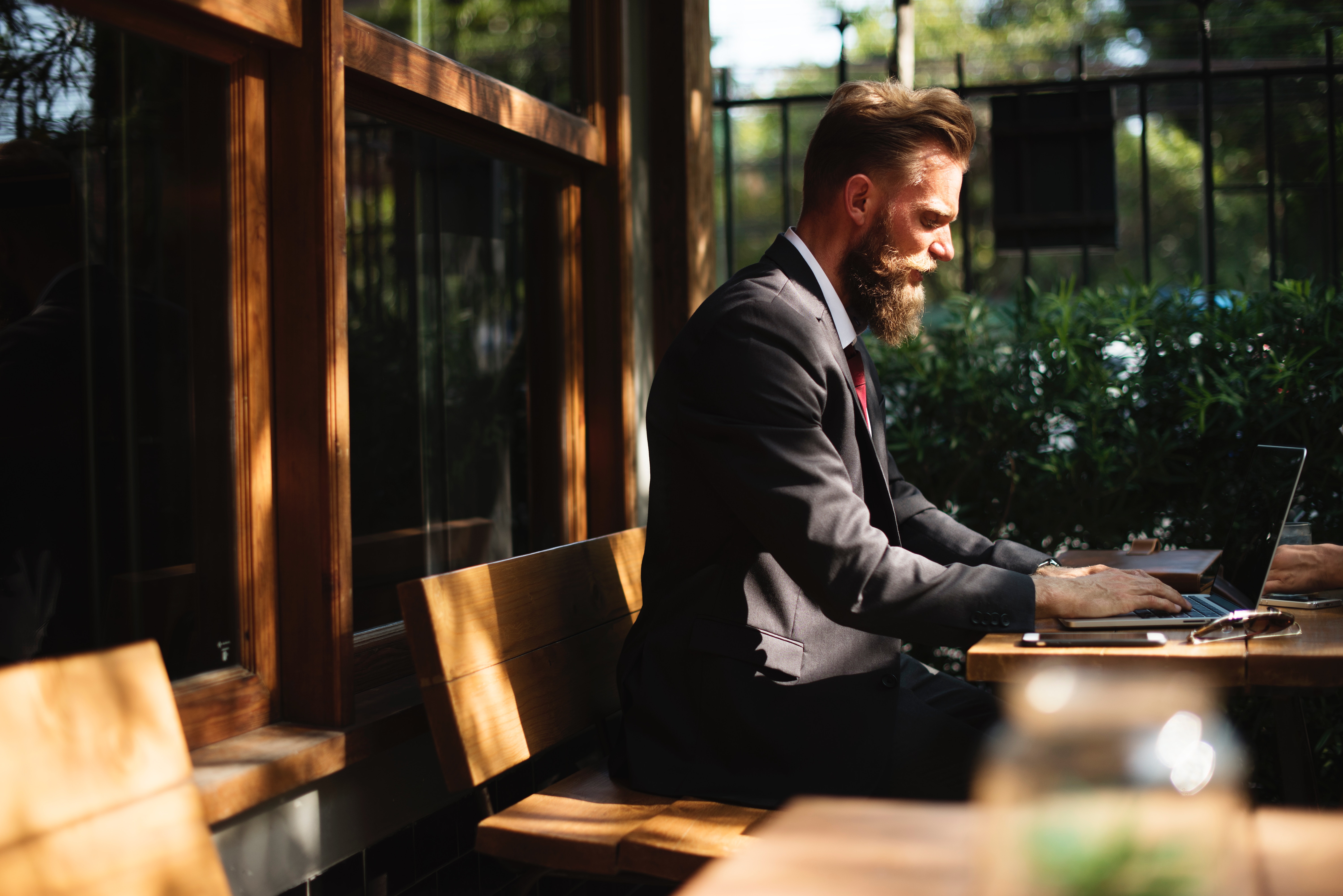 Is there a city in the world with better local and international cuisine? With a glorious selection of Tacos, Tostadas, Chilaquilles, Quesadillas (the list could could go on) on every street corner, CDMX (Ciudad de Mexico, aka Mexico City) almost rules for foodies. Perhaps I am biased to Mexican food but as one of the biggest cities in the world Mexico City also offers is an abundance of fantastic international options as well. Whether its local street food or fine dining you're after, Mexico City will not disappoint. The same can be said about CDMX and its vibrant nightlife scene which is without doubt the most varied and vibrant in Latin America.
But Mexico city has so much more to offer than that! The city is so vast it's better to think about the city in terms of its different districts. For Digital Nomads the hip and lively neighborhoods of La Roma and Condesa make great starting points. The two adjoining neighborhoods boast the cities trendiest cafes, restaurants and nightclubs. Polanco, one of the cities wealthiest residential central districts, is another fantastic option too. It is much more expensive and with this is home to the cities most upscale venues.  Then you have the likes of Centro Historico with its beautiful plazas and colonial architecture, Coyoacan with is abundance of fascinating museums & Xochimilco where you can spend your weekends cruising around the Aztec canals on the brightly colored 'trajineras'. The point is there is plenty to do in the city when basing yourself here and plenty to explore just outside of the city with destinations like Puebla, a beautiful colonial city and Teotihuacan one of the countries most impressive archaeological complexes in close proximity of the capital..
You'll find that Mexicans are a very warm and friendly people. It's very easy as foreigner to build good social circles and there is also a solid ex-pat community for those looking for some familiarity. The city is much safer comparatively to other large Latin American cities and it's also very affordable.
As the Business Hub of Central America, the city is a great base for both domestic and international travel with reasonably priced flights available all over Mexico, to the US and across Latin America. Mexico City is possibly one of the most underrated cities in the world, it ticks all the boxes as far as big-city loving digital nomads are concerned making it an ideal base in Latin America.
Cebu, The Philippines
Population: 922,611 (2015)
Best For: Beach Bums, Divers & Nature Lovers.
Cost Of Living: $
Cebu is The Philippines second largest city and is much more laid back than the bustling capital city Manila. While the historic colonial centre of the city does not have a vast amount of sights and attractions, the draw for Cebu is it's geographic location right smack in the middle of the country and the abundance of cheap flights and destinations you can pop over to in an hour or less.
Cebu City is located in the center of the most scenically-gifted province in the country, Central Visayas. 1 hour north, one hour south or even one hour east of Cebu City and you find yourself in absolute paradise. In North Cebu you have Bantayan island with some of the most pristine beaches in The Philippines and Malapascua Island which is the best place in the country to dive with Thresher Sharks.
In the south, you have Moalboal a tranquil beach town where you can snorkel meters off the coast and enjoy the hypnotic 'sardine run' where thousands of sardines swim around in huge packs or instead, stay close to the coral and get up personal with sea turtles. An hour further south and you will find yourself at Kawasan Falls which offers a canyoneering adventure where you can jump off 20 meter waterfalls and slide down natural water slides. Next up it's snorkeling with Majestic Whalesharks in Oslob and if that's not enough you can always find trek to some more waterfalls!
Head east and you have the luxurious resort town of Mactan and from here you can head on a ferry to Bohol and visit the mysterious chocolate chill formations and the world's smallest primates, Tarsiers.
With such an abundance of incredible places to visit so close to Cebu, the city can make a good base for Digital Nomads looking to explore the region while utilizing all the infrastructure of a big well-connected city. Flight connections to the rest of Southeast Asia are easily available and of course it's very easy get around the Philippines from here as it's in the central part of the country and Cebu has the 2nd biggest airport.
Medellin, Colombia
Population: 2.508 million (2017)
Best For: Adventurers, Coffee Lovers, Party Animals & Savvy Entrepreneurs.
Cost Of Living: $$
20 years ago, this city ruled by drug cartels and facing civil war would have topped many lists naming it, 'The World's 'Most Dangerous Cities'. Medellin's transformation from murder capital of the world to the most popular destination for Digital Nomads in South America can only be described as remarkable. So what is it that Digital Nomads love about Medellin?
Let's start with the obvious, Medellin despite its bloody history is one of the safer cities to live by Latin American standards. Many tourists are drawn to the vibrancy and interesting culture of Colombia and opt for Medellin as their base knowing it is relatively safe and the infrastructure is good for Nomads with good Internet speeds, plenty of coffee shops & co-working spaces and a reasonable cost of living. Medellin's history is dark but people evidently find the city's story fascinating, Medellin's success story is continually spreading around the nomad community and therefore attracts a continuous stream of nomads in search of a new adventure.
History undeniably has an impact on culture and in Medellin's case, it is as if the dark past of the city contributes to 'Paisa' peoples positive attitude towards foreigners. Locals across Colombia are very aware of the history and in Medellin people seem extra appreciative of foreigner interest in their city which would have been unimaginable even a decade ago.
Medellin's climate is often described as the city of eternal spring as it offers warm pleasant weather year-round with only short spells of rainfall, which is an attraction in itself. Surrounded by lush trees and beautiful flowers you will notice that greenery also spreads into the city itself. Digital Nomads will appreciate that there is plenty going on in Medellin in terms of events and nightlife. There are tons of good local and international eateries and once you've explored the cities historical sights you can head into the mountains for some hiking and some interesting day trips. The city makes a great base to travel around Colombia with plenty of interesting places nearby as well. At your doorstep is the Zona Cafeteria with its beautiful Colonial towns like Salento, lakes and mountains in Guatape and some of the best coffee in the world!  On top of that, Digital Nomads can take advantage of budget flights from Medellin to other parts of the country plus good international flight connections to the US, Central America & South America.
Cape Town, South Africa
Population: 3.75 Million (2011)
Best For: Adventurers, Beach Bums, Wildlife & Nature Lovers.
Cost Of Living: $$$
Cape Town is undoubtedly one of the most naturally scenic cities in the world, with perhaps only Rio De Janeiro in Brazil able to compete. Looking for a base in Africa to explore the continent then this may be your city. Cape Town has fantastic flight connections across the region and those looking to explore the national parks, local wildlife & beaches of the country can easily do on trips from Cape Town. In fact the later two can be done without even leaving the city!
There is a growing Digital Nomad Scene in Cape Town with Nomads attracted to the warm weather and the laid-back South African way of living. At the same time though Cape Town is a very entrepreneurial city, there are plenty of business opportunities and it is the gateway to the African Market. Cape Town might not be as cheap as cities in South East Asia but it is certainly cheap compared to most Western Capitals. Internet Speeds are pretty good and there are plenty of co-working spaces. Safety can be a concern in Cape Town with high crime rates as elsewhere in South Africa but to live in such an exuberant and beautiful city many would agree it's worth the risk!
Lisbon
Population: 3.75 Million (2011)
Best For: Hipsters, Foodies & History Buffs.
Cost Of Living: $$$$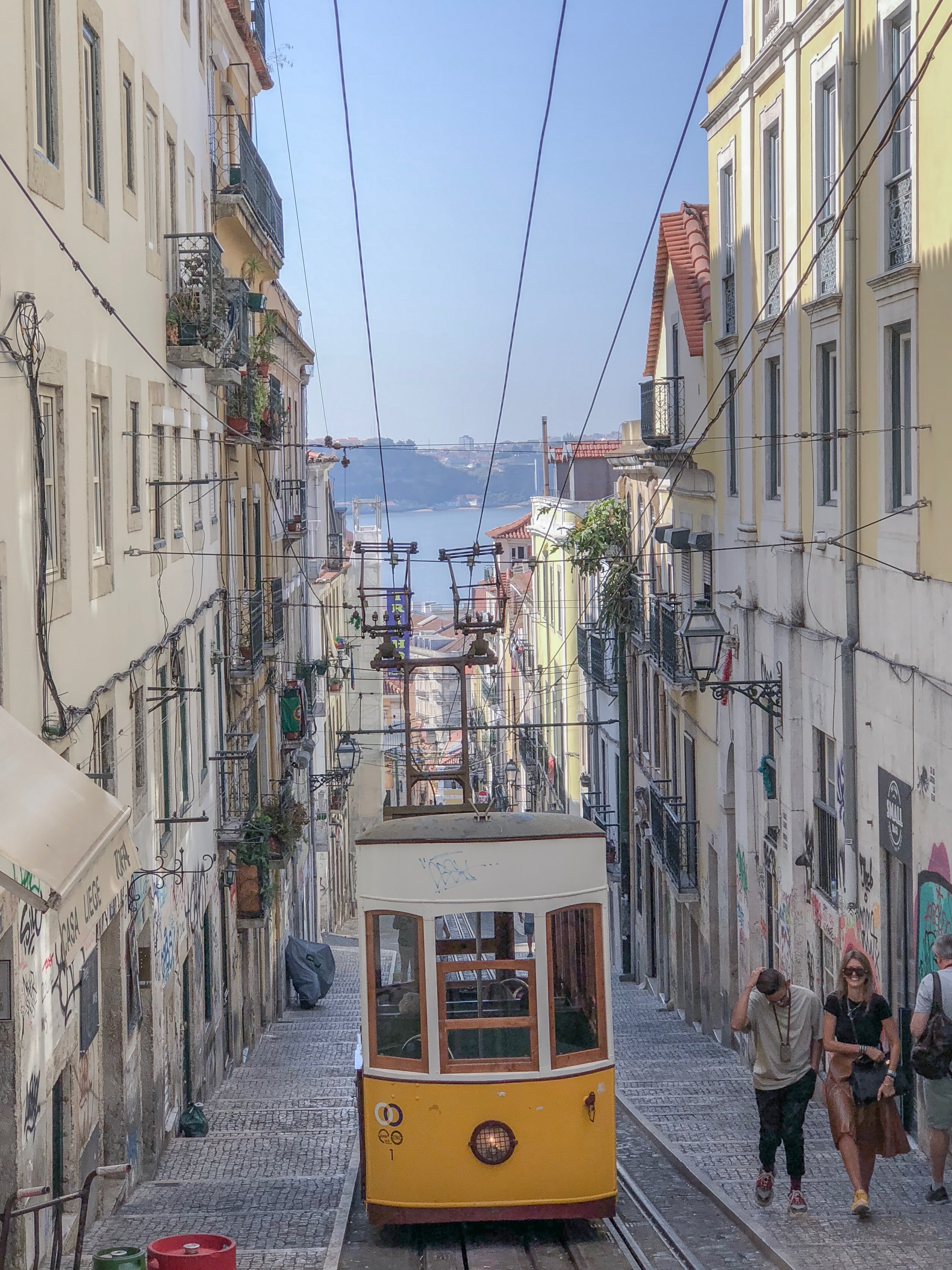 Over the last few years, the Portuguese Capital has revitalized itself and in doing so become a favorite of Digital Nomads choosing to base themselves in Europe. Lisbon has established itself as one of the coolest cities in Europe and is finding that the hipsters who visit don't want to leave! This has resulted in plenty of trendy cafes, cocktails bars and chic restaurants for every kind of diet fad, dozens of nice co-working spaces and lots of remote work opportunities.
The city itself is an architectural gem as you would expect from Europe's second oldest city with a fortress, beautiful churches and old Portuguese-style buildings all over the city. Digital Nomads looking for weekend adventures outsides of the city can enjoy extraordinary palaces and rustic gorgeous beaches a short trip away in Sintra among others. Lisbon can be a nice place to work and a great city to enjoy in your free time making it a fantastic option for those looking for a good work-life balance.
Lisbon is not only one of the hippest capital cities in Western Europe but it is also the cheapest. You can live much better here on your budget compared to the likes of London, Paris and Milan. Portugal also offers an attractive tax system for those that decide to base themselves here with the 'non-habitual tax system' and for EU Citizens it is very easy to register your residence here. Lisbon has direct international flights across the entire continent and pretty much all of the Globe's Nomadic favorites including each of the majority of the cities on this list.
Bali
Population: 4.225 Million (2014)
Best For: Yoga Enthusiasts, Nature lovers, Surfers, Foodies, Beach Bums, Party Animals… just about everyone!
Cost Of Living: $$$
Bali is literally a digital nomad's dream! Digital Nomads usually skip the wild backpacker party town of Kuta and opt to set up base at the Surfers & Beach Bum paradise of Canggu or Bali's cultural hub Ubud in the Highlands.
Canggu and Kuta's classier younger sister Seminyak which is popular with Digital Nomads and Tourists alike both offer vibrant nightlife with fantastic beach clubs and sexy cocktails. Ubud offers a more tranquil & soothing environment for those who want to explore the heart of Bali at a slower pace in between their Yoga sessions & Meditation bliss.
The Digital Nomad Community is perhaps more apparent in Bali than anywhere else in the world. It is absolutely booming which means tons of co-working spaces, significant remote working opportunities and a good start up scene. As an island to explore, it also doesn't get much better than this, jump on a bike and you can be exploring incredibly beautiful Balinese temples, scenic rice terraces and tranquil remote beaches all in a matter of a few hours. For the adventurous types you have surfing, water sports, trekking and diving to experience. A week in Bali and its very easy to see how people end up staying here. For what Bali has to offer, it's not that expensive either and they're are options for all budgets.
Then there is the food, wow! Wonderful Local Balinese food, Vegan & Gluten Free restaurants and an abundance of exuberant healthy food stores. All dietary requirements will be catered for in Bali. Alternative lifestyles are perhaps more common than ordinary ones amongst the local digital Nomad community, whatever you are looking for, you will find it in Bali which is why it comes in at number one on the list!
So there you have it, 7 of the best bases for Digital Nomads in the world! Do you have any more you think I should add to the list, comment below!