South Africa is an incredible county known for its great cities like Cape Town and beautiful ecosystems and landscapes. It is an amazing destination to visit as it is home to a plethora of giant and small creatures. The country is really worth visiting as you can explore astounding habitats and an abundance of wildlife. Millions of visitors come to South Africa from all across the globe to view the renowned national parks, bathe in the astonishing natural sceneries, and to have the glimpse of the awe-inspiring animals. If you are booking South Africa tour packages to go away from the hustle bustle of the city life and to relax in nature's lap, remember to add some of the must-visit national parks in your South Africa tour package itinerary to have a great experience ahead. Continuing the discussion, this blog covers seven national parks to visit when on South Africa group tour packages. Take a look.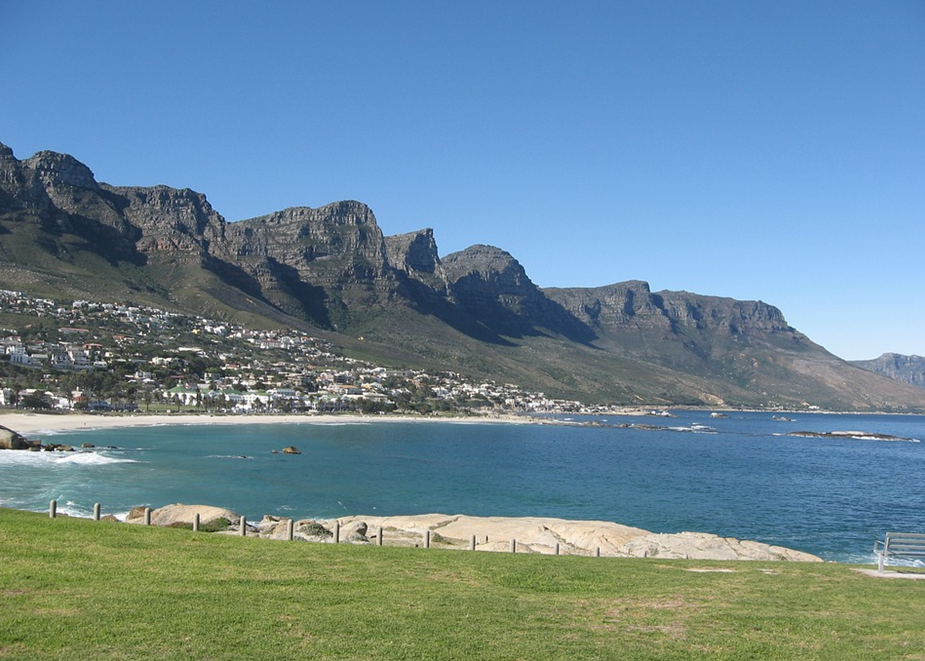 1.  Kruger National Park
The topmost national park to visit in South Africa that alone can attract tourists from all across the globe is Kruger National Park. It is an amazing place to see big and wild animals such as zebra that usually roam in plain and you will definitely have an unforgettable experience with a diverse range of beautiful animals. Kruger national park is the joy of South Africa's national parks and offers the breathtaking wildlife and unbelievable natural beauty on display.
2.  Karoo National Park
Located in the Western Cape, South Africa is the Karoo National Park that covers an area of 750 square kilometers. Thousands of people visit Karoo National Park every year to experience a multitude of activities such as mountain bike trail, guided game drives, guided walks, breathtaking landscapes, and an array of plant and animal life. The main attraction of the park is its untouched feeling of being between the wild animals. Although it is a home to a number of birds and animals, the beautiful scenery and feeling of the place keep calling visitors back to it.
3.  Mapungubwe National Park
Mapungubwe National Park, a world heritage site, is the ideal location for people interested in exploring wildlife. It is a perfect place for those who are planning a trip to South Africa in search of serenity to get away from the busy city life. It is another park that features breathtaking landscapes with sandstone outcrops and forests. You may find here a large variety of animals, including lions and elephants. Some of the highlights of the place include the Shashe and Limpopo rivers,  and the Mapungubwe hill.
4.  Addo Elephant National Park
Addo is the mesmerizing and memorable park to visit as it is home to over six hundred elephants in the park. It the only national park in the world where you may see the big seven wild animals together including elephants, rhinos, lions, leopards, buffaloes, whales, and great white sharks. On a visit to Addo Elephant National Park, you can see herds of elephants at Hapoor Dam, visit Bird Island and St. Croix Island to see whales,  penguins, and the great white shark. You may also explore the beautiful Zuurberg Mountain and the sand dunes at Woody Cape.
5.  Golden Gate Highlands National Park
The Golden Gate Highlands National Park is a great option for those who are interested in archeology. Here you can find both dinosaur eggs and human skeletons, along with some San rock paintings. The park offers many wonderful views. A wilderness hike with a village healer may also educate you about some medicinal herbs and their uses and traditional treatments. You may also experience short hiking trails during your one day visit to the national park.
6.  Marakele National Park
Located in the north of South Africa is the Marakele National Park. The national park is home to a diverse array of fauna and flora as well as animals and birds. This beautiful hotspot to beholds the stunning Waterberg Mountains. From the top of the Mountains, you can view the deep valleys and scrublands below. On a visit to Marakele National Park, you can see various large mammals such as elephants, rhinos, and lions.
7.  Table Mountain National Park
Another most iconic and must-visit sight in South Africa is Table Mountain National Park. The immense plateau is usually topped with white clouds, make it awe-inspiring. At the top incredible panoramas, the surrounding ocean makes the trek of the national park all worth it. Besides the mountain, it has a wide range of flora and fauna for visitors to delight in and a number of animals to see such as baboons and penguins.
Wrap Up
If you are planning a trip to South Africa with your better half, it is advisable to book South Africa honeymoon packages and leave everything on your travel agent to have a relaxing trip ahead. Remember to including the above mentioned national parks in your tour itinerary. All you need to do is browse for a reputable travel agent offering South Africa tour package from Mumbai, Ahmedabad, or anywhere across the globe at affordable prices. Before parting with your money, carefully read the package itinerary and terms and conditions to make an informed decision.