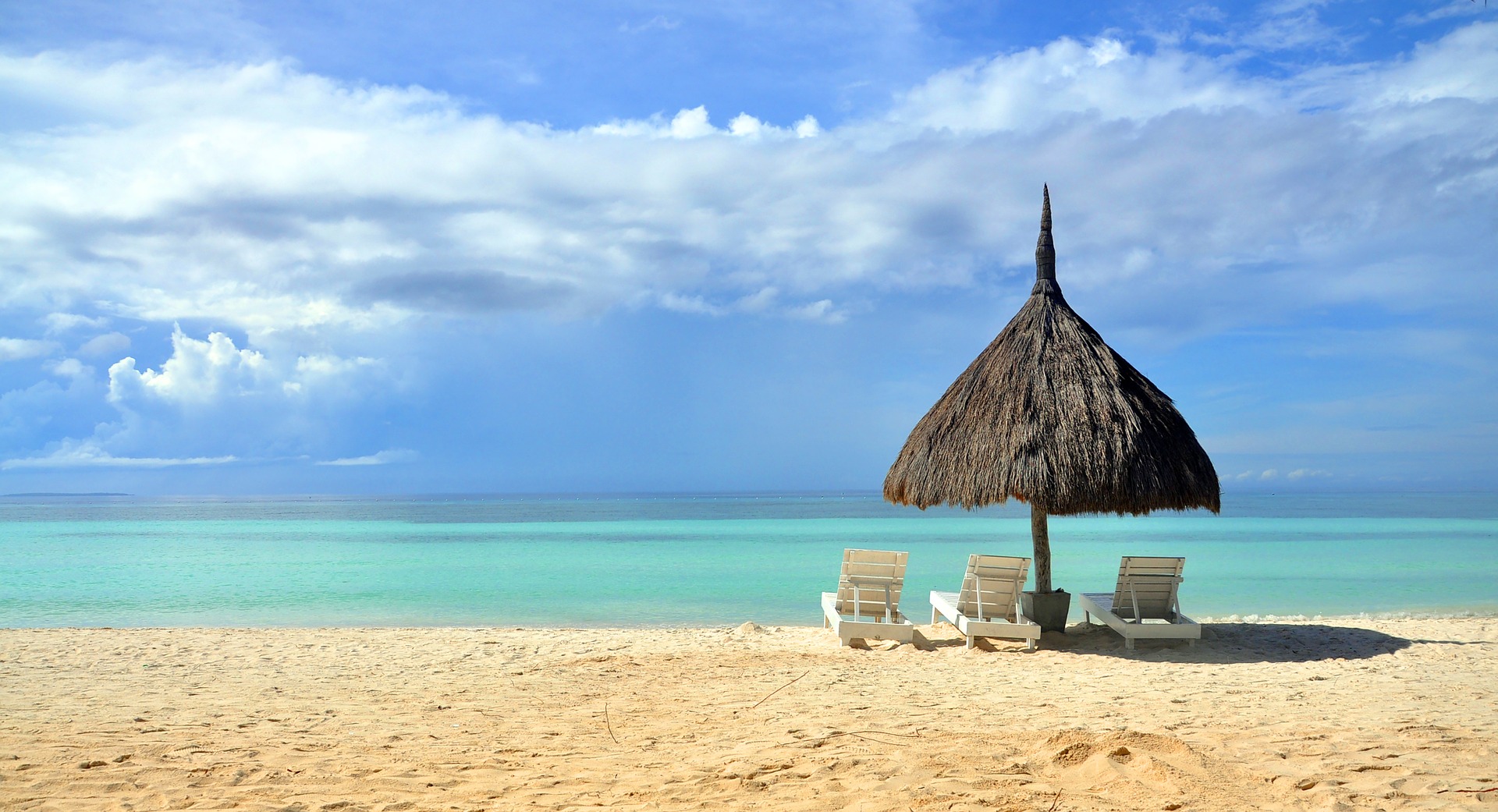 If you are living in South America or enjoyed travelling there, the Philippines is the South-Eastern Asian country you'd feel the most comfortable at. It offers visitors a really fascinating and unique blend of Asian-Hispano influences, as it used to be a Spanish colony for centuries. Still, due to its proximity to China and Indonesia, these countries had a much stronger impact on culture and way of life. It is very interesting to see how this all blends into creating a truly one of a kind destination.
If that isn't enough, Then the nature in the Philippines is unparalleled. It is one of the last unspoiled places on earth, where thousands of animals and plants still thrive. This is especially relevant to those who admire the underwater world, as the Philippines is considered one of the best places in terms of marine biodiversity.
When you are out of the waters, you can find plenty of stunning beaches to lay down at and relax. Better yet, many of these are hidden and you'll have the place all to yourself. If you are looking for a little bit more adventure, the country is also filled with thick jungles you could hike through. Below you can find my most recommended ideas for ways to spend your time in the Philippines:
1. Island hopping in Palawan
Island hopping is by far the most common attraction in the Philippines and is available pretty much anywhere you go to. It usually consists of a full day of exploring beautiful small islands and hidden beaches. Snorkeling among coral reefs is also always included. It doesn't matter where you go, this tour is surely going to be a lot of fun and a great way to spend the day.
However, there isn't a better place to try this out than Palawan. The island has consistently been named as the best island in the world by numerous travel magazines, and is one of the most beautiful places on earth.  The two most popular locations are Coron and El Nido, and it is recommended to spend at least 3-4 nights at each.
Coron is much rawer and more undeveloped, and offers stunning snorkeling spots among amazing lagoons and lakes. It is also a diver's paradise with tons of WW2 shipwrecks to explore. El Nido on the other hand is more touristy and offers better dining and nightlife options. The distance between the two is approximately 4 hours by ferry, so it is quite easy to see both during one week.
2. Relax at the beach of Boracay
Boracay is a small island which has seen increased popularity thanks to its stunning 4.5km stretch of white sand beach. This is the most touristy island in the Philippines, with highly developed nightlife and hundreds of different hotel options. This place is the only island in the country which really resembles the popular party islands of Thailand in terms of style and general vibe.
There aren't too many activities to do in Boracay, and the ones which are available are mediocre if compared to their equivalents in other Filipino islands. The main thing to there is just chill at the beautiful beach, have a cold beer and forget about your worries. For that reason, there's really no reason to spend more than a few days there, before heading to other islands.
3. Diving in Tubbataha Reef
Tubbataha Reef is an UNESCO world heritage site and one of the best diving spots in the world. The reef is home to almost 400 different species of corals – more than half of the species known to men. Thousands of different types of fish, whales, dolphins, sharks, mantas and sea turtles all team up to create the most biologically diverse ecosystem in the world.
The reef is located near the island of Palawan, but requires a 10 hours boat ride to reach. There are no day tours going there, and the only option to visit the place is by booking a liveaboard trip through Padi.com. These excursions usually take 6-7 days and include a minimum of 2 dives per day. It requires an advanced open water certificate, which you can easily do in the Philippines if you didn't have the chance to do it back home.
4. Canyoneering in Kawasan Falls
Kawasan Falls are located in Moalboal, a small beach town in the island of Cebu. It is quite a popular backpacker destination, primarily thanks to the excellent diving options and the laid back atmosphere it offers. Most people who go there don't skip the falls as well, as they are one of the most impressive you'll ever see. It is also possible to visit them as a day tour from Cebu city, where you can find nicer hotels.
While going straight to the falls is an option, doing the canyoneering trek is much more exciting. This means traversing a narrow trail through the jungles as you follow the river all the way to the falls. The tour involves a bunch of extreme activities such as cliff jumping, rappelling and swinging from trees. Don't let that intimidate you, as the whole adventure is classified at easy to moderate difficulty and even 8-year-old kids can do it.
While there are many tour providers which offer this attraction, it is best to choose carefully. You are better off paying a little bit extra for a guide who knows the trails well and adheres to the highest safety standards possible. From the research I've done, action-philippines.com/ seem be the best choice.
5. Survival training in Cebu
Cebu is one of the largest and most important islands in the Philippines, and home to Cebu city, the second largest city in the country behind Manila. As such, there is no shortage of activities to try out if you choose to visit this place. The city itself offers great opportunities for culture tours, shopping and nightlife, while the surrounding areas are as beautiful and exciting as any other in the country.
Apart from the regular island hopping and diving opportunities, there are also a few attractions that make Cebu unique. The Kawasan Falls mentioned above is one, and the other one is the jungle survival training. Cebu used to be a training site for U.S forces before they head out to Vietnam, where they practiced basic survival skills and guerrilla warfare in the jungles, and now this knowledge can passed on to tourists who visit the island.
The training offered can be done as a single day activity, but it is recommended to take the 3 days excursion instead. This will allow you to spend 2 nights in the jungles with an experienced local guide, who will teach you all the basic skills required to survive in the wilderness on your own. This tours are a bit of a secret and booking them is not an easy task. Currently only one travel agent offers them, so if you want to have a chance at this visit philippinestravelpackage.com and send them an email.
6. Hiking Volcanoes
There are 52 volcanoes in the Philippines, out of which 23 are marked as active. Most of them are quite easy to visit and local guides offer tours all the way to the crater. Some require less than one day to traverse, while others involve a few days with camping along the way.
The most popular volcanoes for tourists are both located very close to Manila. Taal Volcano is located in the middle of a huge lake, and is very easy to get to. Once you sail for 30 minutes and reach the base, it's only 40 more minutes hiking to the top. Mt.Pinatubo on the other hand is much bigger and more impressive, but going there from Manila will require a whole day. Most of the trip is done with 4×4 vehicles but the last 2 hours involve a pretty grueling hike.
For longer excursions, check out Mt.Mayon in Bicol or Mt.Pulag. These require you to camp for a few days as you make your way to the summit and are only recommended to experienced climbers. The island of Camiguin is home to 7 different volcanoes, the most impressive of which is Mt.Hibok-Hibok. It will take you 8 hours to reach the summit, making your way through the thick jungles along the unmarked trail. The view from the top is breathtaking, as you can see the whole surrounding area including the Bohol Sea. If you're planning to visit the southern part of the Philippines, you can do a day hike at Mt. Apo. It is known as the second largest potentially active volcanoes in Mindanao. You can reach its summit from the starting point at an estimated 10-hour hike. After a tiring hike, there are highly-recommended restaurants in Davao where you can recharge and reward yourself with sumptuous Filipino cuisine.