I had the pleasure of staying two days at the awesome Seven Bridges Hotel in Amsterdam. At first glance online, one might think the hotel is out-of-date with its eclectic antique-filled rooms, but being ranked an impressive #9 out of 345 hotels in Amsterdam on TripAdvisor is only further proof that shows this small boutique hotel is unique.
I was greeted by the owner, Gunter, upon my arrival at the main building (an historic home right on the canal). He was more than friendly and helped me with my things to Canal Suite C which is located 2 doors down. We walked up the steep steps (this is normal in Amsterdam) to the 2nd floor (first floor if you're in Europe) and he showed me the room. It showcased a spacious living room area with a direct view of the canal, awesome!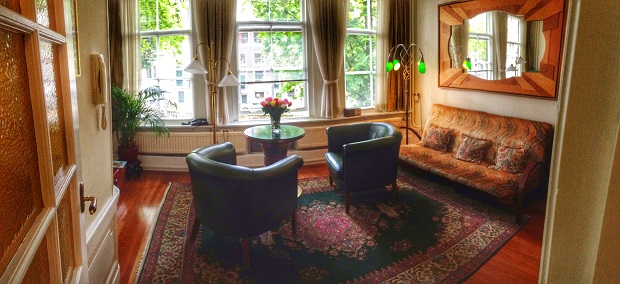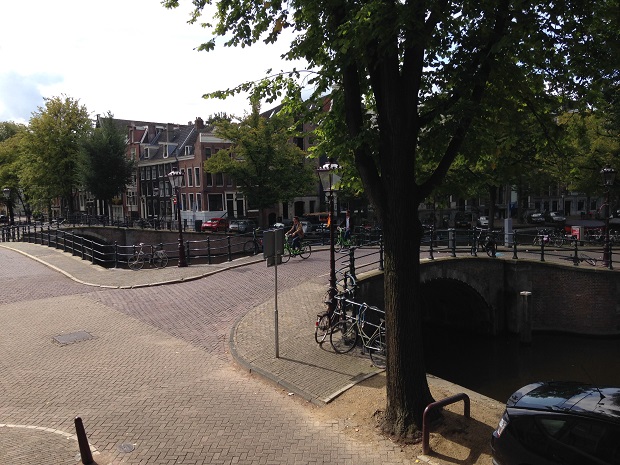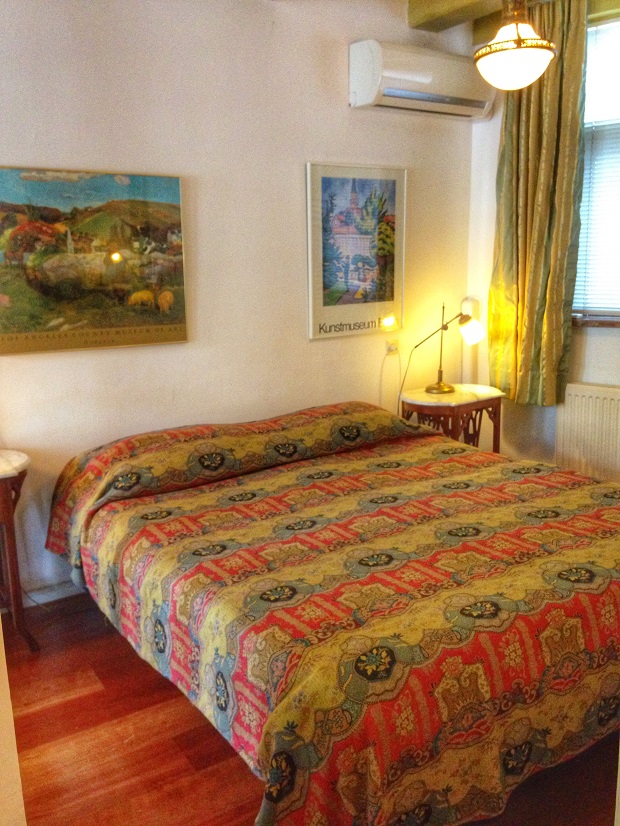 Gunter is a true lover of history and his rooms are a testament to this passion. Almost every piece of furniture is a rare and expensive antique! Most were bought at high-end auctions like Sotheby's and Gunter can tell you about every single one of them. It's this passion for offering guests a comfortable, clean and classy place to stay in Amsterdam that drives Gunter to run his hotel with both love and a contagious excitement.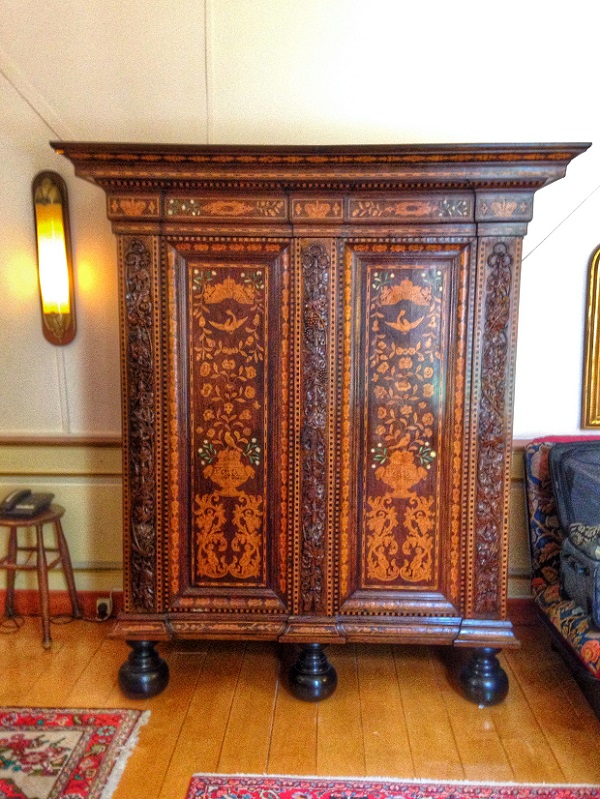 Each room offers guests coffee, tea and a water heater to make drinks at any time. The Wi-Fi was strong and some of the rooms even offer large balconies and patios, something very unique for the heart of Amsterdam. Many have crown molding with actual gold leaf as well!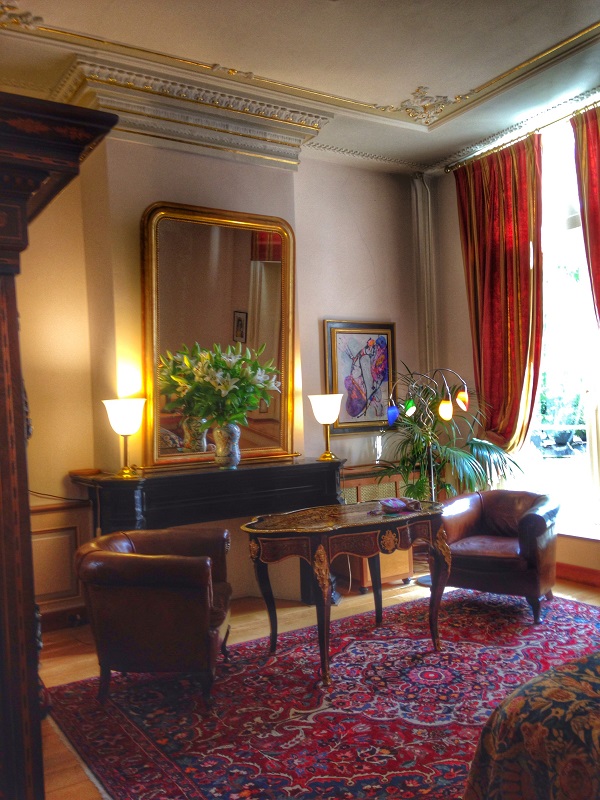 The location also couldn't be better, just a block from Rembrantplein Square which is full of restaurants, bars and public transport (with zero noise coming from it to the hotel). You can also easily walk to the Van Gogh museum and all the other major attractions of the city.
If you're looking for an authentic place to stay in the heart of Amsterdam at a very reasonable price, go to the Seven Bridges Hotel website and check availability or or if they are full, there other options for hotels on Venere.com.