I had the pleasure of staying at the Motel One in Brussels this week. This is the first time I've been to a Motel One before, a rather new hotel group (first one opened up in 2000 in Germany). There are just shy of 50 Motel Ones now and I was a bit skeptical at first when I saw the word "motel" in the name. The word motel, as an American, conjures up the image of a drive-up shack hotel on the side of Route 66 where you either go to kill someone, bring a prostitute, or your family if you lived in 1973 and drove a station wagon. Motel One redefines the name my friends.
Marketed as a budget hotel, I really saw nothing budget about it minus the price (78 Euro for the night). Upon walking in the front door, I was instantly impressed with the chic and sexy interior and finishings. The lobby was very spacious and seamlessly transitioned into the bar/cafe area which actually looked like somewhere I wanted to have a drink rather than put back an overpriced beer just to be able to sleep.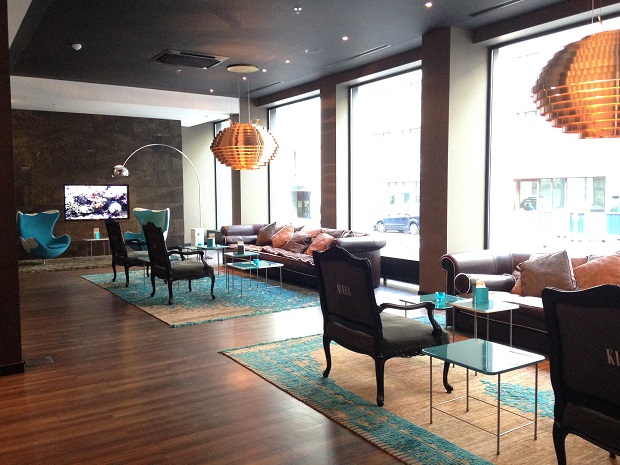 The staff was very friendly and I was shocked how big the so called, "motel" in fact was, over 500 rooms! Most rooms faced the interior courtyard which was quiet and somewhere you could relax, read a book (if it was warm out) or even take your breakfast in the morning. The room, while not huge, would be just fine for a few days and had the things I need like a desk and a bonus, a large flat screen TV that turns itself on when you walk in the room and plays HD underwater scenes of colorful fish, pretty cool.
Another big plus for Motel One was the spacious bathroom with a quality shower and modern decor like the bowl sink and floating toilet.
The Motel One in Brussels is located just on the edge of the historic center which is about a 6 minute walk to the heart. This is nice as you get no noise and can easily walk over to see the sights of the city. You also get to walk by this amazingly beautiful cathedral every time as well. Motel One, 2 thumbs up, and for the price, you can't beat it!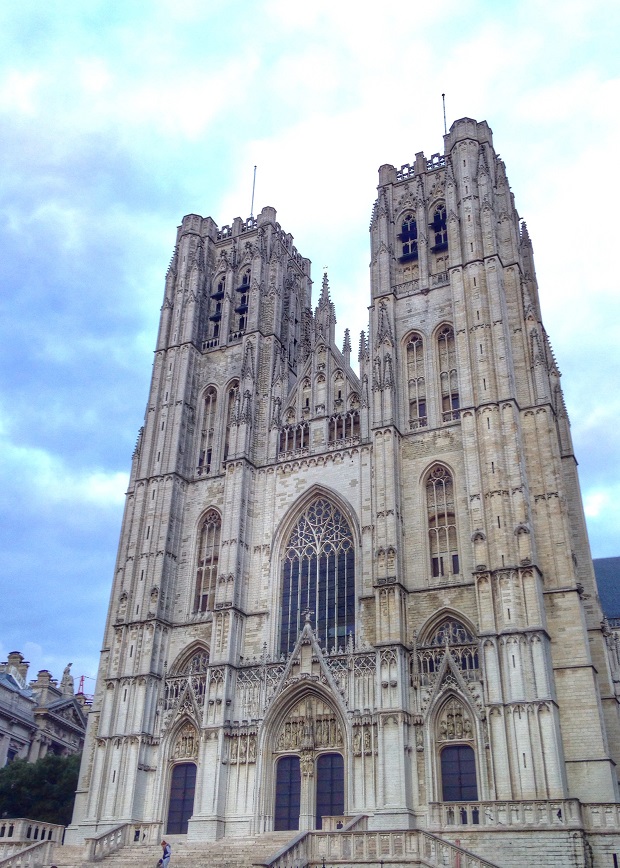 Bonus Tip: Get a cup of coffee at "My Little Cup", a little coffee shop about a block and half away, best coffee I've ever had!
Address
:
My Little Cup, Rue de la Croix de Fer 53, 1000 Brussels, Belgium