Spring is fast approaching. By now, you are most probably mulling over the possible destinations where you can enjoy and relax at the same time. If you want utmost luxury during your spring break, you will never be disappointed with the wonderful experience that the following hotels and resorts can offer!
The Breakers Palm Beach, Florida
The sophistication and alluring beauty of The Breakers Palm Beach make it worthy to be ranked as one of the world's best luxury hotels. The Renaissance setting combined with the idyllic surroundings always make guests look forward to another opportunity to come back to this beautiful part of Florida's Atlantic coast, where some Florida's most beautiful beaches reside.
Some of the most notable features of this luxury hotel include five pools facing the vast blue ocean, a lap pool, a children's pool, an active pool and the south pool. The environment is especially designed for families to make the most of their stay. And for golf enthusiasts, there is no better way to hit the greens than to explore the expertly designed golf courses in the area.
Cambridge Beaches, Sandys, Bermuda
A classic sanctuary. This is the perfect way to describe Cambridge Beaches which take pride in their clear azure waters, deluxe cottage accommodations and awe-inspiring natural beauty. Whether you want to bask under the sun or indulge in their world-famous European wellness center or spend your hours in water fun, there will always be something for you to enjoy during your stay. This will make a perfect option if romance tops your list of priorities this spring break.
Modern Honolulu, Hawaii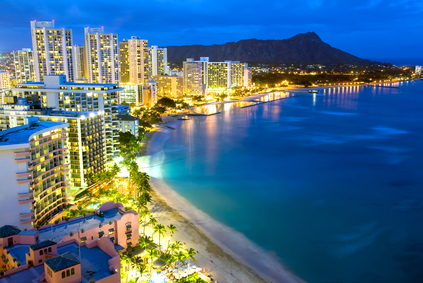 Looking for luxury? You will get more than what you expect the moment you step foot on the Gateway of Waikiki. Modern Honolulu is the newest luxury lifestyle hotel in Hawaii and it is made more popular for its innovative features and irresistible charm. You can take your fill of its exquisite pool lined with chaise lounges, breathtaking landscapes, tranquil gardens, sumptuous food, vivacious nightlife, scenic beachfront and everything that spells luxury. Most definitely, the home-away-from-home feeling will encourage you to extend your stay in this beach paradise.
The Ritz-Carlton, Cancun, Mexico
Nestled in a quaint Mexican town is a scenic beach paradise that comes with timeless beauty. The Ritz-Carlton Cancun resort offers you with the best way to relax and break away from the stress of daily living through its soothing poolside luxury and superior beach amenities.
The guest rooms feature spectacular views of the ocean, Mexican-inspired accents, and all the typical comforts that you can experience from home but just made plusher. One more notable feature of the resort is the wonderful dining experience that you can get at the cabanas-turned-private-dining-rooms right on the beach while filling your senses with the soft waves coming from the ocean.
The St. Regis Bahia Beach Resort, Rio Grande, Puerto Rico.
Another great option for a romantic getaway is St. Regis Bahia Beach Resort. Thanks to its location, paradise is perfected in this luxurious tropical holiday destination. The resort's every day mantra is pleasure so you can expect nothing but extreme bliss and pure relaxation while you savor in the pristine sandy beaches and faultless beauty of your surroundings.
Your desire to spend your spring break in immaculate beaches and blue waters can turn into reality if you will choose any of the luxury destinations presented above. So pick out where you want to have all the fun under the sun.