Witnessing its uniqueness is one of the top reasons to visit Melilla.  Located on the north coast of Morocco, this small enclave is one of the only two countries under the governance of a European country in Africa (the other is Ceuta).  Melilla is considered an autonomous city of Spain, despite its numerous attempts to declare its independence.
But even if this region establishes its independence from Spain, the Spanish culture is deeply ingrained in the hearts of the locals, as evident in their infrastructures and culture.
For a unique vacation experience, here are some of the top reasons to visit Melilla: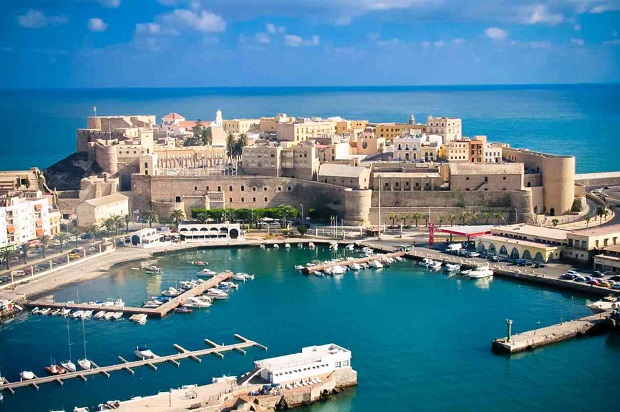 la
Cultural Diversity.  While Melilla is predominantly influenced by Spanish culture, its residents are as diverse as ever.  Melillians speak three languages:  Spanish, French and Tarifit, a common language spoken throughout Africa.  There are also three major religions present in the country:  Judaism, Islam and Christianity.  And there's a small Hindu community in the country as well.
Melilla's multiculturalism is evident in its cuisine:  An interesting fusion of African, Spanish and Mediterranean flavours, with a dash of Indian.  Taste tapas and paellas alongside samosas and lamb kebabs.
Sun, sea and surf.  One of the top reasons to visit Melilla is for its beaches.  Its white sand beaches are perfect for catching some sun, sea and snooze, or simply exploring its underwater paradise rich in marine wildlife.
Old meets new.  This is one of the few places where old and new meet in one small city.  Ciudad Vieja, the old town of Melilla, features fascinating colonial architecture.  This walled city is perched above the Mediterranean Sea and has some of the most beautiful Gothic style infrastructures.  The highlights of the old city include Capilla de Santiago, located near the city walls, and the nearby Museo de Arqueologia e Historia de Melilla, which houses a collection of archaeological finds including Phoenician and Roman ceramics.
West of the old town stands the new town of Melilla, which was constructed at the turn of the century.  It features infrastructures with Modernist and Art Deco architecture.  With about 900 Art Deco and Modernist buildings in the country, Melilla ranks after Barcelona as a Spanish city with the most number of Modernist buildings.
Melilla is definitely an interesting place to visit. You can reach it relatively easy by air, sea and by road as well. Don't miss it!