What comes to mind when you hear someone is relocating to Orlando, Florida? If you're a visitor, you're probably there because of Disney World, Universal Studios, or perhaps the winter sun. Living in Orlando is typically overshadowed by theme parks and childhood memories as the country's leading tourist destination, with about 70 million tourists each year. However, relocating to Orlando will provide its new inhabitants with much more than simply sights and events.
In truth, there are other enjoyable activities in Orlando that are unrelated to the theme parks. Depending on your surroundings, you might not even realize you're in the most visited part of the country. If you make a concerted effort, you may even be able to reside in a place that allows you to escape some of the notorious Orlando traffic.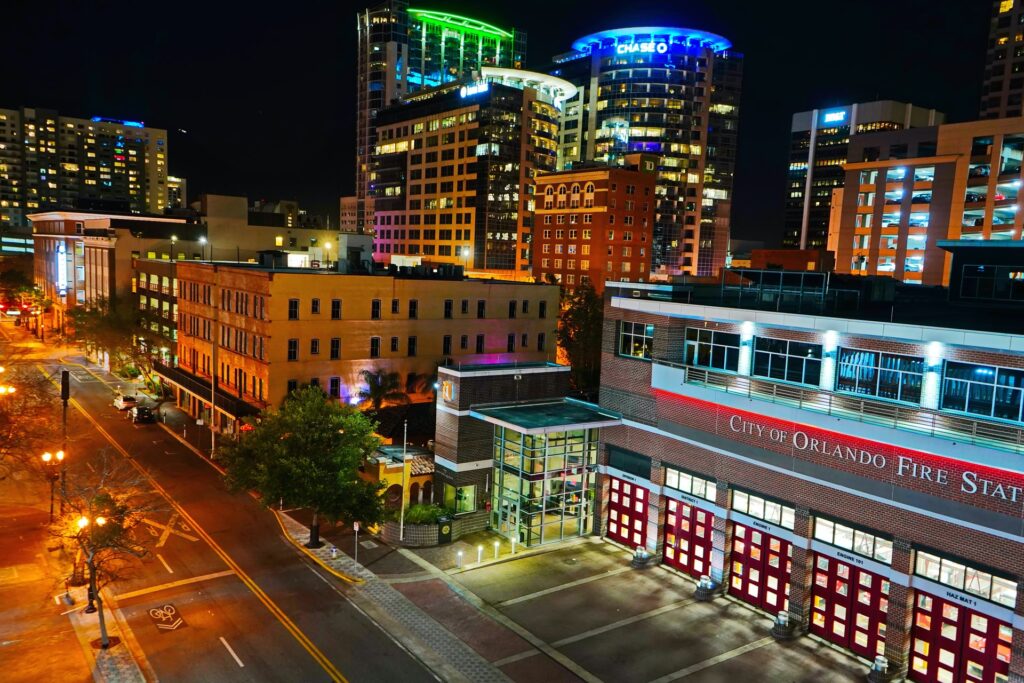 Your Lifestyle should match the neighborhood 
To discover an Orlando that is far more gorgeous than theme parks and big hotels, consider residing in the older neighborhoods, which will bring a splash of artistic flair to your life. 
Lake Eola Heights
This downtown area, minutes from Lake Eola Park, is filled with antique residences that have been meticulously restored. From the neighborhood's numerous cultural events to the monthly Sunday farmer's market, there's always something going on here. 
Because the South Eola District is adjacent to Downtown Orlando, residents have easy access to concerts, food places, clubs, and a big library that hosts free classes and activities, excellent for people living alone, and with many 1 bedroom apartments in Orlando, it is the ideal place to start enjoying the solo-life.
Thornton park
Walking around Thornton Park will transport you back in time. Bungalows from the 1920s are tucked into brick-lined alleys shaded by ancient oak trees. Thornton Park also offers a number of fine dining establishments and high-end retail outlets. This is a pricey area, but it is great for young professionals and is within walking distance of downtown.
College Park
College Park, despite its name, is a family-oriented area rather than a frat house haven. The streets in the area are named after prestigious universities such as Yale and Harvard. This suburb, located northwest of downtown, is densely packed with more historic houses and brick-lined streets, as well as several award-winning eateries, providing an urban living experience with a small-town vibe.
The upper mentioned districts fall under the category of city living. If this is your cup of tea, then consider one of these districts to reside in. However, if suburban is more to your taste consider the following options. 
Winter Park
Winter Park, home to historic Rollins College and noted for its picturesque Park Avenue, restaurant culture, and several lakes, is located far away from the attractions yet within driving distance. With a population of just over 30,000 people and median property values of $400,000, you'll appreciate being a part of this close-knit neighborhood where you can enjoy festivals, excellent restaurants, and easy access to all Orlando has to offer.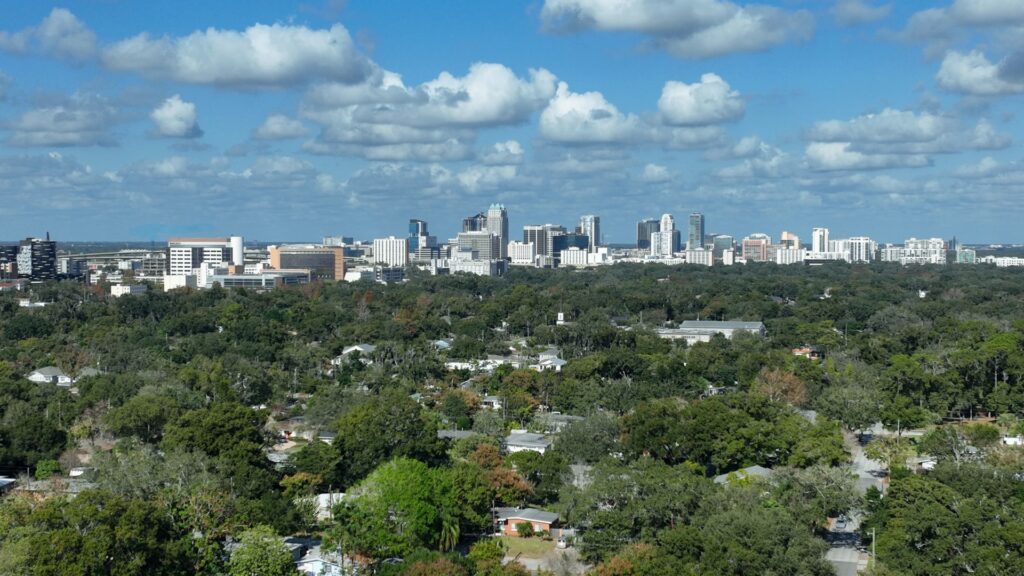 Hunter's Creek
A charming Orange County-looking suburb, Hunter's Creek boasts a population of slightly over 20,000 people. However, you'll have to pay more than the national average to purchase here, with a median property price slightly around $240,000.
Heathrow / Lake Mary
Look no farther than Heathrow and Lake Mary for a truly small-town atmosphere. These two settlements, with populations slightly under 6,000 and 17,000, respectively, boast outstanding public and private schools as well as a variety of yearly festivals and events. With a typical house price of more than $370,000, the solitude you'll enjoy living here will come at a premium.
Other Options 
Consider Daytona Beach or Sanford if you wish to reside in one of the major cities around Orlando. Because Greater Orlando encompasses so many different places, this list just touches the surface. This metropolitan region is the 26th biggest in the United States. When relocating to Orlando, we recommend starting in one of these communities. Then go deeper as you weigh the benefits and drawbacks of each based on your desired lifestyle.
Final Thoughts 
Relocating to any city necessitates a considerable amount of planning and arrangements. Be sure that you really want to undergo this process when making a decision. 
Moving to Orlando, FL is a decision that tens of thousands of individuals make every year. When you break that population increase down, you'll find that around 138 individuals relocate to Orlando every single day.