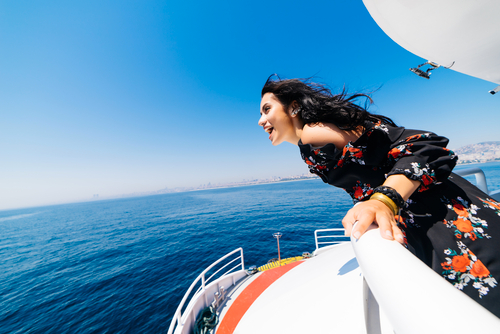 It is probably hard to believe, but after months of saving and planning you are finally getting ready to go on your first major vacation. While you have had long weekends here or there over the years, you have never really ventured out on an epic journey like the one that is now awaiting you. In order to get the most out of your experience and all of the hard-earned money that you are spending on your inaugural adventure, check out the following tips:
Skip the Bulky Camera
You definitely want to capture as many memories as you can from your upcoming trip. But space is also at a premium in your luggage and you are not wild about toting around a camera and tripod as you explore your destination. Fortunately, you probably have an amazing camera in your pocket right now — your smartphone. These small computers have evolved from massive chunky call making machines to incredible devices that take photos and videos that rival professional equipment. For example, the Apple iPhone 8 features a 12MP camera with a new sensor and advanced signal processor that takes gorgeous looking photos. And the phone's 64GB of memory will ensure that you will have plenty of room to take tons of shots of the gorgeous sights and scenery. So leave the traditional camera at home and use the advanced camera on your smartphone to document your big adventure.
Stash Some Cash
While you don't want to carry tons of money on your person, Expert Vagabond advises hiding some cash to cover any potential emergency that may come up on your trip. If you misplace your wallet, the local ATM is out of money or for some reason your credit card is declined, you will have cold hard cash to keep you out of trouble. A good rule of thumb is $200 or so — so you don't have to carry all of the money at once, hide it in your socks in your suitcase, inside a toiletry bag, under shoe insoles and tucked inside your clean underwear.
Plan to Do More in Fewer Places
As you plan your amazing vacation, you might be tempted to cram as many destinations into your itinerary as possible. This can be a recipe for disaster, leaving you exhausted and short on cash. Instead of spending the majority of your vacation in taxis, airports and packing and unpacking, slow down and really get to know one, or maybe two destinations. For example, if you are headed to Europe, spend your time in one country, maybe visiting two or three of the cities instead of trying to see London, France, Italy and Spain in 10 days. Or if you are heading to the relaxing shores of Hawaii, rather than scheduling helicopter flights to tour all of the islands, stay put on Oahu and take a day to explore Pearl Harbor, another to rent a car and drive around the entire island, take in a luau, hike up Diamond Head and leave the Aloha state feeling relaxed and knowledgeable about the island.
Eat at Mom and Pop Cafes
Sure, you can probably find decent meals in your hotel's restaurant, but you can also have cheeseburgers and fries at home. Ask the hotel concierge or a group of friendly locals you met on the beach about their favorite places to eat, and give a small café a try. If your palette is not that adventurous, you can always ask where to get the best cup of coffee or a terrific pastry and go from there. By getting out of your culinary comfort zone a bit, you can experience local flavors and dishes and feel like you are part of the culture much more than you would in a generic restaurant.
Traveling is about much more than seeing as many touristy spots as you can and spending a lot of money on souvenirs. It is also about capturing your memories in photos, getting as much out of one location as you can and being proactive about certain issues that can pop up during vacation. By following these tips, you are sure to have an amazing time on your well-deserved adventure.