Visiting the Czech Republic can be one of the best experiences in a person's life. The country has so much to offer, both for the casual traveler and the enthusiastic adventurer. Many people have heard of Prague and its wonders, but the rest of the country is just as amazing. There are plenty of things a person can do in the Czech Republic, each one more exciting and fun than the last. It's a country that deserves to be explored to its limit, and you definitely won't regret doing so.
Take a food tour
Czech cuisine is very unique, exciting, and delicious. It's had centuries of refinement and discovery, which has led to fantastic results. One of the best ways to go about that is to check out these options. You'll get to fully customize your tour, which will be exclusive to you and those you want to be in it. The people that guide the tour are locals that are passionate about food and their cuisine, and with them you'll have an opportunity to discover the real Czech Republic. Authenticity is everything on a tour like this, which means you'll get to experience the country the way it's meant to be.
Go on a road trip
The broader Bohemian lands are some of the most wonderful and unique lands in Europe. Its deep forests and towering castles have inspired some of the most popular fairy tales in history, and there is something to see in all of its nooks and crannies. While the public transport system in the Czech Republic is sufficient to transport you to most places in the country, there are several spots that are only accessible if you're driving. There are many castles and ruins out of the way, as well as spots that are off the beaten path. Sometimes it's more than enough to just pick a spot and drive while you're there, as you're bound to find something unique and cool.
Visit a brewery
Beer has a very special relationship with Czechia. Although the same can be said about other types of alcohol, beer has managed to be the single most popular alcoholic beverage in the country. It's consumed in a very friendly fashion, which is why there are many hundreds of breweries and microbreweries in the country. Learning and experiencing just how beer is made, especially one of the finest in the world, is an absolute treat. There are at least dozens of breweries in Prague alone, like Staropramen and Brevnov, but there are many other breweries in other towns that are equally worth a visit.
Have a spa day
Karlovy Vary, also known as Carlsbad, is one of the most popular and visited towns in Czechia for a reason. It has the highest concentration of healing springs in the world, which is why it's the best place to go when you want to have a spa day. However, that's not all Karlovy Vary is known for. It's also a very cultural town with extensive history, and it's very much into sports. So while you might go there for some rest and relaxation, you'll definitely stay for its many activities, such as sports games and film festivals.
Stay in a castle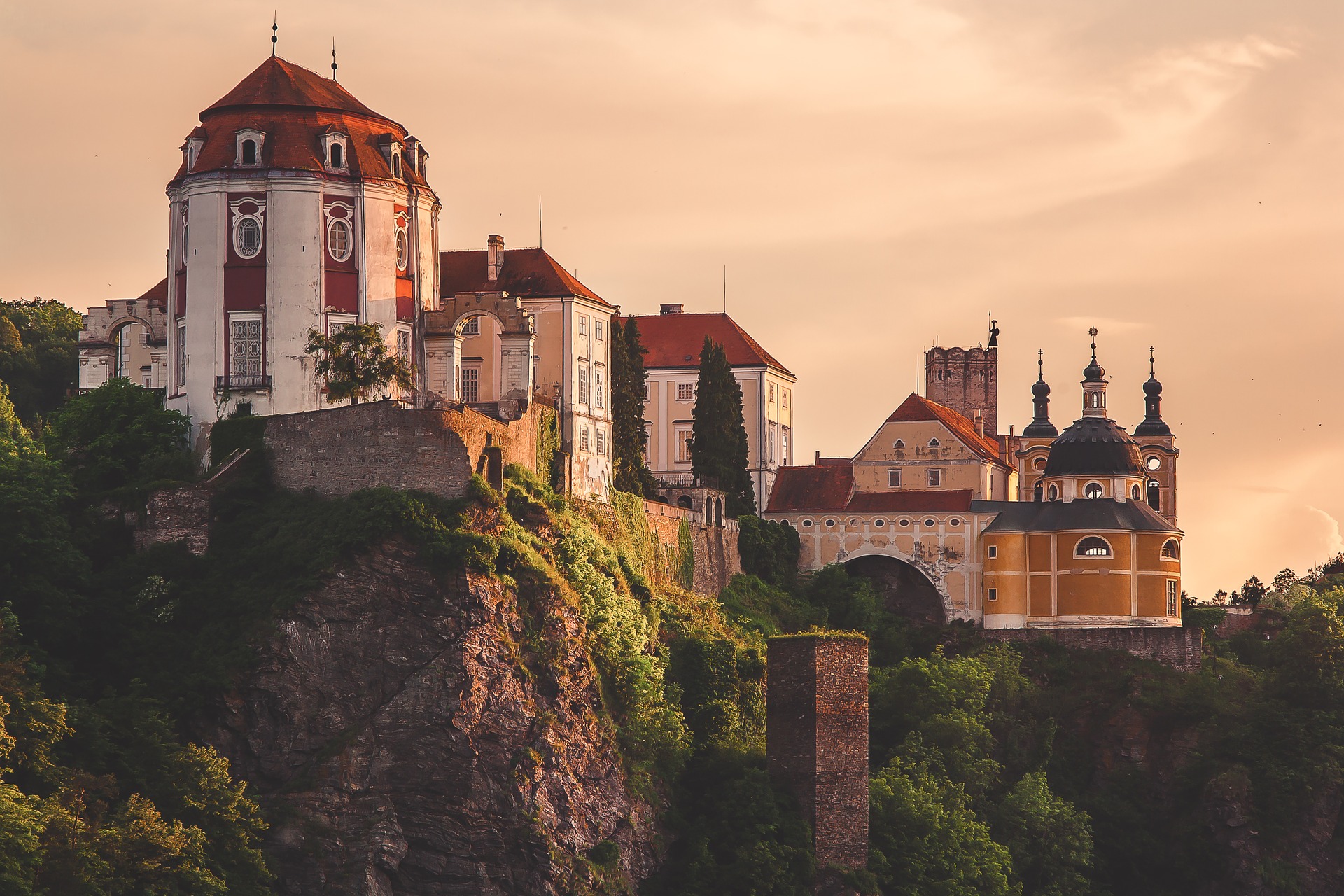 Historically, the Czech Republic has always been situated in one of the most important geographical regions in Europe. Due to its importance, plenty of castles have been built so as to solidify holding the region. Those castles have been built in different centuries, so all of them have their own unique historical looks and aesthetics. While that age is past, those castles still remain to this day and are now open to the public to spend time there like in hotels. They're romantic spots, with plenty of fascinating history, and you'll be able to learn a lot about the country's heritage. Spots like Krumlov Castle, Cejkovice Chateau, and Stekl Hotel are some examples, but there are dozens, if not hundreds of others that are amazing to visit.
Go to a National Park
While National Parks only cover about 1.5% of the lands, there you'll find some of the most unique and diverse nature in Europe. Czechia's National Parks are often considered some of the finest in the world, especially due to their mystical and even magical appearance. For example, Pravcicka Brana has the world's largest natural stone arch, and Sumava National Park has been listed as a UNESCO Biosphere Reserve Forest. There is so much to explore, especially if you're a fan of hiking that you'll want to go back to any of the country's parks again as soon as possible.
The Czech Republic is one of the most diverse countries in Europe, and it offers a lot of room for exploration. Every day can be an adventure, preferably with you having a Czech beer in your hand, while you discover just how magical this country can be.