After living in Florida for over 6 years now, I have come to realize that my adopted home state is the world capital of theme parks. At any corner of the massive state, you will surely meet some foreign (and of course  some American!) tourists that are there for 1 of 3 reasons (or all)…theme parks, the beach and shopping.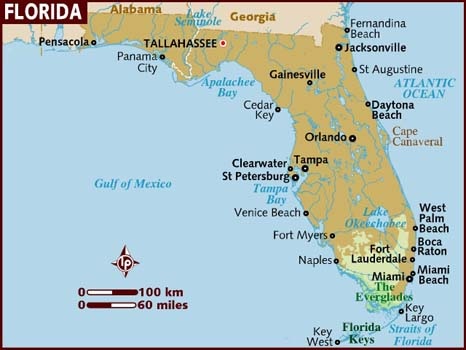 Why are there so many theme parks in Florida including Disney World, Busch Gardens, Universal Studios, WonderWorks, Lego Land, Wet 'n Wild Orlando you ask? Well firstly, we have pretty much great weather all year round, making it a nice place to get a little sun in winter months. But also, Florida's geographic location makes it easily accessible for people in the US, South America and Europe. There are a few major international airports with plenty of options for places to fly in and out of including Miami, Fort Lauderdale, West Palm Beach, Orlando, Tampa and Jacksonville.  If you're looking to check out Florida on your next vacay (especially if your from the UK!) check out Florida park tickets from Florida Tix to plan ahead of time and book your tickets in advance to save some serious loot.
In addition to fun theme parks for everyone in the family, Florida is famed for it's countless beaches. It in fact has the most coastline of any US state at 1,350 miles, or 2,170 km (that's a lot of beach action…). Almost every major city besides Orlando is on the coast, offering both metropolitan city centers paired with pristine, white sand beaches that will surely ease even the tensest of vacationers.
If there is one thing Florida does right, it's shopping. Every major city has a multitude of modern, massive malls with international retailers from budget to high-end. The malls are even surrounded by hotels for those who just want to visit to empty their wallets out a bit. Some of the best malls in Florida are Sawgrass Mills just west of Fort Lauderdale, Aventura mall in Miami and The Mall at Millenia in Orlando.