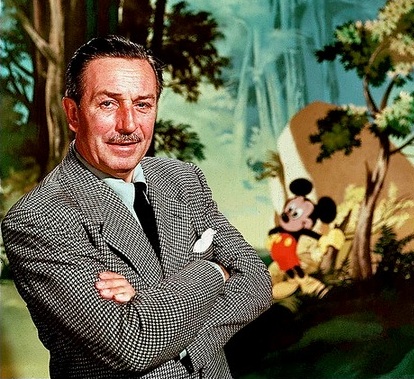 When in Florida, there is a good chance that if you stop a tourist on the street (in any part of the state!), and ask what's on their itinerary, there's a damn good chance you'll here two magical little words, Disney World.
If you were making a list of the world's most recognizable and lovable characters, Mickey Mouse would likely be at the top. Despite finding enormous success as a producer and animator, Walt Disney was not satisfied with keeping his vision on the big screen, he had bigger aspirations: Walt wanted to create the happiest place on earth, an amusement park perfect for both adults and children. This plan was actualized on July 17, 1955, Disneyland's opening day. In his opening ceremony speech Walt shared, "Disneyland is dedicated to the ideals, the dreams, and the hard facts that have created America, with the hope that it will be a source of joy and inspiration to all the world."
What began as two brothers producing cartoons has morphed into a multi-billion dollar corporation. Walt's dream was brought to Florida in 1971, a year which saw the opening of Magic Kingdom – the first of several Florida Disney attractions to come. EPCOT followed in 1982, Hollywood Studios (formerly Disney MGM) opened in 1989, and nearly a decade later, Animal Kingdom was inaugurated in 1998. Numerous Walt Disney theme parks have also opened around the world.
Anyone who has been to these parks knows how crowded they can get, and how coveted special passes are. UK families looking to participate in the magic and timeless fun available at Disneyland are in particular luck, as Virgin Holidays offers a wide array of spectacular benefits for visitors of all ages. One of these benefits is their USA Magic Touches, which offers child prices up to 16 years of age on particular dates and personalized and convenient car rental service and liability insurance. Magic Touches available pre-flight include access to free food, soft drinks, internet access, video games, and a play area at the Gatwick airport lounge. In the air, comfort and entertainment is the name of the game, with 31 inches of leg room, free drinks and meals, K-ID goodies for children, and free movie treats on select flights.
Whether you're an experienced local taking a short drive to Anaheim or Orlando for the weekend, or an eager first-time visitor flying in from jolly old England, there's no shortage of great deals, packages and amenities available to make your Disney memories that much better. Happy travels to all, say hi to Mickey for us when you get there!