For any visitor to Great Britain interested in exploring the rich historic past of the island the problem they will face is an embarrassment of riches.  With limited time and so many sights to see, the best advice is to plan your trip carefully, perhaps focusing on a particular region – and plan to come back again!
The starting point for many visitors is of course London, the capital city, which not only boasts some of the world's finest galleries and museums, but also contains many fascinating archaeological remains dating back to the time when the Romans first founded a settlement on the banks of the River Thames – and even earlier.  The Museum of London offers a walking tour of Roman London as well as having many exhibits and treasures from the period of Roman occupation.  The Tower of London is a must on most visitors' lists, with its grisly reminders of regal beheadings, colourful Beefeaters, and the breath-taking beauty of the Crown Jewels.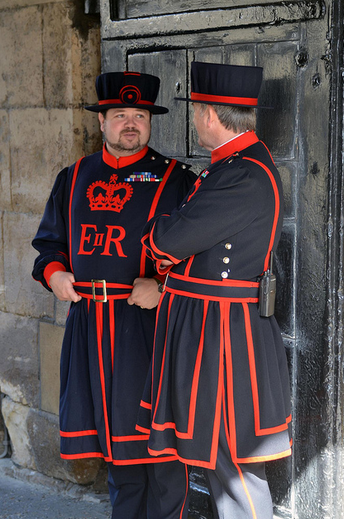 Heading to the Midlands, (the name describing exactly where you would expect to find this region) most visitors will be keen to spend time exploring the home of William Shakespeare, England's most famous playwright, at Stratford-on-Avon, and to go to a performance of one of his plays at the Royal Shakespeare Company's theatre.  Within easy driving distance of Stratford-on-Avon is Warwick Castle, one of the country's finest medieval castles, where tourists are regularly entertained with displays of jousting, knightly tournaments and falconry.
East Anglia is an area of the country that is often by-passed by overseas visitors who head for the historic university town of Cambridge but often miss travelling further east to enjoy the fenlands and waterways of the counties of Norfolk and Suffolk.  There's a great overview of the many historic buildings to visit in Norfolk in an article on the Choice Hotels blog.  Suffolk has one of the finest medieval towns in the country – Lavenham, with its half-timbered houses and narrow alleyways opening into the picturesque Market Square.
Travelling north, the remains of one of the most impressive Roman military projects in Europe – Hadrian's Wall – can be visited along its entire length, starting at the east from just outside the lively city of Newcastle on Type.  Built to keep out the marauding northern tribes the Wall today provides endless fascination for the visitor, with forts, museums, gate houses and the memorable sight of the wall marching straight as an arrow over the hills of the Border country into the far distance.