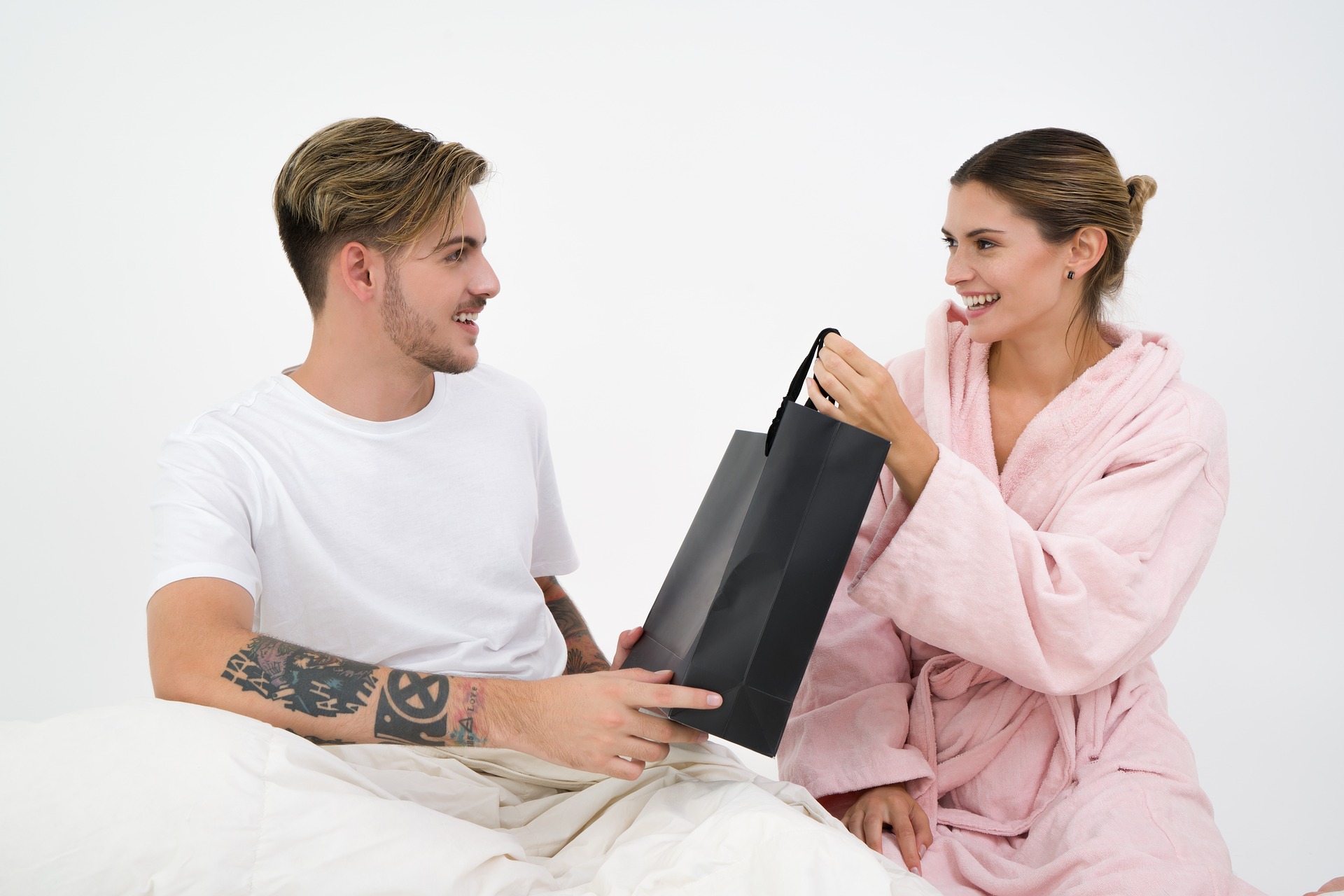 It is easier for you to get birthday gifts for the kids, female friends, and family members. But, getting the right gift for the special man in your life is not easy. Also, it's a lot easier to get a gift for your dad, brother, son, or grandpa. It gets harder when trying to get a gift for the special man you are dating. If you have not dated for a long time, it is hard to know what could please him. If you are struggling to find a perfect birthday gift for your man, here is a guide that will help you impress him on his birthday.
1. A Nice Watch
When it comes to getting a gift for him, most people think of a wristwatch. Watches are one of the accessories that most men love. You can pick a metallic wristwatch as men also like a little jewelry. 
2. A Bouquet Flowers
Surprisingly, men also love flowers, and they would love to receive some for the same reason they send them to ladies. If you have no idea what to present him, say happy birthday with flowers, and he will be delighted. Not only for his birthday, but you can also gift him flowers for the anniversary, his achievements at work, or for valentine's celebrations.
3. A Play Station
Surprise him with the latest gaming console for his birthday. Most men are excited about gaming, and you will catch your man by surprise with a new gaming console. Ensure he is into gaming before getting him the PlayStation. 
4. A Denim Jacket
Denim jackets are a unique and timeless fashion statement that your man will love for his birthday. Get the one lined with warm fleece on the inside to beat the winter cold this season. 
5. A Customized Water Bottle
Another perfect birthday gift for your man is a nice customized, high-quality hydro flask water bottle. You can get creative by designing the lid and outer cover of the bottle. You can use his name initials, or inspirational quotes. He will surely appreciate it. 
6. A Leather Key Chain
He will love a leather fob for his birthday. It will not only keep his keys safe, but it is fashionable, and his friends will compliment him about it. 
7. A Shaving Kit
If you have run out of ideas on what to gift him for his birthday, you can give him a shaving kit. A shaving kit is essential for most men. You can spice it up by getting him one of the best in the market with a sleek designer carrying case. It will come in handy when he is traveling. The gift of a shaving kit will delight him on his birthday. It should have a razor handle, razors, shaving cream, beard wash, and beard oil. 
8. A Pair of Cool Sneakers
Most people cannot get enough pairs of sneakers. You can surprise him with a cool pair of sneakers on his birthday. You can choose a pair with warm fur on the inside suitable for cold winters. Other than sneakers, you can get him different types of shoes and footwear, such as sporty moccasin football sneakers for his favorite team. It will wow him away.
9. A Bracelet
Most men fancy masculine jewelry. If you are wondering what to get him for his birthday, you can surprise him with a cool bracelet. Different types of bracelets will surely impress him on his birthday. You can consider a coded bracelet, a light-up bracelet that will continuously remind him you care, a watch, or even a braided or woven high-quality leather bracelet. Pick a cool color bracelet that will enable him to wear it every day. Also, you can gift him a watch and a bracelet holder. 
10. A Perfume or Cologne
A sweet-smelling perfume will be a perfect gift for him on his birthday. Picking a scent for another person is tricky as people have different tastes and preferences. For this type of gift, you will be careful and take time to find a scent that will impress him. The right perfume will get him smelling nice and will get pleasant compliments, all thanks to you. 
11. Cufflinks and Tie Clip Sets
Another thoughtful gift you can get him for his birthday is fancy cufflinks and tie clip sets. You can pick ones with unique logos. You can also get creative and customize them with his initials or anything else that will elate him. 
12. A Subscription Pair of Socks
Another way you can surprise him is by getting a pair of high-quality socks. A pair of calf socks keep the arches well supported and feet cushioned throughout the day. It reduces the feet fatigue and keeps you comfortable. So, a pair of high-quality calf socks will not only impress him on his birthday but keep him comfortable. Also, you can make a subscription where he gets a surprise pair of socks every month. 
13. Cool Sunglasses
 Another cool gift you can give him for his birthday is cool sunglasses. Most guys look cool in sunglasses, and stylish glasses will make him look hot, courtesy of you. Get him sunglasses that will match with any outfit and style. He will surely treasure this gift.
14. A Weekender Bag
Weekender bags are stylish, and getting one for him on his birthday will make him happy. A weekender bag is a must-have if he travels quite often. Weekenders are made with durable materials, with many storage pockets and strong straps. It is a gift that he will have for a long time.
15. A Stylish Hoodie
Another cool gift you can give him on his birthday is a warm and stylish hoodie. You can have a funny or inspirational text written on the sweater. It will keep him warm during cold days and keep him looking dapper. 
Conclusion
Now, looking for a suitable birthday gift for him on his birthday has been made easy. You can pick anything from the above list to give your special man a gift. However, before you get him the gift, you should first understand his taste, preferences, and style.