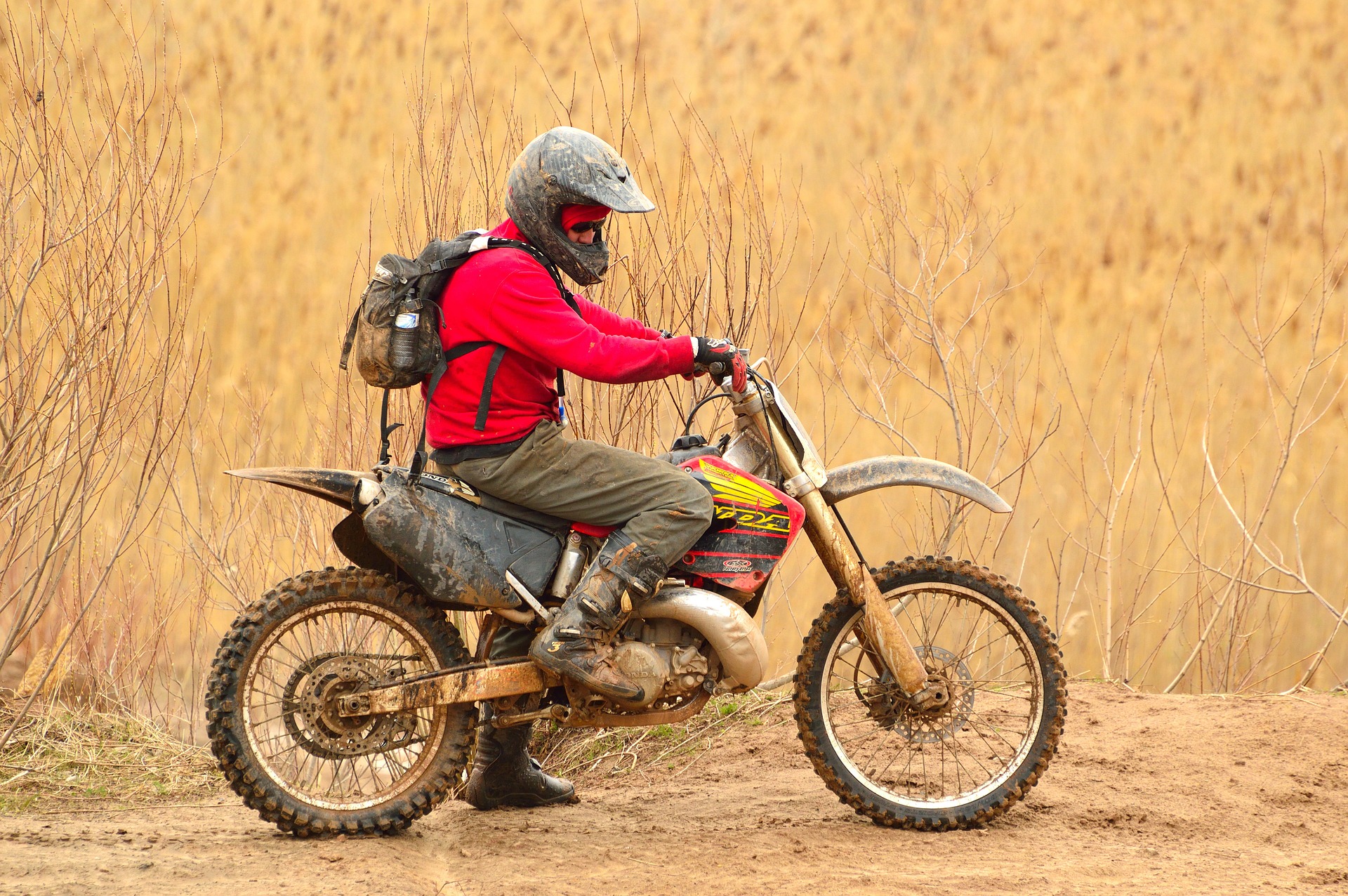 "Which dirt bike is right for me?"
This is the first question that strikes your mind before purchasing a dirt bike. 
The fact that there are innumerable options to pick which makes the buying process even more overwhelming. If you're reluctant to follow the local dealer's suggestions, below are some effective tips for finding the ideal bike for you.
How to Pick the Right Size Bike
Picking the right size dirt bike comes down to your riding ability, size, and age. Generally, the following ages are suited to the respective bike types:
Age 4-7: 50cc

Age 7-11: 65cc

Age 9-12: 85cc small wheel

Age 12-15: 85cc big wheel

Age 12+ years: 125cc/250cc four-stroke

Age 16+ years: 125cc/250cc two-stroke, 250cc/450cc four-stroke
Note: If high power seems overwhelming, you can choose a 125cc two-stroke or 250cc four-stroke bike. However, if you're confident of managing high power in your bike, the 250cc two-stroke or 450cc four-stroke options will be suitable for you. 
Two Stroke or Four Stroke: What Should You buy?
Choosing between a two-stroke or four-stroke motocross or enduro bike depends on your personal preference. 
Owing to their affordability, easy maintenance, and amazing power deliverability, Two-stroke bikes are favorites of dirt bike enthusiasts. However, handling them is an issue. This is why you'll notice most riders equipped with four-strokes. It's also worth mentioning that only a handful of manufacturers still develop modern two-stroke motorbikes.
Four-stroke dirt bikes are the spearhead of dirt bike technology. They are the preferred option for the many experienced riders in both motocross and off-road riding. They come with very rideable power delivery. Their controls can be adjusted fairly easily. The chassis and suspension systems are the best you'll ever see in the industry.
Conclusion: We recommend Four Stroke Bikes. 
New or Used: Which bike to Purchase?
Deciding between purchasing a new or used dirt bike depends on your budget. If you're planning for serious racing and can afford it, then we'd suggest investing in a new dirt bike. With a new bike, you can keep all the performance issues at bay and focus entirely on the race. 
A used bike isn't a wrong choice either, especially if it's your only option to own a bike. While some may argue that it's best to stay away from ex-race bikes, we don't see any legit reason for the same. 
In fact, ex-race bikes have a history of thorough maintenance, meaning they've had the best life in the past. So if a former dirt bike falls in your budget, we'd definitely suggest checking it out over a bike that's 'just been ridden in the bush.'
Conclusion: 
Go with a New Bike if you have the budget.

Go with a used bike if you prefer a bike's past performance.
Choosing a Dirt Bike Manufacturer
Again, the choice of dirt bike manufacturer will depend on your personal preference. We all develop some sort of loyalty to a brand that we tend to stick to for many years. It's about what brand you connect with and how proud you will feel having a bike from that brand in your backyard. 
All modern enduro & motocross bikes are unbelievable machines. They're basically equal in terms of quality and features. Dirt bike shootouts are an effective way to know each bike's specifications, which may help you make an informed decision.
Conclusion: Go with a manufacturer that you trust and will be proud to own their product. 
Best dirt bike brands:
Although there are several dirt-bike manufacturers in the market, below are the best manufacturers:
KTM

Honda

Kawasaki

Yamaha

Husqvarna

Suzuki

GASGAS

Beta

TM

Sherco
Final Words
Choosing a dirt bike involves considering a lot of factors. However, buying a bike is half the job done. Purchasing the right protective gear like Helmet and Motocross Boots should also be on your to-do-list. We hope the tips mentioned in this article will help you pick the right bike.