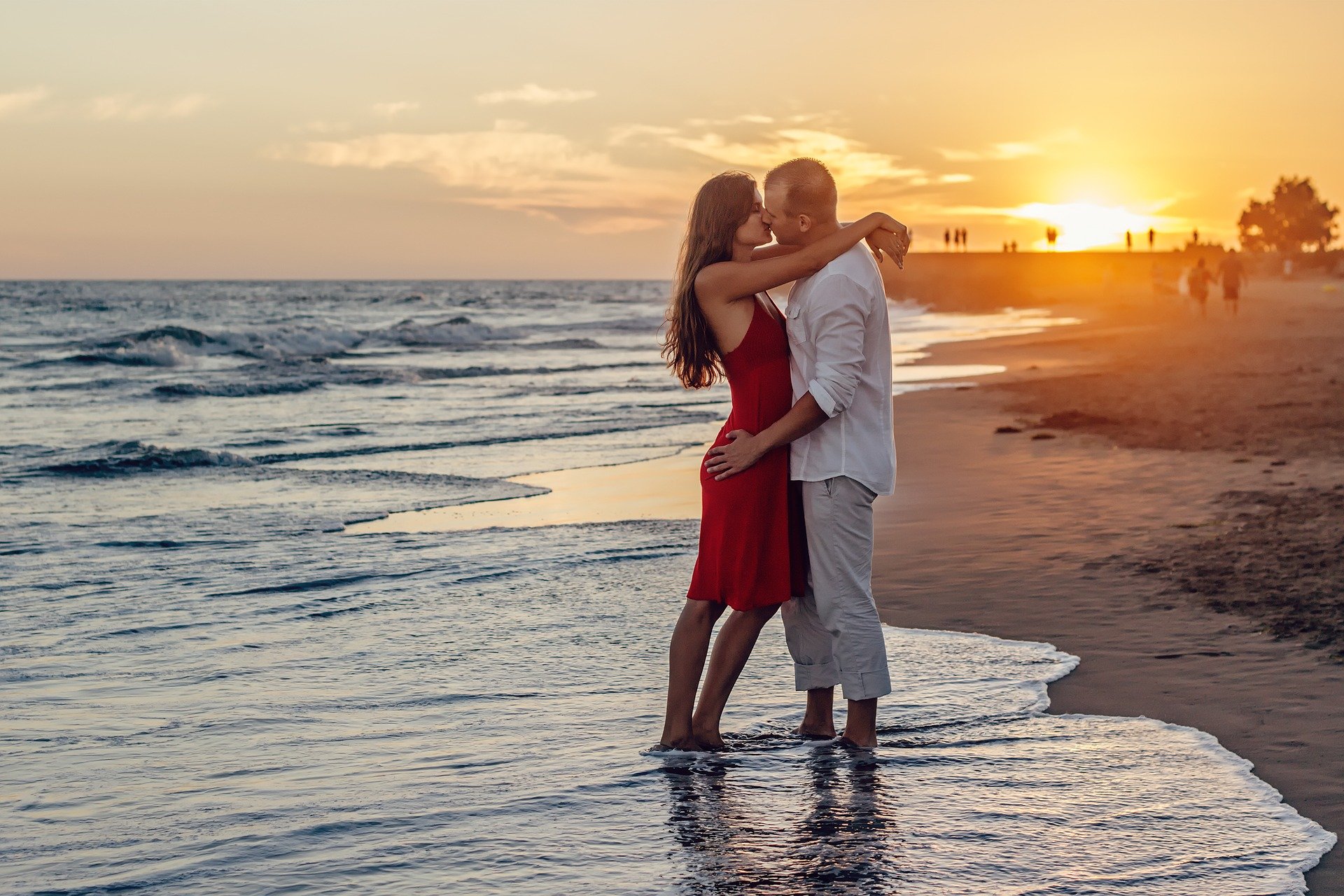 If you find you're losing the spark in your relationship, you might just need a vacation. And if the number of nights between date nights is growing exponentially, stop scrolling social media and start scrolling flights. Book your accommodations, pack your bags, and go!
Because vacations have magical powers. Waking up and being catered to rejuvenates the soul. Going somewhere far away and looking at beautiful scenery can heal the thing inside of you that gets beaten down by a life of routine. 
Fly to the Tropics
You don't need a marriage and family therapy degree to know that sitting on a tropical beach, sipping coconut-based beverages–especially when everybody you know is back home freezing their way through the dregs of winter–can go a long way to rekindling that spark. And what do you need for a tropical vacation? Not much. Flip flops, bathing suits, sunscreen, and a little something to cover up with. You can buy a toothbrush when you get there. 
The world is full of tropical vacation spots, and you can travel as far as you'd like–or keep it close to home. If you'd rather stay in the continental U.S., there's always Florida; try Destin, Amelia Island, or Siesta Key. If you don't mind flying, Hawaii will take your breath away. Some of the most amazing tropical vacation destinations outside of the country include the Maldives, Bora Bora in Tahiti, the Mamanuca Islands in Fiji, and St. Barts in the Caribbean. 
Visit a Major European City
Maybe you don't want to lounge around in swimsuits getting a sunburn. Perhaps you prefer espresso to pina coladas, cannoli to mangos, and museums to rain forests. A trip to Europe can put the spark back in your romance just as easily as a week on the sandy shores of someplace you've seen on computer wallpaper, especially if you're headed to one of the so-called romantic cities. 
In America, we say that Virginia is for lovers, but in Europe, they say it's Rome. And Paris. Or is it Florence? Perhaps we're confused and it's Barcelona. Be that as it may, you're sure to be holding hands in no time after submerging yourselves in places you've only seen in the movies or read about in novels.
Get Cozy in a Chalet
Even couples who haven't been romantic for a few months are likely to feel the draw to cuddle when they're vacationing in a cozy resort in snowy mountains. If you can get a room with a fireplace, all the better! The air outside feels quiet and calm, and walking anywhere through thick powder is an adventure. Warm beverages, rosy cheeks, and the excitement of fairy tale surroundings can be rejuvenating. 
Even better is the news that you don't have to travel to the Swiss Alps to spend a week in a chalet. The ski slopes of Breckenridge, Colorado are often a first choice, and aptly so, but don't overlook Jackson Hole, Wyoming, or Park City, Utah. 
California Calling
The Beach Boys sang, "If everybody in the U.S.A. / Could come with us to Californ-i-a / We could take 'em to a place out west / Where the good sun shines every day." Sometimes you want the beautiful beaches without the tropical heat, or sometimes you want to gaze at the stars in the Mojave Desert, or sometimes… you just want to go to California. 
There's shopping, restaurants, breweries, vineyards, beach towns, mountains, deserts, and celebrities. Everywhere you go is probably someplace you've seen on TV or in the movies, so you get a feeling of belonging. And watching the sun dip into the Pacific Ocean is one of the most magical, romantic, spark-revitalizing gifts from Mother Nature to your relationship.