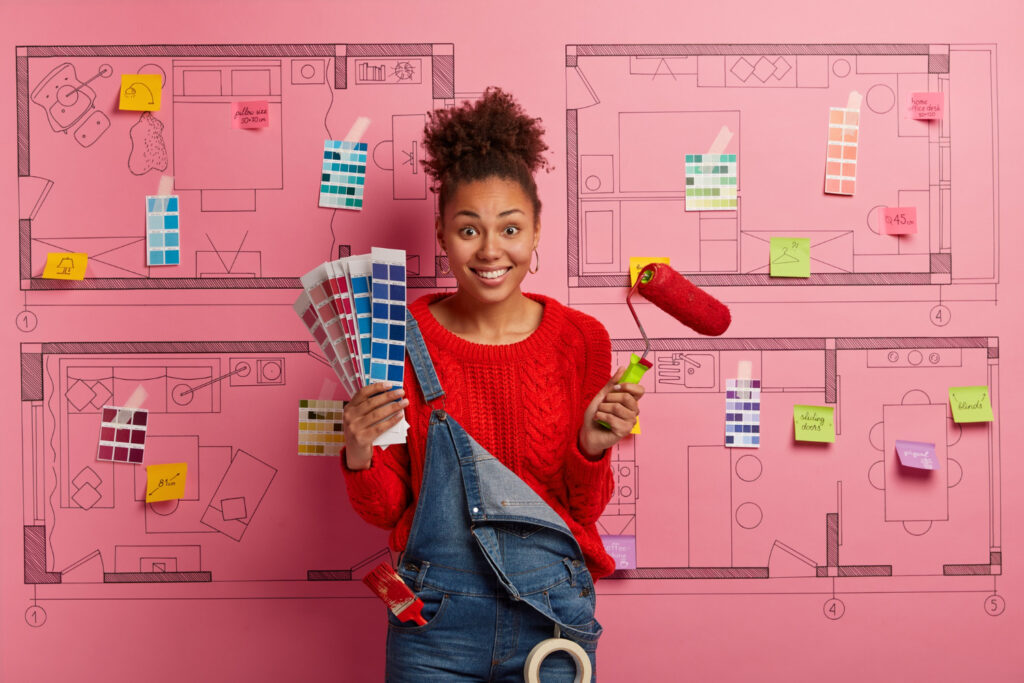 The technology of the internet provides us with several opportunities to make our lives easier. Tasks that used to look hectic have now become a piece of cake. The same is the case with home decoration. In the old days, you would have to rack your brains to come up with ideas to make your home look chic and aesthetically pleasing looking. Now, you can leave it up to the internet and various online tools to make the job easiery for you. 
If you have just moved into a new house, or perhaps, planning to revamp the one you currently live in, then we have just the right list of apps and online platforms to help you turn things around. 
However, to download some of these apps you will be needing an internet connection, preferably one that includesd unlimited data. In this regard, we suggest looking for CenturyLink in your area since it is not only fast but also allows you to download as many files as you want. You can contact CenturyLink customer service to find out more about its plans and packages to pick the one that meets your needs the most. 
With that being said, let's look at some of the best online tools you need to decorate your home. 
1. HGTV.com
HGTV.com is the ultimate place for everyone to go to if they want to remodel their entire house or add a new room to it. It gives you all the resources needed to do the job. The website has several "how-to" videos and tools that showcase various color themes for different areas of the house. 
One of its most amazing features is thea message board. This feature allows you to take part in ongoing discussions related to any topic such as remodeling or buying real estate. 
2. PointclickHome 
PointclickHome is one of the greatest tools out there. It is associated with the magazines Elle Décor and Metropolitan Home. The site helps you with remodeling and redecorating while providing you with some incredible resources. 
The remodeling guide contains extensive information on tons of topics, whether it is related to the flooring of bedrooms or picking cabinets for the kitchen. What's more, PointclickHome has an incredible tool called "Room Finder" which allows you to browse through pictures of classic, modern, and contemporary styles for any area of your house. 
3. SeeMyDesign 
SeeMyDesign enables you to create a room from scratch. It helps you in arranging furniture and decide where the doors should go or how a wall should look. In order to paint a pre-existing room, you can simply add the details of its dimensions and estimate the total cost of the project by using the built-in calculator of the app. 
SeeMyDesign is quite easy to use. And you don't even need prior technical knowledge to get around its features and tools. 
4. Havenly 
Havenly is an AI interior design tool, which is more or less a customized version of self-help designing apps. This app lets you put all your ideas in one place and select an interior designer at quite an affordable rate. 
Also, to pick the designer, the app requires you to take a style quiz and the algorithm will then pick the one that meets all your needs and criteria. 
5. IKEA Place 
Technology has witnessed quite a growth and now AR/VR (Augmented Reality and Virtual Reality) have made their place in almost every field. Interior designing is not foreign to it as well. Its biggest example is IKEA Place, which allows you to design your interior by placing products virtually in areas of your room. You can scan those spaces using your phone or take an image and upload it on the app. 
Once done, its features let you scan any item and know which products from IKEA will match their products. You can also find out the measurements of furniture items and choose the one that goes well with your house. 
6. roomsGPT
roomsGPT is a 100% free and open-source tool developed by Hassan El Mghari. It lets you redecorate your room to match your vibe. Users can simply take a picture of their bedrooms and this app will provide them with a newer version of it which will be created based on the themes they initially selected. 
The whole process takes only a few seconds and you can actually change the entire outlook of your house instantly. 
Final Words 
Decorating your home is not an intimidating task anymoreno more an intimidating task. By simply using the apps and tools we have mentioned above, you can change your house and make it more livable for you. So, before spending your money on professionals, don't forget to check out the online tools mentioned above in order to do the job yourself!.