A well-lit house not only makes you look better but also lights up your day. Bright light makes you feel awake while soft light brings a relaxing vibe. From the candle chandeliers in medieval time to today's modern light bulbs, household lighting has helped us see through the darkness of night.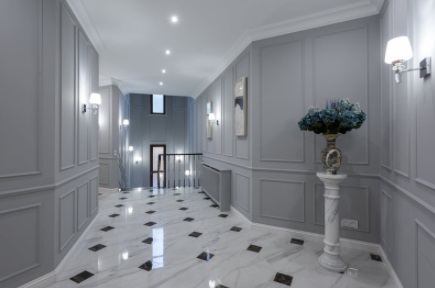 However, improper lighting installation will cost you more than you need because of extra bulbs. Hence, proper lighting tips will come in handy if you know what to do.
Lighting Plan
If you plan to renovate your room or your receiving area, always have a mini-plan that involves the needed materials, the tentative lighting position, and a list of the cost of materials and labor. Give importance to each place's purpose: is it for relaxing, entertainment, or for work.
Choosing the right spectrum of light for each area is important to coincide with the mood of its purpose, hence, a well-planned lighting blueprint must be done.
If you want to highlight a portion of your room to make it more attractive, always plan to have a clear picture of what you want and have a list of the things you need. Good planning will save you from cramming and last-minute rushed decisions.
Layered Lighting
If you look into the department store dressing room, the dim lights sometimes make it less appealing because it fails to provide multiple layers of lighting. This causes unflattering shadows rather than even light distribution.
The standard light layering consists of three layers: ambient lighting, accent lighting, and task lighting. Each layer has its different purpose and functions to make a well-balanced lighting effect.
Know Its Purpose
Along with making plans on your lighting project is knowing the purpose of light installation. It is better to have more light concentrations in the kitchen because cooking requires the best possible visualization while cutting ingredients and watching over the things you cook.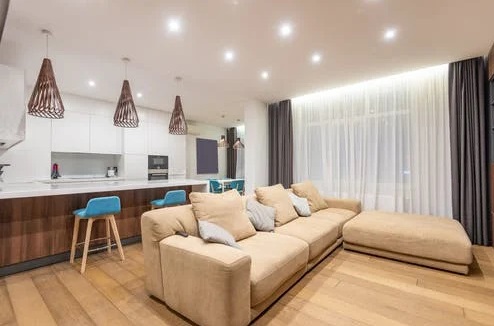 The dining area requires a lighting ambiance that will soothe the mood while eating. On the other hand, reading requires a spotlight to illuminate the text, therefore, it is important to have a flexible lighting source that can easily be manipulated.
Choosing the Right Bulb
Just having the right lighting plan doesn't mean you are good to go. Choosing the right bulb is a key factor in improving your house ambiance.
You need to consider the extent of brightness you need. Consider the atmosphere whether you want something dim or bright, depending on the location and angle of illumination.
The bulb's color temperature affects the lighting effects when used. A lower temp will mimic a candlelight's color and brightness while a higher temp emulates the blue sky.
Knowing what kind of bulb you need will enhance the satisfaction you want. If you plan to use a lampshade, you need to test various shades before buying one. The color of a lamp greatly affects the light quality, thus, using warmer fabrics is advisable.
The market offers several options for the type of bulb you need. The development of new kinds of bulbs come in various shapes from a simple single bulb, fluorescent bulbs, and now, the new trend of neon lights.
A lot of manufacturing companies like Gindestar produce LED variations. Gindestar supplies neon flex light and a number of other LED lighting systems that aren't only economical, but also stylish.
Spotlight
One of the useful lighting tricks is the use of a spotlight to subtly highlight an area or object. Featuring your wall, architectural designs, or any furniture like a mahogany sofa or driftwood objects, making use of a spotlight will illuminate and highlight your choice.
Using a spotlight at the dining table is also good to improve your house ambiance. By focusing the things on the dining table, one can have the impression of taking time to appreciate the food or the silverware you use. 
Using a downlight straight on the head is not advisable because it exposes the hair dye, roots, and baldness.
Always take into consideration the angle of lighting and know where it focuses. A downlight is best used to focus an object rather than a whole space. By using a downlight on a chair, art, or wood carvings, you will be able to enhance the details of that object.
Just make sure that your hands are dry so you don't get electric shocks when connecting lighting systems. We suggest you wear gloves if you've got sweaty hands.
Illuminating Your Hallway
Waking up in the middle of the night is one of the most challenging things especially when the lights are closed. Although having fixed lighting that will illuminate your hallway, it is better to have backup lighting that uses less energy consumption and still be able to light up your way. 
Using neon lights is advisable because it uses LED and spans up to 10 meters in length.
As you can see in the movie house, the hallways have neon lights along each side and on every step of the staircase to guide your way.
Let your creativity come to play when deciding where to put them. You can also check out some home improvement tips to learn from the experts.
Lighting in Open Spaces
Interiors of contrast materials and forms can be greatly pronounced with proper lighting. With good lighting, the open space architectural idea will further augment and a better appreciation of things will be noted.
Using lights of different heights will create more diversity and contrast. Table lamps and floor lightings on open spaces will make an amalgam of good design.
By knowing these simple lighting tips, you will be able to improve your house ambiance with minimal cost.
Conclusion/Bottom Line:
Save energy consumption by using LED lighting and enhance your interior design. Always make a plan ahead of time to save yourself from a last-minute cram. Give life and vibrance inside your home and be proud.