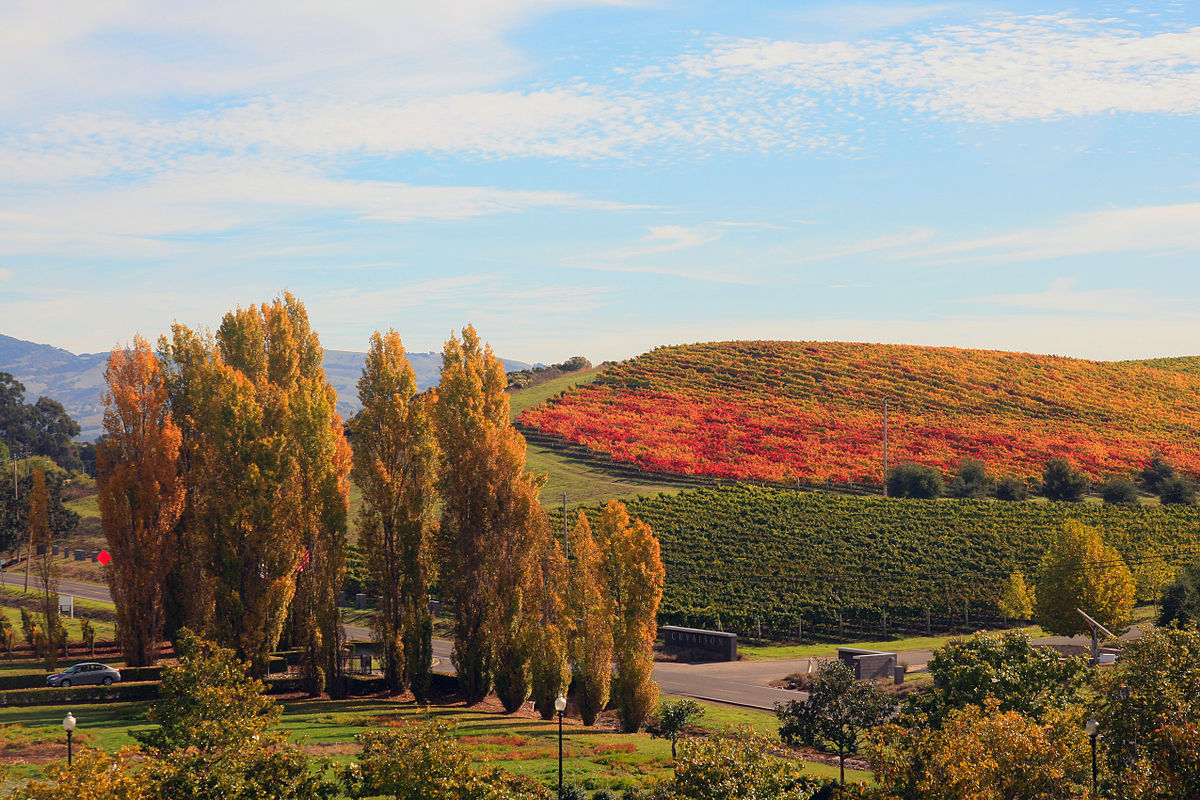 California truly has something to offer any traveler. In fact, there are so many great things to do, the problem is settling on which activities to take part in. Here are but a few of the top activities in California to keep in mind when planning your next vacation.
Visit wine country
California is home to one of the world's top wine regions. The Cabernet Sauvignon and Chardonnay of Napa Valley are some of the most celebrated California wines. For the perfect vacation, make sure to book a stay at a local bed and breakfast and spend your days walking the trails around some of the best vineyards Napa has to offer. The beautiful Mayacamas and Vaca Mountains form the beautiful valley. A picnic in a vineyard can be a great and relaxing day to spend an afternoon, followed by a scenic stroll around the vineyards.
Universal Studios Hollywood
If you ever wanted to see first hand how great films are made, then Universal Studios Hollywood is the destination to visit on your next vacation. There are many rides and attractions that are sure to delight the whole family. Kids will love taking a ride to Krustyland on The Simpsons ride. Exclusive tours offer a behind the scenes look at how all those great movie effects are orchestrated. On Transformers: The Ride-3D, you will be able to experience battling Decepticons. Take in some music at the Blues Brothers Show, and then grab some great food on the Universal City Walk.
Yosemite National Park
National parks are a true treasure. Yosemite National Park is an experience any nature enthusiast, or even those just wanting an outdoor adventure, will treasure forever. Yosemite is famous for its amazing granite cliffs and rock faces and breathtaking waterfalls. With over 1100 square miles of park, you will never run out of something amazing to see. A hiking trip in one of the many scenic areas can make for a great outdoor getaway. Trails here can be strenuous at times, so proper gear such as compression leg sleeves can be a big help. You can find a wide range of compression gear online here. Guided trips are available for those that want to take the hassle out of planning their own trip and learn more about the history and other natural features of Yosemite.
Lake Tahoe
Spend your vacation in a beautiful lake house on Lake Tahoe. Swimming, boating, sunbathing, and hiking are all just a walk to the shoreline away, and these are just the activities you can enjoy in the summer! In the winter, Lake Tahoe boasts some of the world's finest winter sports such as snowboarding, skiing, and ice skating. This is truly a California destination for all seasons. Lessons are available for any activity you want to do. Lake Tahoe is a great place to make new friends and learn to do new things.
California means a great vacation for the whole family
As you can see, California has a lot to offer. With so many things to see and do, you will want to take your family again and again. There has never been a better time to start planning your trip.