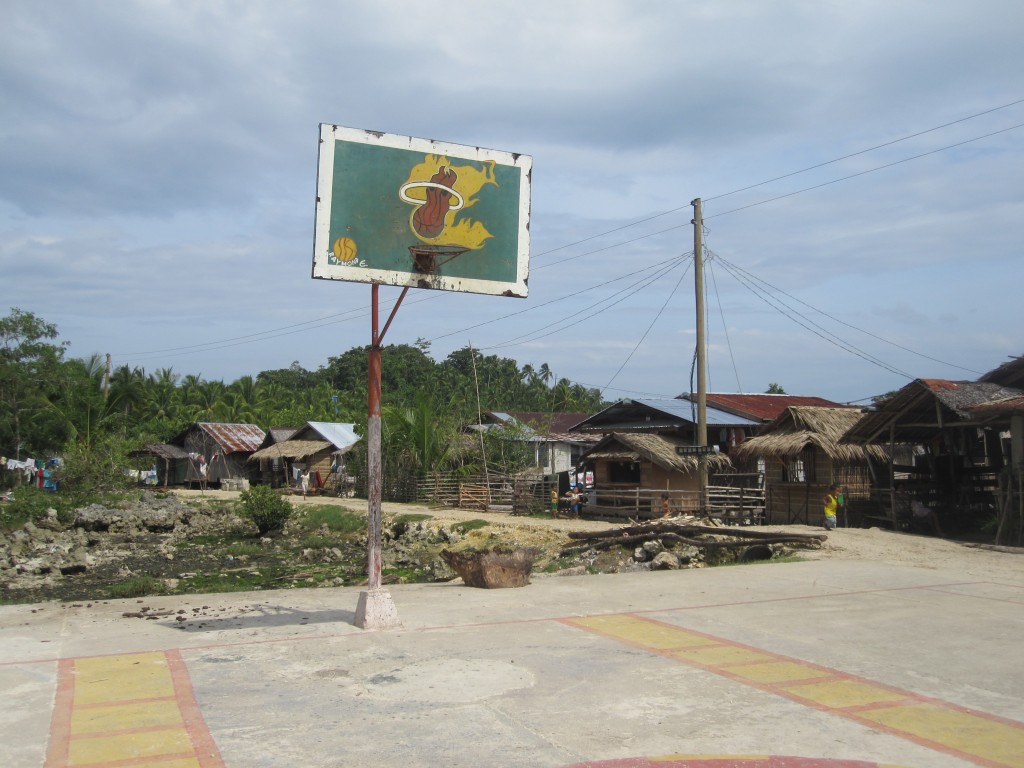 If you've ever been to The Philippines, you probably noticed pretty quickly that the Filipinos are freakishly obsessed with basketball. From the traffic clogged streets of Manila, to the most provincial islands and villages, you'll find guys (and girls) from all ages launching hook shots like Larry B, sniping threes, but most definitely not, dunking.
Every megapolis, city, town and shanty cluster has at least one basketball court, and most are even covered to ensure the locals can get their round ball fix during downpours. When it was raining one day, I even played in a few pickup games myself in which I was really of no worth. Even with western sneakers, (everyone else was in flip flops!) 6 inches over most people and a little experience, I still got lit up on the perimeter. Filipinos are shooting aces!
Basketball was brought to the Philippines by Americans and the YMCA in 1898 (the beginning of the Spanish-American war)((Yes, The Philippines was under Spanish control for hundreds of years!)). It quickly became popular and is now considered one, if not thee most popular sport in the country (sorry not "football" you Euro bastards!)
When I told people I live in Miami, even those who I'm pretty sure didn't even have electricity would let out a resounding, "Lebwoonnn Jammesss!!!!". It's funny, you think a country this obsessed with basketball would have produced at least one NBA caliber player, but nope! You won't find any Filipinos' stateside, only a couple mud-bloods back in the 80's, but! Erik Spoelstra (head coach of the Miami Heat) is in fact a halfer himself.
I had a lot of fun riding motorcycles way out in the middle of nowhere and taking pictures of the most remote places where a little pick up would go down.
Check out a few of the interesting "courts" I found.