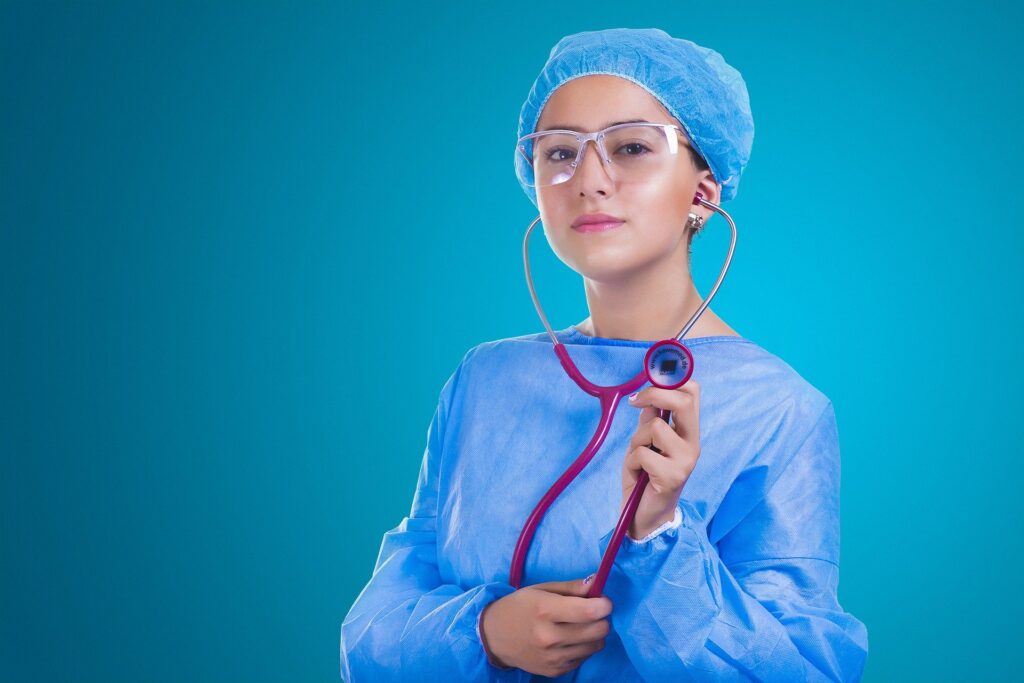 Nursing can be a wonderfully fulfilling profession, filled with knowledge, experience, and expertise in the hospitals through which you work. However, if you are looking for an adventure outside of the hospital grounds and inside, helping patients, the benefits of travel nursing are ripe and fruitful in San Diego. 
Have you been thinking about becoming a travel nurse, and the city of San Diego happens to be on your radar? This guide, created specifically for the schedules of traveling nurses, will help you figure out where to live in San Diego and what to expect before you even set foot in the Sunshine State.
How to Travel in San Diego
Considering you are a traveling nurse, you are likely unfazed by a commute. However, your sense of adventure may be buzzing as you try to find different ways to spice up that commute. (Or, possibly, you are trying to get where you're going as quickly as possible.) Either way, San Diego has plenty of travel options for nurses and exploring commuters.
Unlike many other major American cities, San Diego is part of a desert. San Diego was built on sand, with an ocean surrounding it. Therefore, the normal conventions of metro travel, specifically a subway line, were not possible. Therefore, San Diego infrastructure developers needed to get creative. The result was the San Diego Metropolitan Transit System. Through this system, you can enjoy these unique methods of city travel:
Trollies

Buses

COASTER Commuter Rail Service
You can also avail yourself of the Passenger Ferry, taxis, and a good, old-fashioned bike ride (if your gear will allow that comfortably and safely). 
Where to Live in San Diego
When considering a travel nurse assignment in a new location, it's important to explore the available travel nurse housing options. Research areas that offer a balance between proximity to healthcare facilities and a desirable living environment. Many travel nursing agencies provide assistance in finding suitable accommodations, such as short-term rentals or furnished apartments, ensuring that you have a comfortable home base during your assignment.
San Diego has plenty of beautiful neighborhoods designed to fit many different lifestyles. For a busy travel nurse, you might like to stay right in the middle of the action. If this is the case, move to the Downtown section of San Diego or North Park.
However, if you want a place to escape the hustle and bustle a little, leading a beachfront personal life, move to La Jolla, or Ocean Beach or Pacific Beach. In these neighborhoods, you are still close enough to get wherever you need to go with haste, but not smack-dab in the middle of everything, 24/7.
What to Do in San Diego
Of course, being a travel nurse is a demanding job. Nevertheless, part of the fun of this job is that you get to explore the cities where your services are needed. So, what do you do when you are in San Diego? California is full of beauty and fun, from the Wine Country to Yosemite National Park, but some awesome experiences await you right in San Diego:
San Diego Zoo and Wild Animal Park

Sea World

Gaslamp Quarter

Balboa Park

Legoland

Seaport Village

And so much more!
The beauty of San Diego is the vast entertainment opportunities available to you, all in one county. 
What to Expect in San Diego
While different adventures are exciting, you still need to live day to day, and with that comes the need for expectation. Even if you are truly up for anything, you still want to have a smidgen of an idea of what you will find amidst the daily activities of San Diego. So, here's the scoop: About 1.4 million people are living in San Diego. 
The city's diversity is abundant, and therefore, the places you can live, even within the same town or its suburbia, have unique elements. The day-to-day life of a San Diego resident is one filled with beauty and comfort. Even when you live outside the city, there is always something to do or somewhere tasty to fill your belly, from the weather to dining options. Some of the most popular restaurants in San Diego include:
Top of the Market, for fine dining.

The Lion's Share, for American cuisine.

Herb & Wood for Mediterranean dishes.

Snooze, an A.M. Eatery for breakfast.
Plus, with all the localized travel options and events happening year-round throughout the city, you will never become bored with your surroundings. Although, if you want to get away from it all and relax in the sanctity of the sand, with only the sounds of the ocean surrounding you, there are plenty of nearby beaches that are sure to take your breath away.