As today's intrepid global explorers know, the striking and symmetrical picture on the postcard is often poles apart from the actual experience of the location it defines. Scoff all you wish if you're one of those rare humans who emerges immaculately coiffed and carefree from a blustery day atop the Tour Eiffel. For the rest of us poor mortals, some places don't quite live up to what you hoped they might be. But fear not, for these destinations really are as beautiful and exciting as the postcards, and will surpass your expectations every time.
Cuba
Ramshackle, balconied pastel-coloured townhouses, the round headlights of its 1950's cars, mojitos and music in Old Havana; traveling in Cuba is everything you want it to be, and more besides. Authentic and cheap holidays can be had lodging with a local in a casa particulare, and sink further into the Havana rhythm by seeking out one of the city's old music halls to join the locals in a swaying rhumba. Once you've sipped a rum and coke in one of Ernest Hemingway's former haunts, strike out for the coast. Just 15 minutes from the rush of the city, you can explore the Playas del Este – Playa Santa Maria Del Mar has everything you could wish for in a beach, with cheap loungers, clear, warm waves and a bevy of musicians on hand to play music for a small fee. Take a taxi from Parque Central, the city's main transport hub, and it'll cost you around $25 for a reputable cab in advance.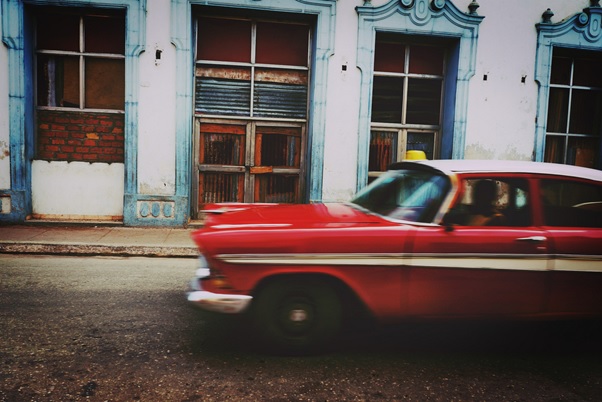 Sri Lanka
Verdant jungle, crumbling temples and swaying palms characterise this teardrop-shaped island to the east of India's southern tip. Old colonial tea bungalows speckle its hillsides, its coastline etches into shimmering beaches and the island's national parks are home to rare and exotic species; leopards, elephants and turtles to name just a handful. For the active, Hikkaduwa to the south west is a supreme spot to take up surfing, for those seeking something more sedate, the Temple of the Sacred Tooth in Kandy has a rich history worth learning about, and is part of a World Heritage Site. Make sure you apply for a Sri Lanka visa  before you plan your travelthere if you require one.

Mauritius
With its sapphire waters and rolling emerald hills, paradise island Mauritius is the jewel of the Indian Ocean. The former domain of the giant tortoise and dodo is now home to colonial houses and bustling markets, golf courses and luxury spas, and of course world-renowned powdery sands.
Check out the dodo skeleton in its capital, Port Louis, or for the crème de la crème of colonial architecture, La Maison Creole in Eureka. Then, peek inside an extinct volcano at Trois aux Cerfs. The adventurous can spend the day canyoning against the dramatic sparkling backdrop of Tamarin Falls, before relaxing on one of the many magnificent beaches to the north of the island. You can explore the crystalline waters of Blue Bay in a glass-bottomed boat or simply soak up the beauty of Ile aux Cerfs in a sun lounger. You can even hire a butler to top up your tipple.