When it comes to youth and beauty, lots of people are willing to go through many an extreme treatment in order to improve their looks. Of course, many people are just looking for ways to unwind. Whichever camp you're in, you might find some of these unconventional spa treatments right up your alley.
Tension-Relieving Snakes
Therapist Ada Barak offers a $70 treatment in her Talmei Elazar Carnivorous Plant Farm in Israel. Her treatment medium of choice? Non-venomous California and Florida king snakes. Ada rounds up six of these slithery helpers to crawl around patients backs and help them relieve the tension in their backs. Ophiophobics need not apply.
 Geisha Facial
Who knew that the secret to geishas beautifully clear skin was bird poop? For centuries, geishas have used nightingale dropping to exfoliate and brighten their face. To check it out for yourself, visit the Shizuka New York Spa (the treatment, which uses sterilized bird droppings goes for $180) or Maui's Diamond Hawaii Resort & Spa.
 Bull Sperm Hair Treatment
If you want thick, luscious hair, one Knightsbridge London Salon has an interesting option for you: the Aberdeen Organic Bull Sperm Treatment. In this treatment, bull sperm is mixed with Katera root to create a protein-packed concoction referred to as "Hair Viagra." Just make sure they rinse carefully so you avoid any awkward 'There's Something About Mary' moments.
 "Doctor Fish" Pedicures
Some countries have started offering foot treatments done by Garra Rufa fish, which are known for eating dead skin. The treatment has even been used in a therapeutic setting for psoriasis sufferers. It's mostly banned in the U.S because it's seen as unsanitary, but they can be found throughout Asia and Europe. You can get your Garra Rufa fish treatment at many of the luxury hotels in Singapore. Sadly, they have yet to train the fish to do nail art.
Italian Wet Hay Treatments
Hotel Heubad in Italy offers a spa treatment that's straight from local meadows. The Original Volser Hay Bath involves a hot water bed soak, followed by wet hay being wrapped around your body. The hay comes from Alpe di Siusi and is harvested between the months of July and August. This itchy-sounding treatment is actually said to be great for your metabolism and immunity.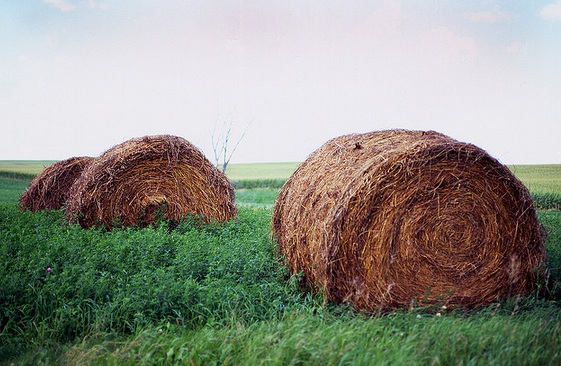 If you're not looking to get too weird or break the bank but still want to indulge in some relaxation, cheap spa breaks with spabreaks.com can be just the ticket for you. You've got plenty of places to choose from, all you need to do once you've made your choice is sit back, relax, and enjoy your spa-cation.