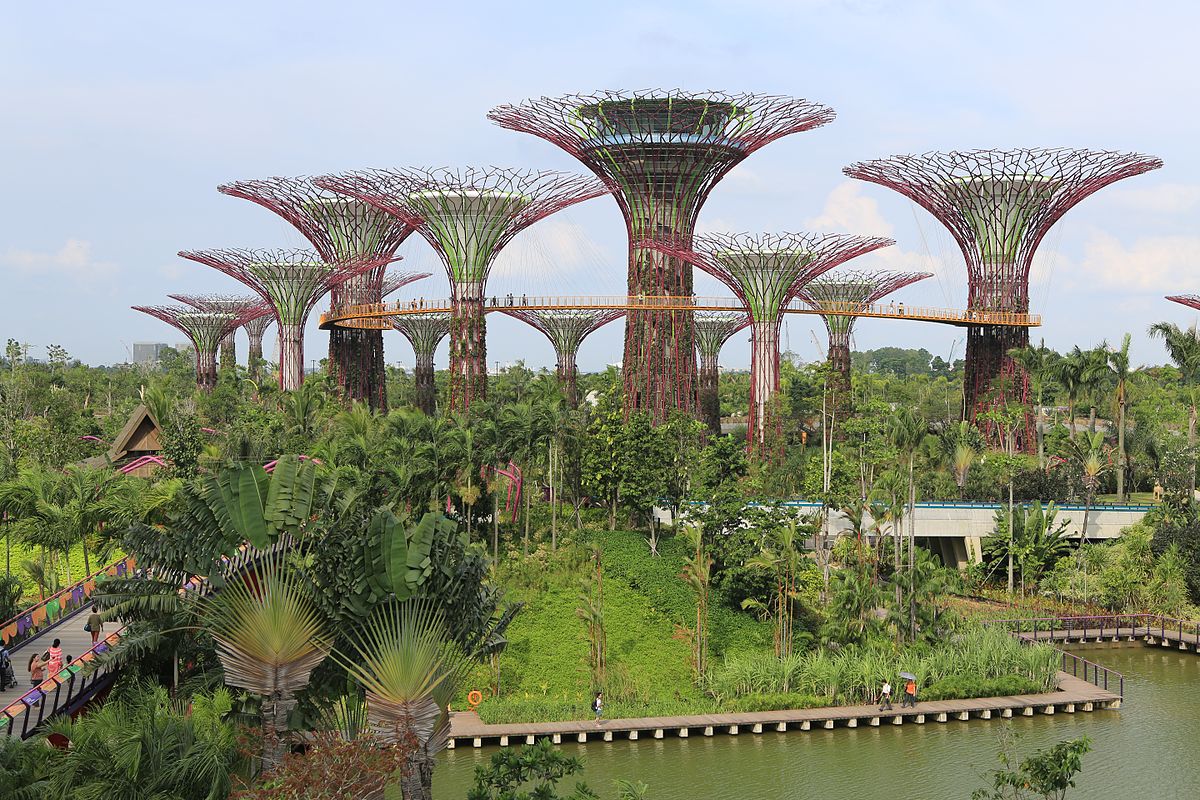 One of the most costly countries to travel to in Southeast Asia may be Singapore. However, there are plenty of things that you can do and visit while here for free. You don't have to feel the pressure of breaking the bank when you go to this modern island nation.
Since Singapore has a lot of tourist attractions to offer to visitors of all ages, you just have to choose wisely which one will you spend your hard-earned money on. In case you are on a budget, you can still have fun and enjoy your trip here without putting pressure on your wallet. Moreover, never forget to get your trip insured. You can compare travel insurance plans from various companies and select one that suits you best.
Hence, here are some of the impressive places you can visit in Singapore without charge:
Marina Barrage
If you want to spend some time doing activities outdoors for free, then you have to go to the enourmous grassy land of Marina Barrage. This tourist spot is one of the windiest places in Singapore, which is ideal for kite flying or simply chilling out. You can also make you way up to the elevated park to see the magnificent city skyline and dozens of kites flying in the sky. Marina Barrage can be accessed through Gardens by the Bay.
Singapore Botanic Gardens
Home to the orchid and ginger gardens, the Singapore Botanic Gardens is one of the national landmarks of the city. It is said to house over 300 species of flora. The entry to this small tropical rainforest is free and you will get to see a large area of lush green lawns and charming ponds. Wildlife is also in abundance here. This is a perfect place for all nature lovers out there as well as those who want to take a break from seeing the busy city life.
Gardens by the Bay
The entrance into the stunning Gardens by the Bay costs you nothing. This vast, futuristic man-made park is free to visit by all travelers who want to get a glimpse of the huge SuperTree Grove. You can come here in the evening as well to check out the spectacularly lit up trees during the Garden Rhapsody light show. However, its other attractions have fees, such as the Cloud Forest, SkyWalk, and Flower Dome.
MacRitchie Reservoir
Another nature-based destination that you can absolutely visit for free in Singapore is the MacRitchie Reservoir. You can walk among the wildlife and trees on its one-way suspension bridge and enjoy the view. This is a perfect spot for those wanting to breathe some fresh air and be one with nature even for a while.
Ultimately, Singapore is also for budget travelers from across the globe. These interesting places mentioned above can definitely make your trip to this island city-state worthwhile and memorable. Thus, if you want to save more money from your vacation here, then be sure to search for and visit free places.