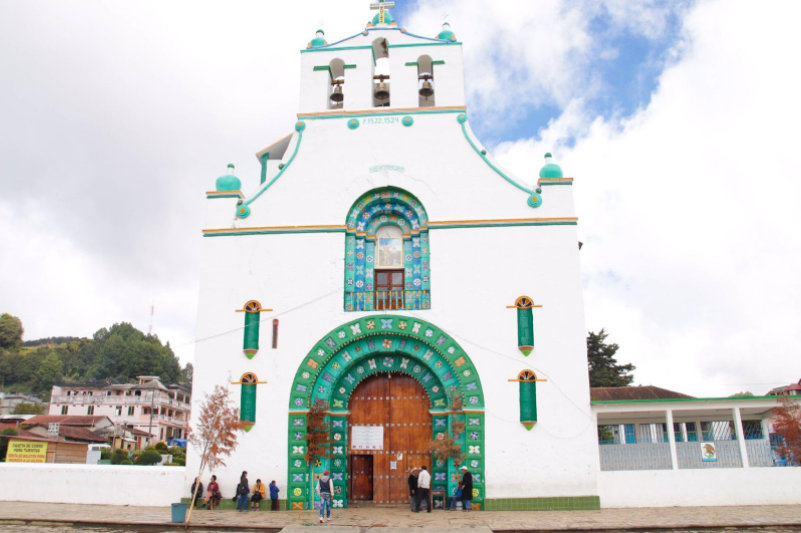 Mexico is a beautiful country to visit. From its vibrant and colourful culture to its beautifully pristine beaches, it's a country which is top of many peoples' lists. Other destinations, such as Antigua and New Zealand, feature a range of appealing aspects too, but Mexico is perhaps more unique thanks to its all-round package.
For holidaymakers, there is a great deal to see and do in the country also. Food lovers adore trying Mexico's fresh and authentic cuisine, for example, while also tucking into some Mexican-inspired cocktails, which tend to contain one of the country's most famous exports, tequila. Away from the delicious food and drink on offer, the jungles are intriguing to some, especially as they're filled with ancient ruins of the Aztec and Mayan empires, similar to the designs which are featured in Aztec-themed slot games like Aztec Bonanza and Aztec Gems Deluxe. The options for visitors to Mexico certainly don't end there, though. In fact, there is an extensive selection of things to see and do that will enable you to have the trip of a lifetime. Let's take a look at some of them below.
Explore Mexico City by bike
Mexico City is one of the most popular places to visit, but not everyone is experiencing its delights by bike. With the option of renting bikes throughout the city, it's a great way of seeing everything Mexico City has to offer, from its beautiful architecture to its cafes and restaurants. Of course, the city does have its dangerous areas, so be sure to explore the likes of Coyoacan, Roma and La Condesa – three safe areas with plenty to offer.
Visit Iglesia de San Juan Chamula
Visiting churches isn't always the most interesting of experiences, but not all churches are as intriguing as San Juan Chamula. Located in a small village just outside San Cristobal, the church is unlike anything else on the planet. It features no benches, thousands of candles, chanting, and even chickens being sacrificed as liquor is being drunk. Admittedly, it might not be everyone's cup of tea, but if you're after a truly memorable experience, then it's well worth it.
Watch wrestlers in action at a Lucha Libre match
A truly unique occasion, Lucha Libre is essentially the WWE of Mexico. As such, it isn't real, but it still provides holidaymakers with a fun and entertaining night out. Mexico City is the best place to experience a Lucha Libre match, although they are dotted around the country. It's a great way of immersing yourself in Mexican culture and witnessing the passion locals have for wrestling.
Take a dip at Hierve el Agua
There is an endless amount of beaches well worth relaxing on in Mexico, but if you're after something a little different, then Hierve el Agua is the perfect option. Two cliffs make up this stunning attraction, with the second cliff consisting of man-made pools which are ideal for relaxing swimming. Located near Oaxaca, there are plenty of tour operators that offer days trips to the waterfall alongside a range of other activities which might tickle your fancy, namely exploring the ruins of Mitla and visiting a mezcal farm.
Go to Chapultepec Castle
It might feel like a French castle, but Chapultapec Castle is actually on a hill at Chapultapec Park and offers people an opportunity to see unparalleled views of Mexico City. The inside of the castle is stunningly beautiful also, with murals and manicured gardens wowing visitors.
Other things to do include taking a Mexican cooking class, visiting ancient ruins, taking in Chichén Itzá, and exploring the street art.