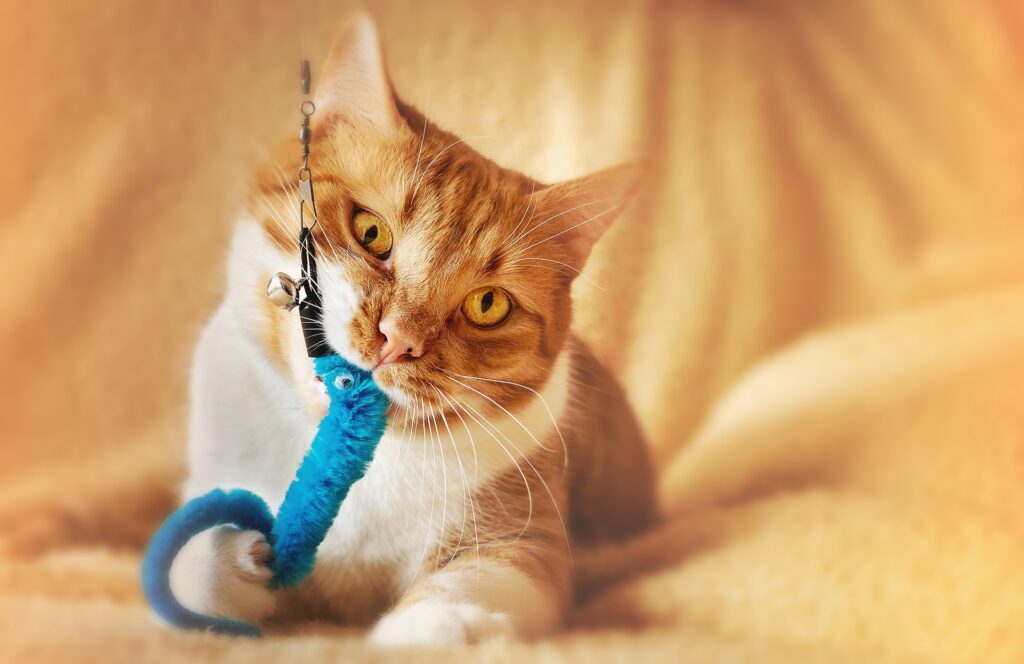 Regardless of what kind of cat you have, designer cat products will help keep your pet active, mentally stimulated, and spending valuable time with you.
For most cat owners, these are the options they're stuck with; Cats either go crazy over a designer cat toy or are completely uninterested in them. However, even the most inactive cat can be encouraged to become more active and healthier with the help of interactive cat toys.
Even your sluggish feline can benefit from a more active and healthier lifestyle with the help of interactive cat toys. This begs the question, what type of toy should I buy for my cat?
Worry no more, as here are the best cat toys and equipment for your cat;
Enabot Ebo Pro
From Enabot, you may choose to go for either robot cat buddies, Ebo Pro, and Rocki. However, of the two, Ebo pro is a little pricey but lives to its demands. When disturbed, the little machine makes a noise that will draw your cat's attention.
Thanks to their cameras and microphones, it is possible to control both devices remotely or on the fly. In this way, you may engage with your cats even if you can't be home at the same time. The Rocki is larger and has a treat dispenser as an added advantage, but it cannot run independently, and you may encounter a few challenges with the program. Nevertheless, Enabot released new models, and I think they're worth the shot for a designer cat toy.
Chewy K&H Kitty Sill Cat Window Perch
A great way for cats to relax in the sun while keeping an eye on the neighborhood is to use a cat window seat. Up to 40 pounds can be supported by the adhesive strips attached to your window sill. Also included are heated seats for the most pampered felines who like to lounge in the comfort of their own home. In addition, the covers can be machine washed after they have been removed.
Windowsills at least 2 inches deep are required to keep it in place.
Tuft+Paw Litter Box
Your cat will have an indirect say in which litter box you get. Some cats do not like enclosures like a box, while others need high sides to prevent urine damage to your walls. It is recommended there be a box for each cat if you own more than one. Also, having a box for each floor of your home is essential.
A mat for the bottom of the box is suitable for cleanliness purposes. Mats with numerous deep ridges are easy to clean as it requires vacuuming and shaking it frequently.
Hoover Spotless Portable Carpet Cleaner
Every day, cats defecate and cough up hairballs. As a last resort, they'll try to depart with an errant particle of feces stuck in the hair of their backside. The Hoover Spotless Portable Carpet Cleaner will come to the rescue when it's time to clean your carpet. It removes the mess quickly and is easy to use. It comes with two partitions, one for the cleaning solution and one for collecting the mess.
The only downfall is that the attachment that comes with this needs a broader mouth since hair can get stuck inside. In any event, it is incredibly effective. Even stains that have been present for several days can be removed with this method.
Roverlund Pet Carrier
Kitties seem to appreciate this particular designer cat toy equipment. However, like you, I despise looking at them against hard plastic or through tiny holes with other carriers. Instead, with this Roverlund carrier, they have all-around airflow and a fully unzippable top. This will reduce fights between you and your cats and the dreaded upcoming vet appointment.