I've spent a lot of time in Thailand recently and it's starting to feel like my hub. It's just so easy to live here, get around (once you know how to that is), eat, have fun, relax, turn up, whatever! Thailand has it all.
One of my favorite aspects about Thailand is its market culture. Before you roll your eyes (and I would too), know markets in Thailand are different than anywhere else in the world that you've probably experienced one. The last thing I need in my life is to buy a bunch of chintzy crap, crawl through an overcrowded sweaty hell hole with the smell of fish and chicken guts, or enjoy a 100% guarantee of diarrhea after ingesting anything in said market, but my friends, Thai markets are different than the standard emerging world market (that sounded really financial?)
For the most part, a lot of the markets in Thailand are open-air, and most aren't selling just ingredients to make food at home. Markets in Thailand are a place of gathering, where friends and family go to catch up, eat tasty little morsels of street food every 30 feet, get a hair cut, get a massage, shop for ANYTHING, or just kick back on plastic stools, have some beers and listen to live music.
There is a market for everyone in Thailand – dirt cheap, high-end, day markets, night markets,  hipster vibes, local vibes, city vibes, country vibes, vibes vibes, you can get it all in Thailand!
One of my favorite things to do on a Sunday evening is head to a night market. There are a lot of them in Bangkok, but for the most part, every town will have one, as the locals really love them just as much as foreigners do.
This past week I found myself in Hua Hin, a small coastal city about 3 hours south of Bangkok. It's famous because the king actually lives there and many people from Bangkok head down for a quick weekend getaway.
Hua Hin also offers the Cicada Night Market, a special place designed to give local Thai artists and artisans a venue to sell their crafts, foods and goods. It has a heavy focus on art, and exudes a relaxed ambiance with its live jazz gently amplified throughout the whole market. It's the perfect place to amble on a weekend evening (open Fri-Sat 4-11 PM, Sunday 6-10 PM)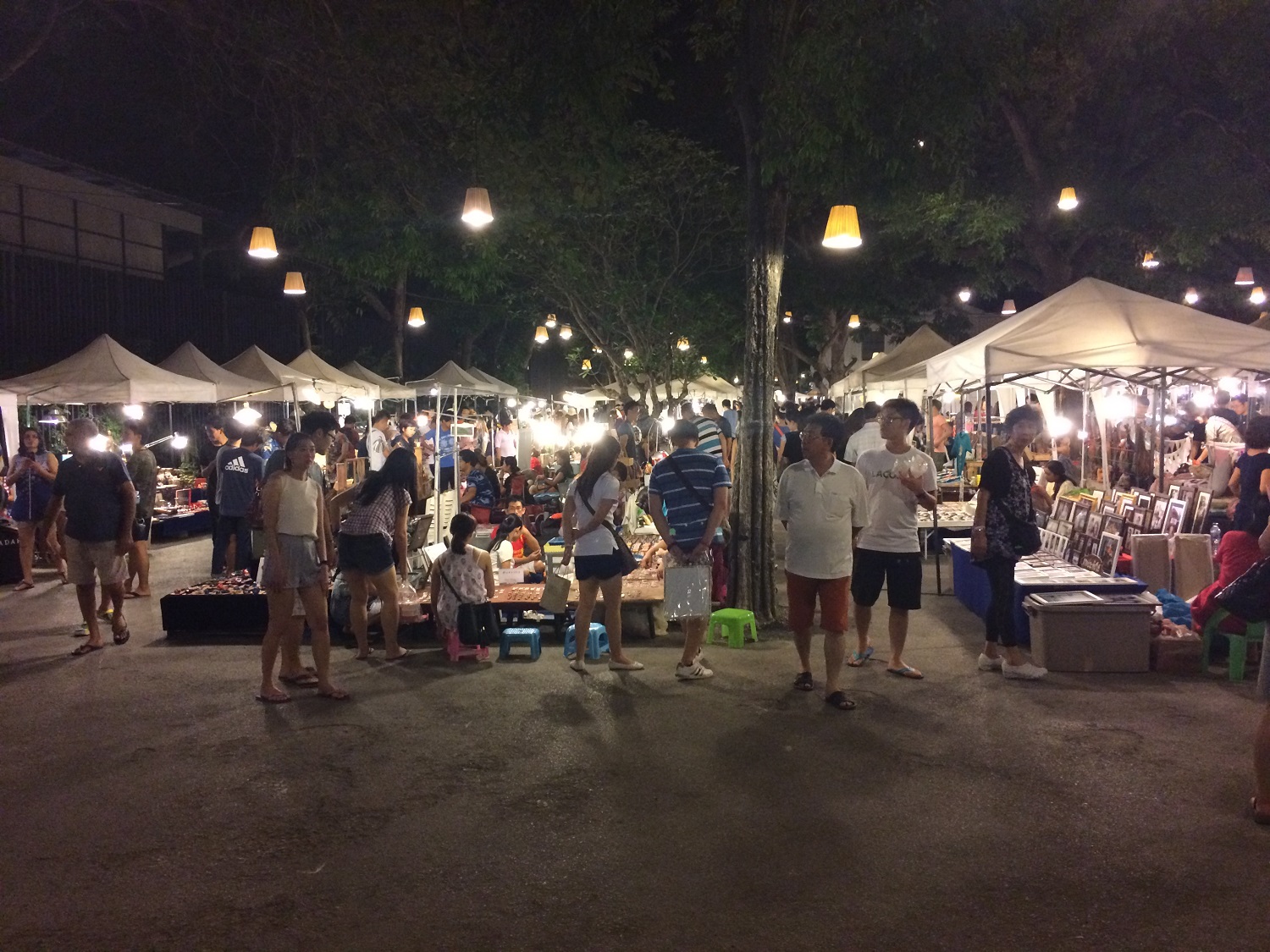 You'll find all sorts of shops showcasing custom-made clothing, artists working live (glass blowing, painting, drawing wood carving, etc.), music stores, vintage goods, etc. It's fun to see how people utilize their limited amount of space and create a completely unique experience from the shop just 6 inches to their left or right.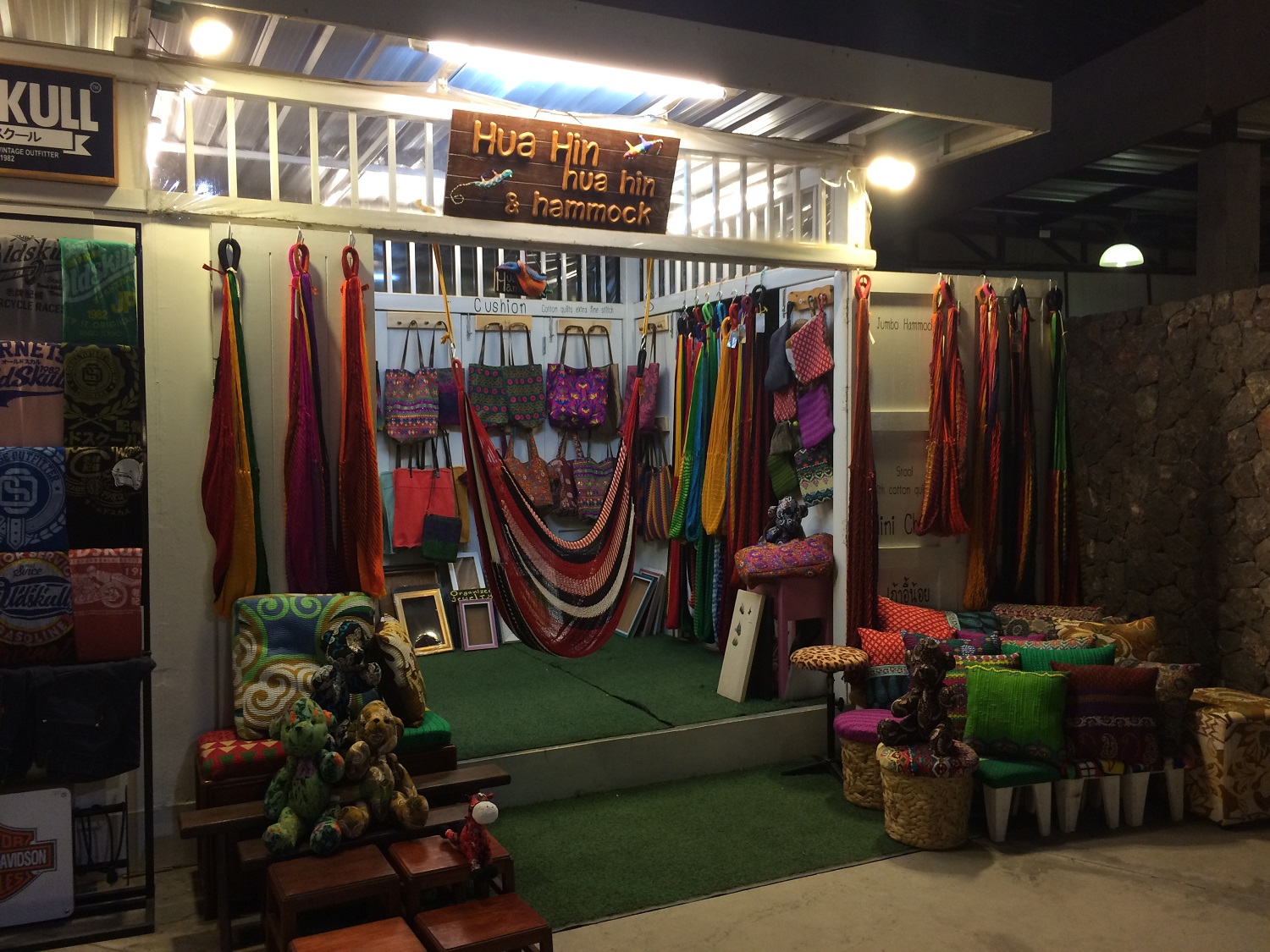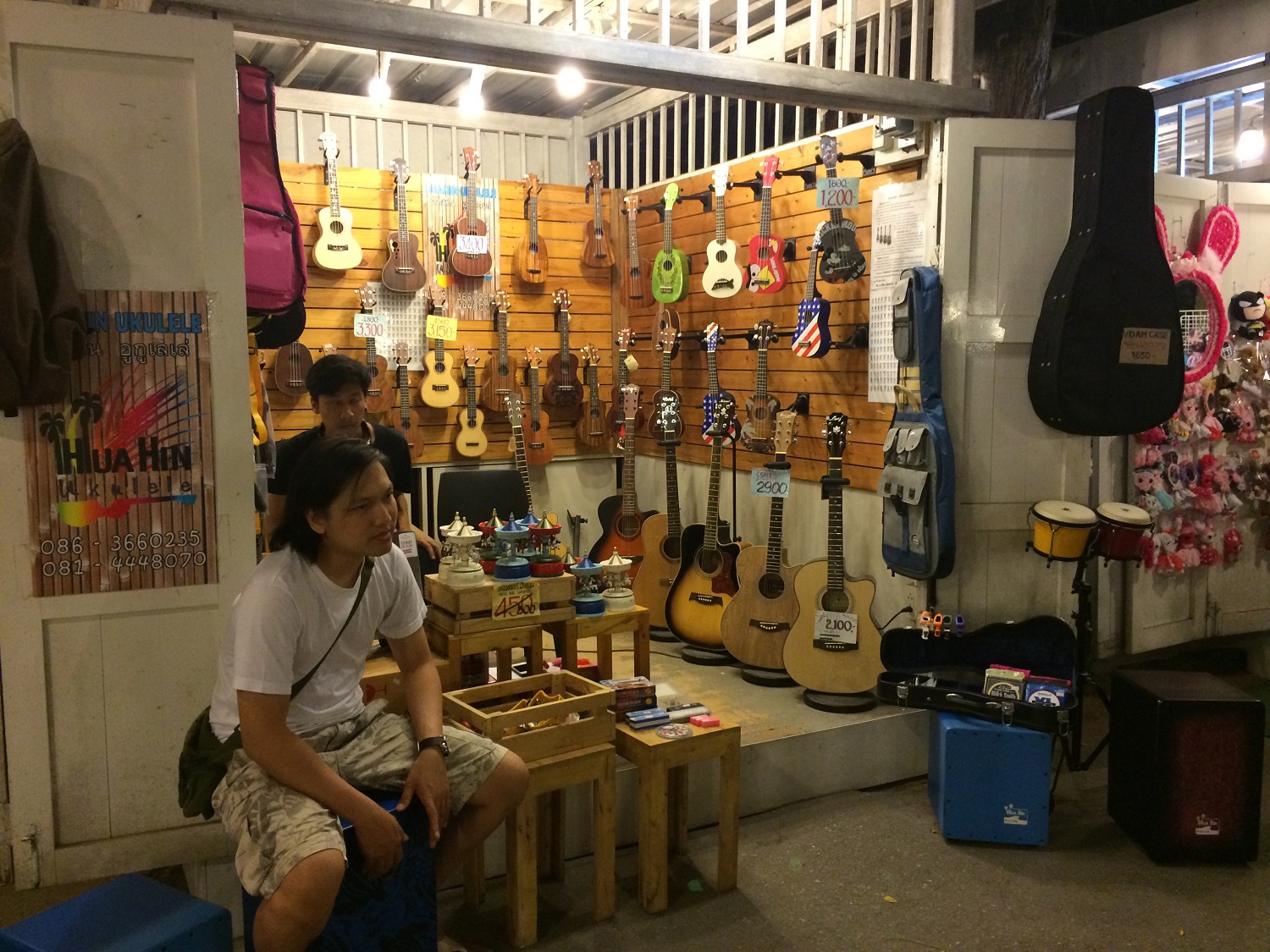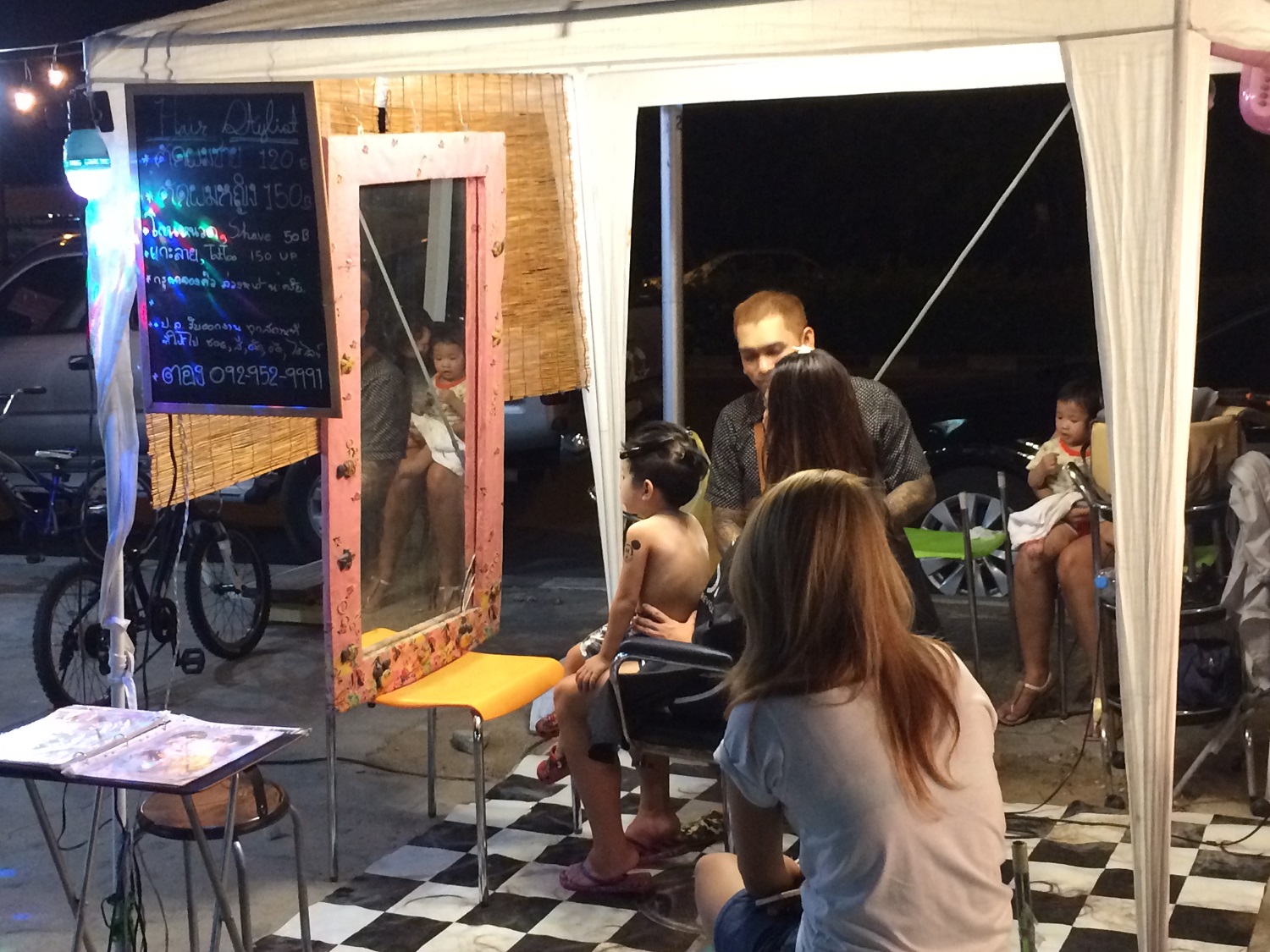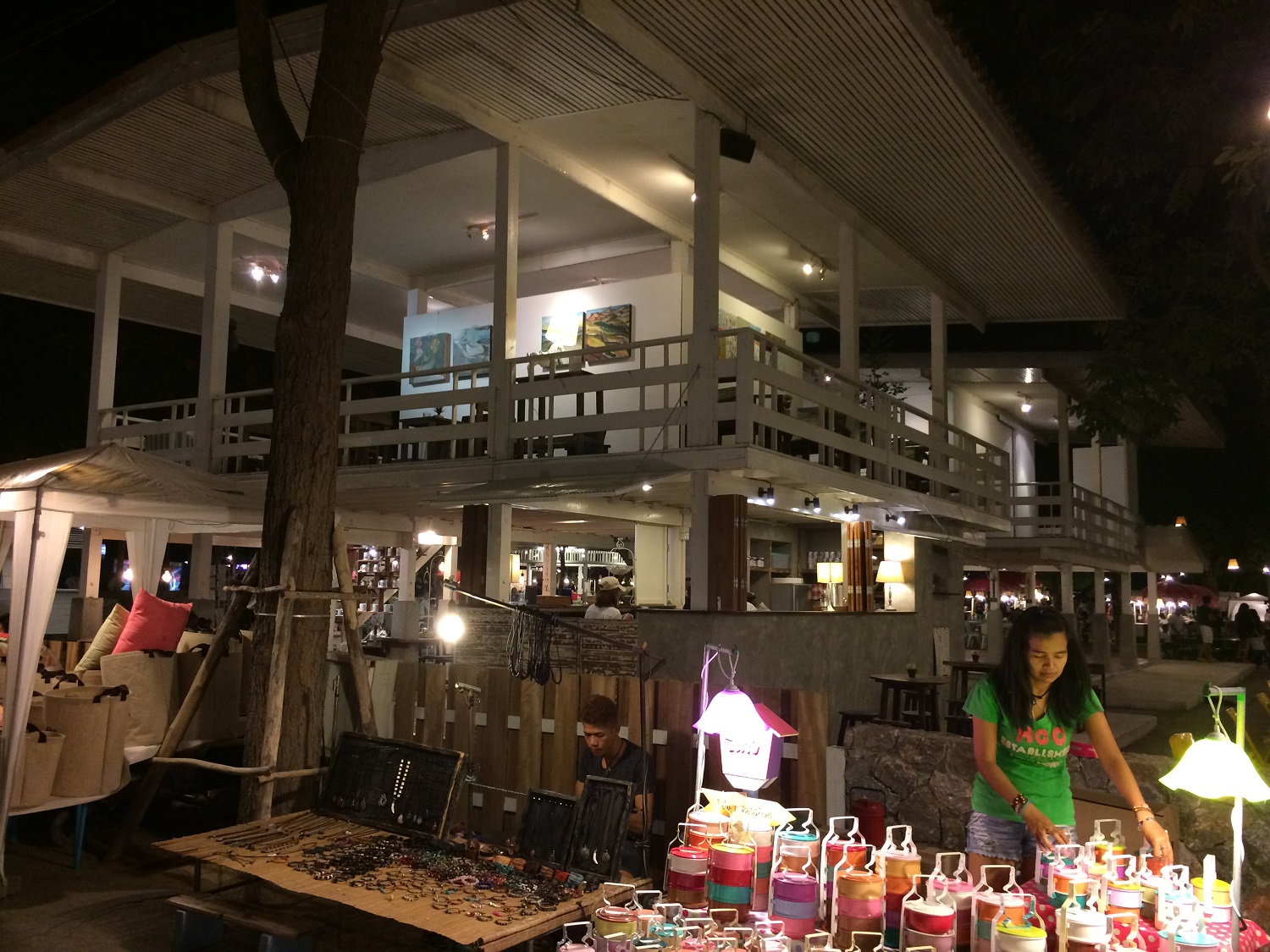 And while the Cicada Market is great for a bit of shopping and exploring, you have a more traditional Thai night market right next to it where you'll find cheaper goods as well as all of the amazing Thai food you're craving for mere pennies. The entire meal below cost me less than $5!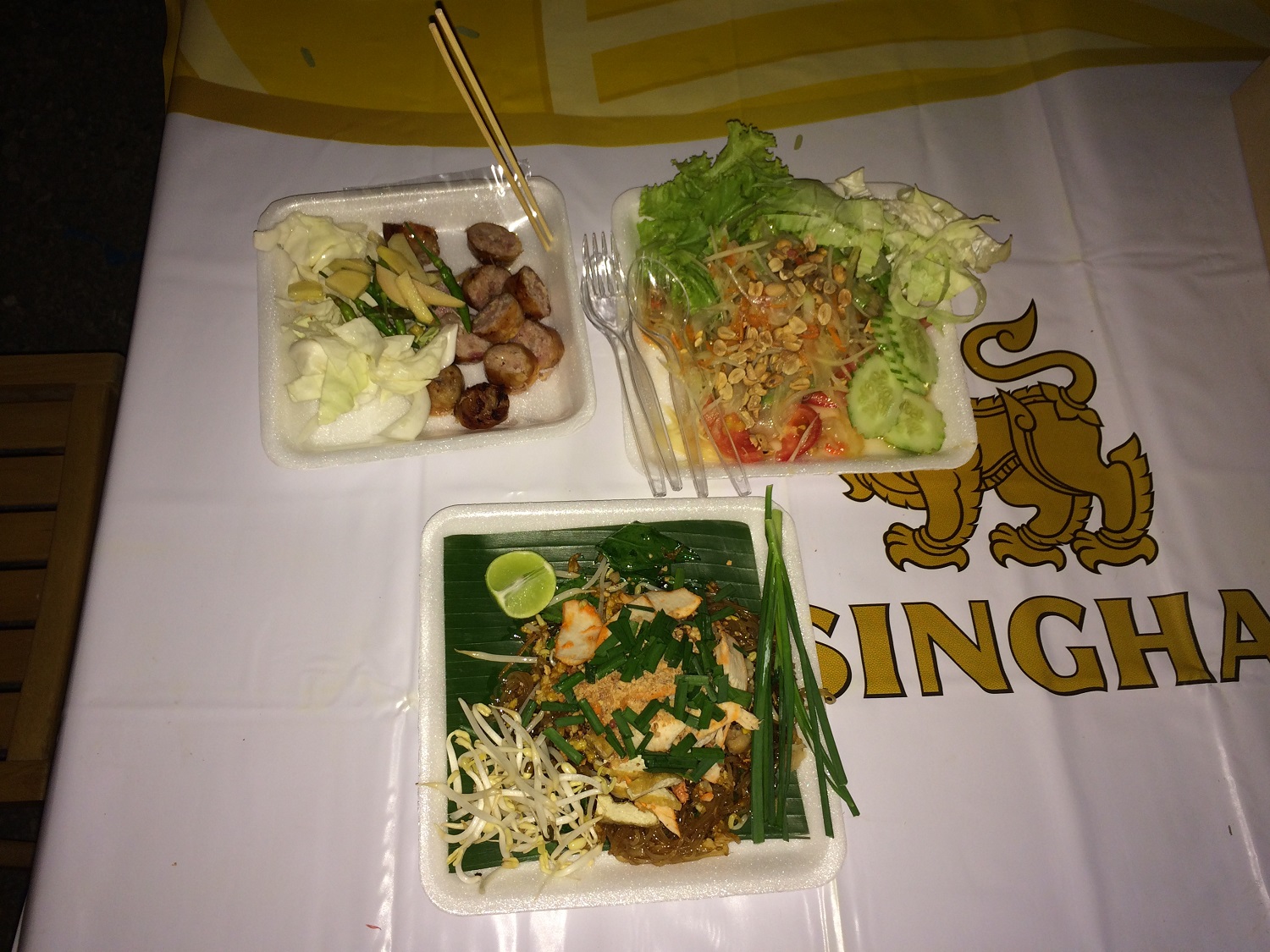 Expect there to be plenty of consumption at a Thai night market, and why not assuage your woes with an ice cold beer (they often put ice in beer in Thailand, it's actually refreshing)? Pull up a stool next to some locals and you'll surely get a few cheers. The band was so friendly they even let me come up and jam with them!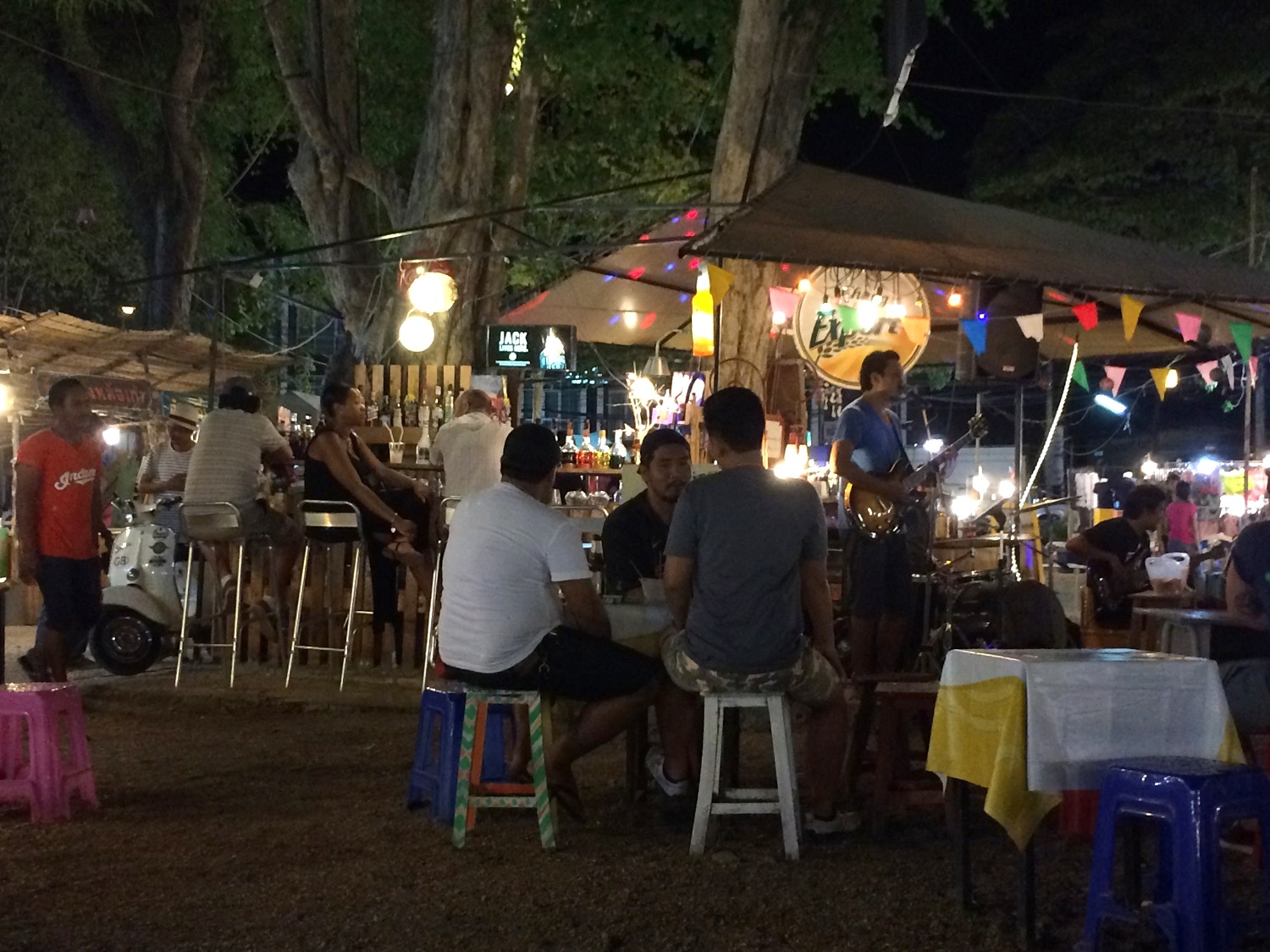 Ever been to any markets in Thailand? Which was your favorite one?