Among the nations of the world, Thailand stands above many others when it comes to the flavors encountered within the dishes of its mind-melting cuisine. To achieve this, Thai food takes at least two flavor elements (such as spiciness and sweetness) and blends them together in a harmonious marriage that leaves its diners coming back for more.
While Thai food can be accessed with ease from restaurants and street stalls, some of the best versions of this countries' best dishes can only be sampled from the woks located in the kitchen of a local Thai family. When you try eating with locals, the end result is usually leagues better than the pale imitations that are toned down for finicky tourists in the restaurants.
Before heading to Thailand though, it is helpful to know what dishes to seek out for maximum satisfaction. By sampling the five dishes listed below, you'll be giving yourself a good cross section of the Thai culinary experience…
1) Khao Soi
Typically found in Northern Thailand exclusively, Khao Soi is a coconut curry that balances the creamy sweetness of the coconut broth, the crunchiness of fried noodles and soft tenderness of cooked noodles, the meatiness of the chicken, the sharp bite of raw onion, and the ever-present gentle sting of chili peppers, all in equal measure to each other. There are versions of this dish that are served without the coconut curry base, with sour flavors and curdled blood replacing the sweetness of the latter ingredient.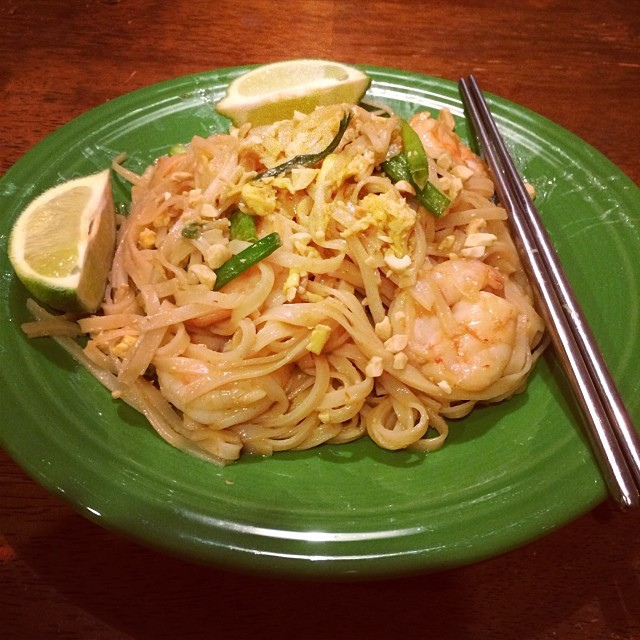 2) Pad Thai Goong
Pad Thai is one of Thailand's most famous dishes, but it comes in various iterations. One of the best combines the sweetness, nuttiness and the light lime citrus blast that defines Pad Thai with shrimp, which is one of this nation's most famed seafood products.
This dish is cooked very quickly on a pre-heated wok on medium to high heat, combining a wide variety of noodles with egg, tofu, shallots, and chili peppers in addition to the fatty and meaty portions of shrimp that Thailand is prized for. In under three minutes typically, you'll have a plate of addictive goodness ready for your eager consumption!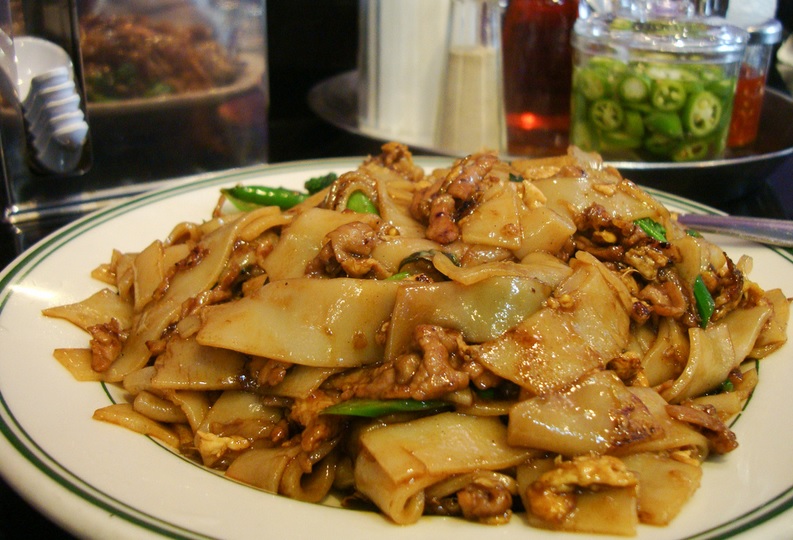 3) Pad Siew
Another noodle dish that Thailand is famed for is Pad Siew. This dish features fat, thin egg noodles, thinly sliced meat (chicken, beef, pork) or seafood, egg and Chinese broccoli, all cooked together in soy sauce.
When done right, the papery egg noodles seemingly dissolve in your mouth, while the lightly salty soy sauce combines with all the other elements of the dish to create a savoury experience that will quickly make Pad Siew a favored standby when you are hungry, but have zero appetite for experimentation.
4) Tom Yum
Soup lovers heading to Thailand should make it a priority to hunt down a cart serving Tom Yum upon arrival in the Land of Smiles, as this spicy and sour seafood soup is one of the countries' headline dishes. While non-seafood ingredients are available for your tom yum enjoyment, the most common types revolve around shrimp (goong) and fish (pla). The stock consists of highly fragrant and strong flavoring agents, with lime juice, fish sauce, lemongrass, and galangal figuring heavily in its creation.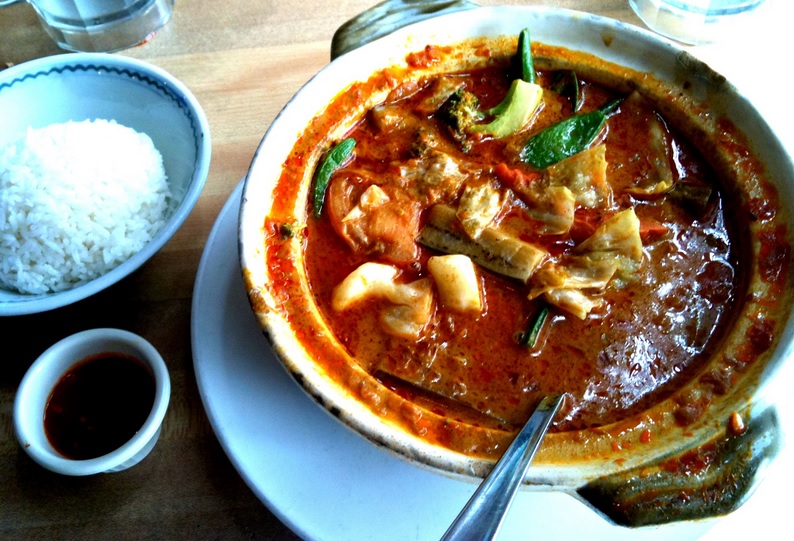 5) Penang curry
Those seeking a strong burn to go along with the sweetness that is commonly present in a Thai curry should try out the Southern Thai standard, Penang curry. Named for the island that is Malaysian territory in the present day, this curry is typically made with beef or chicken, as pork is considered a haram (unclean) food by local Muslims, which form the majority in Southern Thailand.
Flavoring agents that give this curry its character include coriander and cumin seeds, lemongrass, and shrimp paste, in addition to the coconut milk base that is omnipresent in most Thai curries.
What's your favorite Thai dish?