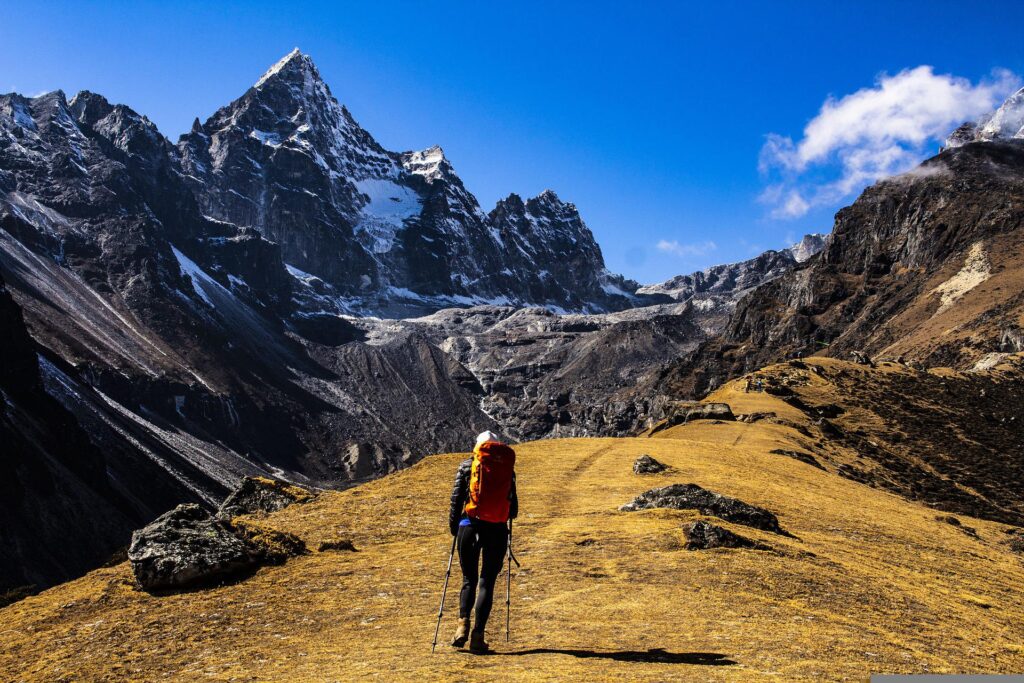 Nepal is a paradise for backpack trekkers with many wonderful trekking destinations. The awesome landscape and the world's tallest Himalayas range makes it among trekkers' favourite destinations. And among many bucket lists in Nepal, Ghorepani Poon hill Trek is highly preferred by the trekkers. This short and exciting trek in the Annapurna region has been highly preferred for its comfort and the awesome Himalayas views.
With many other exciting treks such as the Everest Base Camp trek and Annapurna Base trek in Nepal, we are suggesting to you that Ghorepani Poonhill Trek is actually better. Let us prove our point.
Why Ghorepani Poonhill Trek
1. Easy Trek in Nepal
With the Many difficult and rough mountain terrain of Nepal, tourists have started believing that trekking in Nepal is actually a very physically demanding job. While that stands true for many trekking in Nepal, the Ghorepani Poonhill trek is actually a comfortable journey in the Himalayas. Besides the fact that it takes you to the proximity of mountain ranges, this trial to Ghorepani is really easy. You can reach Poonhill with less than 5 hours of trek and enjoy the 360-degree paranormal of the mountains without much effort.
2. Great views
Poonhill 3210 metres above sea level is popular for the beautiful sunrise and sunset view. This paranormal of the mountains turning golden starting golden with the sun, early in the morning is a completely magical feeling. From the Poonhill, you can see the views of the Annapurna range, Dhaulagiri range, Fishtail, Mard, Lamjung Himal, and dozens of other peaks.
In the Spring, the thick forest of Rhododendrons looks unbelievably beautiful with colourful blooms of red, pink, and white. During the winter, all the surrounding is covered with a very thick layer of snow, making it even more magical. All the tree branches and stairs to Poonhill are covered in the beautiful snow. Even the Himalayan peaks glitter during autumn and winter.
Luxury
The long and difficult treks in Nepal are often located in a very remote region. This means you will not have even the basic facility of accommodation and food when you hike to those remote trekking regions of Nepal. Ghorepani Poonhill is a kind of luxurious trek with very good accommodation and food. There are many great guest houses and you can get a large number of options for accommodation.
Can do done throughout the year
Many trekking destinations of Nepal can only be completed during the few months of autumn and spring. Trekking in the higher regions in summer and winter is a difficult task. However, this low altitude trek to the mountain can be done throughout the year.
The different seasons represent a different vibe. Spring can be called the best time for Punil Goripani Drake if you aim to you do within the colourful wildflowers of the temperate region so stop if your aim is to dolls yourself in the awesome use of the Himalayas autumn and winter can be the best time first up by almost all other tricks in the mountains that close during winter, Ghorepani Poonhill trek route looks even more magical. Similarly, most trekking routes of Nepal are closed during monsoon due to slippery trails, but this short trek can even be completed during the rainfall. And the views are still clear after the raindrops. So it doesn't matter when you plan on travelling to Nepal, Ghorepani Poonhill always awaits to mesmerise you.
How long is Ghorepani Poonhill long?
Himalaya Masters standard Ghorepani Poonhill trek from Kathmandu is 6 days. If you join the trek from Pokhara, it's only 4 days of the journey. You can extend the trek by adding exciting villages such as Tikhedhunga, Ghandruk, etc along this route. Ghorepani Poonhill trek route is also used by travellers to Annapurna base camp, thus making it very vibrant and happening.
Ghorepani Poonhill trek cost
Ghorepani Poonhill trek cost about $320 for the all-inclusive travel package by Himalayan Masters. Ghorepani Poonhill Trek can be called Nepal's cheapest trek route due to the high competition for accommodation. Since all transportation is via road, there's no internal flight included. Also being popular among the local/internal tourist, this is a quite affordable trek route. Thus, Ghorepani Poonhill makes a perfect backpacking destination in Nepal.
Ghorepani Poonhill trek difficulty
This is amongst the easiest treks in Nepal that can easily be completed by any newbie trekkers. You need to have experience, no previous experience of high altitude treks, and no preparation. Just pack up your bag and leave for Ghorepani Poonhill Trek to feel completely rejuvenated.
The distance of Ghorepani Poonhill Trek is about 40kms round walk. In the 3 days treks, you shall only be walking for 4
Final words
Himalayan master is a popular travel agency in Nepal with more than a decade of experience in trekking in the Poonhill Ghorepani region. Thus, we are happy to assist you to plan your trip to Nepal and make the most wonderful memories of your life. Moreover, can just email us for inquiries as well.