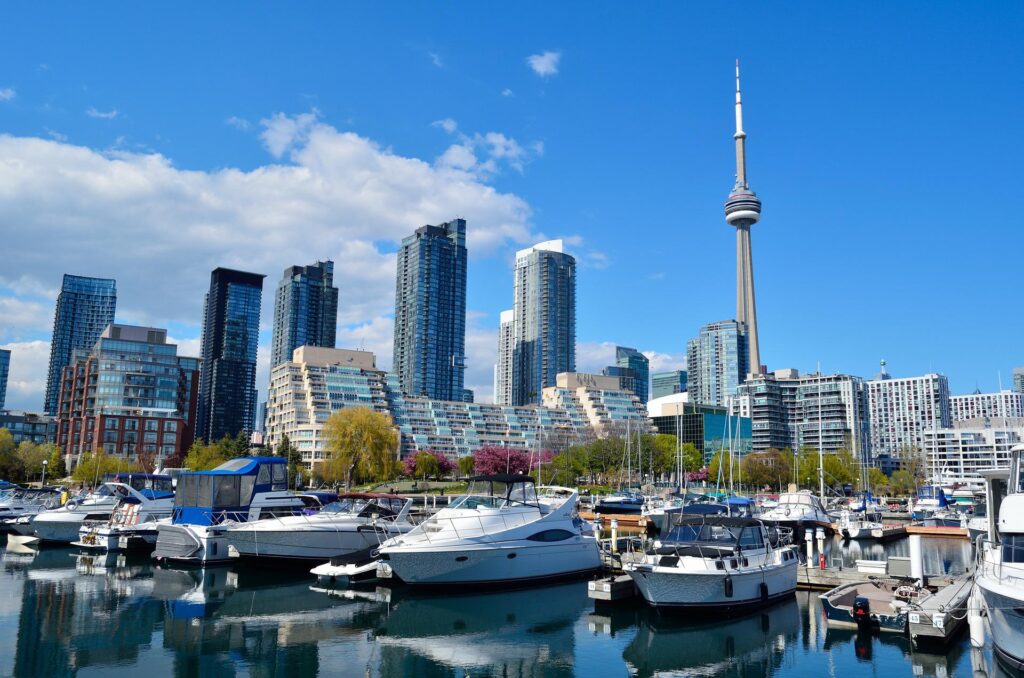 Traveling within Canada is one of the best things that tourists can do given that there are so many amazing places that are worth visiting. Not only does this apply to International Travelers, traveling locally even for Canadians can be such a great experience given that there are a lot of hidden spots that not tourists are aware of. 
Actually, one of the best things about traveling is getting to know some of the secret spots that only locals know about. And whether you have a friend or an acquaintance in the place that you were visiting, make sure that you always get some tips on all things to do that regular tourists are aware of.
One of the most popular spots in Canada is Toronto, Ontario. There is so much that this city has to offer, from the beautiful natural scenarios to the quality of life and even the wonderful neighborhoods that are located in this place. The best way to get to know a city is by visiting the hidden gems that are most commonly known by the locals. 
While there are a lot of tourist attractions that are usually visited all year long by outsiders, there are tons of spots that tourists aren't still aware of. This is actually one of the most exciting parts about traveling and visiting somewhere new, the fact that tourists can always find even the smallest hidden gems that allow them to know better the destination that they are visiting.
Here are 6 things that most tourists in Toronto aren't aware of.
1. Visit The Cherry Blossoms At High Park
One of Toronto's gems is the Cherry blossoms at High Park. While these only come out during the spring, it is more known to locals than to tourists. For this same reason, if you are planning a trip to Toronto, make sure you choose the dates where these beautiful flowers are blossoming. You don't want to miss the experience of the beautiful scenery that these trees create.
2. Shopping for Cannabis in Retail Stores
Something most tourists are pleased to discover is that cannabis products are legal. You can buy marijuana or different types of CBD oil and other products over the counter at local stores through the city. Of course you can order online nationwide but since Toronto is the largest city in Canada, it has quite the collection of retail stores to shop at for some high quality products at competitive prices. Check out the many CBD options in Toronto today.
3. Beyond Kensington Market Toronto Food Tour
Tourists are usually excited about the local Cuisine. Not only do they want to know all the monuments and historic landmarks of a place, everybody wants to try out different restaurants and a variety of foods in order to enrich their experience traveling to this place. One of the things that most tourists are interested in is the fact that they can actually take a food tour around Toronto.
One of the most famous Food Tours here is the Beyond Kensington Market which allows people from all over the place to experience different dishes from different shops in the Kensington Market. There is absolutely no better way to discover and get to know a city than doing it through their food. If you are a passionate lover of culinary art, you definitely want to take a tour to try out and experience Toronto food like no other.
4. Trinity Bellwoods Park
A lot of tourists are so busy visiting various monuments and famous landmarks around town that they don't always take the time to fully relax and enjoy the city the way locals do. One of the places that tourists aren't really aware of is Trinity Bellwoods Park. This place is perfect to relax, enjoy a day gazing at nature, and even prepare a small picnic to bring along here.
5. Crazy Doll House
A spot usually known by the locals, this place is very famous for having a lawn decorated with creepy dolls all around it. Now, you can also find it as the Tchotchke House, this place is spooky and definitely worth visiting if you are looking to see something different around town.
6. Street Art
You don't necessarily need to visit a gallery or a museum in order to experience the city's public art, it is actually everywhere. Make sure you pay attention to the streets in Toronto in order to admire the local art that some artists have painted around town. You can also visit Graffiti Alley, which is a place full of street art for everyone to admire.