In a time where you can be anywhere in the world in 24 hours or less, there aren't many places people haven't at least heard mentioned. Well yea, sure, there are plenty, but what about places right smack in the middle of Europe or North America? Not so much. Here are 4 places in the world that you'll probably go, "really?" to at least one or two of them. Enjoy!
1. Saint-Pierre and Miquelon
Did you know there's a little piece of France located just 25 miles off the coast of Labrador, Canada? Well, guess what, there is! And we're not just talking French heritage like Quebec, we're talking full blown France. Saint-Pierre and Miquelon is a small group of islands and the last overseas territory of "New France" which was first settled by Europeans in the early 1600s. Saint-Pierre and Miquelon use the Euro as their currency (as well as US and Canadian dollars) and any citizen of the European Union can stay in Saint-Pierre and Miquelon visa-free for an unlimited period of time!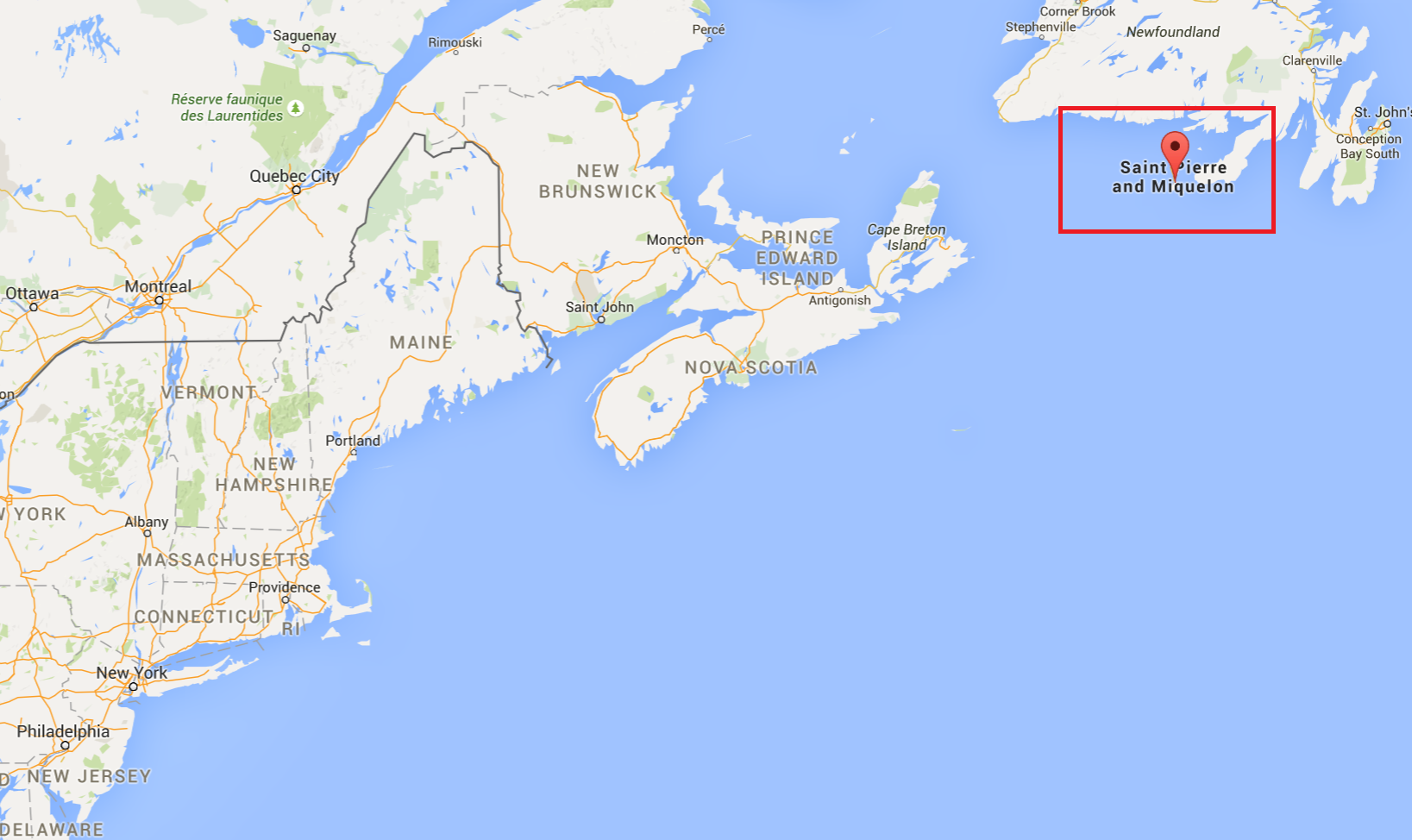 The main town is on the smaller island of Saint-Pierre and boasts a population of just 5,500 which is mostly made up of people from Basque, Breton, Normand, and Acadian backgrounds.

2. Kaliningrad, Russia
This  one might be more of a shock for those living in continental Europe, but did you know there is a Russian enclave right in the middle of the European continent without any contiguous borders with the motherland? Well, there is, and it's known as the Kaliningrad Oblast and it has Poland and Lithuania peeing their pants, a lot, as of recently.
The heavily fortified region has a population of almost a million people and borders the Baltic Sea, Poland and Lithuania. It was basically destroyed in WWII and when the Russians took over in 1945, most of the German people who were living there fled. Kaliningrad is currently booming compared to the rest of Russia due to its geographic location and easier access to the EU markets for both its goods and people.
If you'd like to visit, they have a special visa that can be obtained for members of the Schengen Area and Japan that's good for 72 hours and much easier to secure than a full-on Russian visa which is also an option.
3. Ceuta, Spain
Ceuta is an autonomous city of Spain, but it's not located in continental Europe nor is it an island. Ceuta is actually in North Africa and completely surrounded by Morocco.
Ceuta was ruled by everyone from the Romans to the Berbers, but as of 1640 AD, Ceuta became a part of Spain.  The tiny 20 km peninsula has a population of 78,000 which is a melange of Christians, Jews, Muslims and even Hindus from various backgrounds including African and Spanish.  The city center is very well maintained and boasts many cafes, bars and feels much more like Spain than Morocco.
 4. Melilla, Spain
Melilla is the only other remaining Spanish colony from the Spanish-African empire.  Like Ceuta, it is located in North Africa and is just a  few hundred miles west. It only occupies an area of 12.5 sq km.

Melilla is a mix of many different peoples and religions but there is a larger Berber and African presence than is present in Ceuta, creating a truly European/African feel not experienced anywhere else in the world.