I've traveled a good amount over the past few years, with the majority of trips to off-the-beaten path places (who the hell goes to Bulgaria?). While I've still managed to hit some of the heavy hitters like London and Rome, I had yet to visit the baguette eating, beret wearing capital of France.
The reason I never visited was I always figured that I'd end up there sooner than later, and probably best when I have enough money to enjoy it beyond convenience store wine and straw filled hostel mattresses in a hood neighborhood.
Well my friends, that time came last week. I found a decently priced direct flight from the MIA to Paris-Orly airport so I booked it, and 3 weeks later I was on the plane. I flew Corsair, which I very quickly found out once boarding my first jumbo jet was that it's a budget airline.
The seats were packed in tighter than a chicken bus in Panama and of course I got stuck next to two, 5 year old twin unaccompanied minors. I was those little bastards dad for the next 8 hours as I was forced to escort them to the bathroom, open all of their food and serve as a head rest as the one next to me finally passed out from squirming exhaustion.
When I finally arrived, I was met by my Bulgar-Franco friend Teo (she's from everywhere) at the airport and we managed to find our way into the center of town where I had booked an apt for my 6 night stay for 500 dollars (the hotels are ridiculously expensive)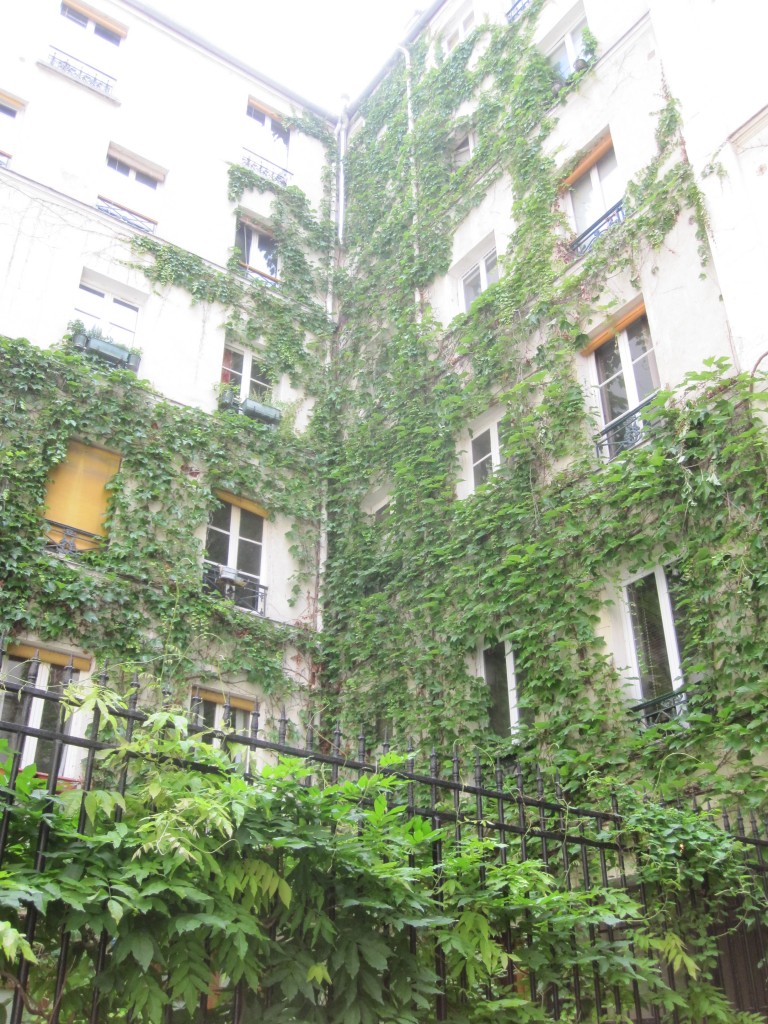 The apartment (or flat for you euros) was in the 10th arrondissement (district) which was pretty "central", but if you know anything about big old European cities, you know that there are multiple centers as surrounding villages were swallowed up and claimed by the city proper.
Paris is a pretty cool city. It felt a lot more gritty than I had thought it would which I liked. Yea some parts looked like something out of an oil painting at your dentist's office, but most had graffiti, people from all over the world and crazy homeless people. I looped Kanye's Nig** in Paris repeatedly as I strolled around acting harder than I am.
Paris is big. It spans in every direction and is dense the whole way out. The metro system is great though and comes every few minutes.  Just don't get stuck out on a Friday night in between midnight and 530 AM as it's virtually impossible to get a cab as the metro closes.
Of course I visited the main sites like the Eiffel tower and the Louvre, but I didn't go up or in either.  I hate lines and I'm pretty sure the Mona Lisa is bullshit, so maybe when I'm 50, I'll head back and take them all in. I did visit the  Centre Pompidou which is a very impressive modern building and collection of contemporary art.  I'd recommend it (it's free if you're a student under 26).
So beyond a lot of wandering around and eating at grossly overpriced restaurants, I had the pleasure of going on tour operated by Le Vrai Paris (the owner Guillaume is a friend of Teo). He operates a variety of cool tours including foodie tours, car tours (what we did in a vintage little French toy car), etc.  He also took us to one of the last trucker restaurants in the center of the city (there aren't trucks anymore) and we had some epic sized dishes that were pretty legit.

I could ramble on about more stuff I saw, but just check out my photos, it's easier 😉