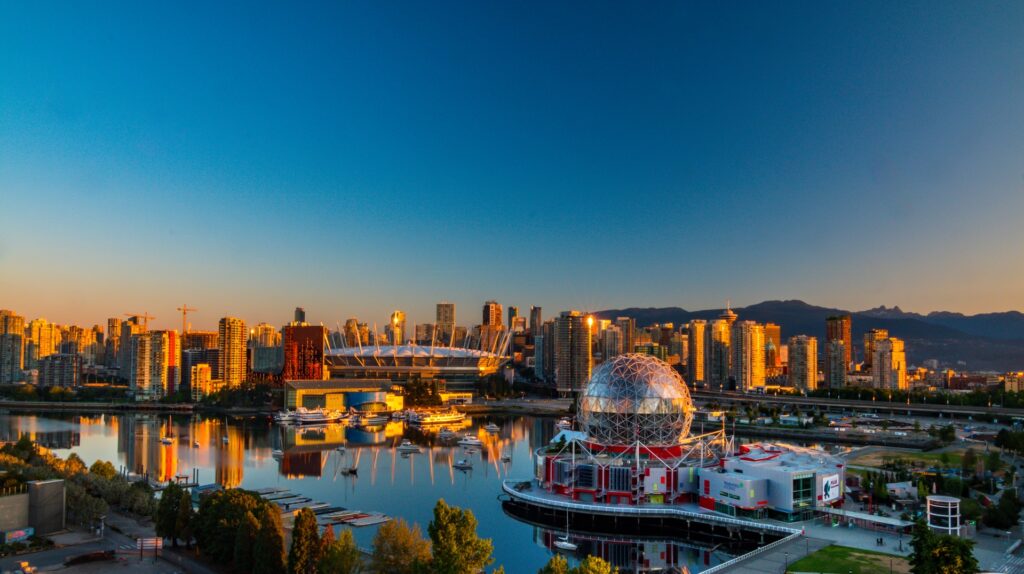 One of the best cities in Canada is Vancouver. Famous for its amazing weather, stunning nature, delicious cuisine, and a mixture of restaurants, as well as it is a fun and entertaining town. While it is always such an adventure to do the typical touristic activities when traveling, you can also enjoy a completely different adventure by experiencing Vancouver like a local. While Canada is famous for having tons of international travelers and tourism all year long, getting to know the cities like a local, can also be a fun and entertaining activity.
The main point here is to either follow a guide made by locals or meet someone there that can send you the best recommendations of things to do. If you are already planning your trip to Vancouver, make sure you take some time to experience it like a local.
If you didn't already know, Vancouver is the cannabis capital of Canada. Since cannabis products are legalized nationwide, its one of the best cities to shop for all cannabis products.. There is a large number of locally run retail stores and dispensaries where you can buy CBD oil and marijuana over the counter in the downtown core and surrounding areas.
The typical touristic activities can also be fun and enjoyable, but they are probably going to be always crowded as these spots are known by all travelers. Whereas if you decide to experience a place like a local, you might encounter some hidden gems and some places that are amazing but aren't quite known by the public.
Are you ready to experience Vancouver like a local? Here are some things that you can't miss:
1. Capilano Suspension Bridge
If you are looking for local outdoor activity, visiting the Capilano Suspension Bridge might be the ideal activity for you. Some people often want to find activities away from the busy city life in Vancouver. Fortunately, locals know the ideal getaway outdoor spots around here. The Capilano Suspension Bridge is by far one of the most stunning places you will ever visit. It is open during summer and winter and it has a beautiful view of the forest. Keep in mind that you need a ticket in order to visit the bridge, so a small hack that all locals do is buy it online to avoid lines when getting there.
2. Eat Like a Local
If you want to experience Vancouver like a true local there are some places that you simply can't miss. Vancouver has always been very famous for its rich culinary variety. Not only does it offer local food, but there is a mixture of international restaurants around town that locals adore visiting. Here is a small list of some of the places that you have to visit.
Cafe La Forte

Marutama Ramen

Nemesis

Beta5 Chocolates

HK BBQ Master

Banh Mi Saigon

Miku

Bun Cha Ca Hoang Yen
3. Gastown
Nothing quite beats the feeling of visiting a local neighborhood. Not only do you get to experience Vancouver like it really is, but there are some places that you really can't miss. One of the people's favorite neighborhoods is Gastown given that it is such a different and fun way to experience Vancouver in the same way that locals do. Gastown is considered a very charming spot and also quite historical because of its Victorian architecture. This place will captivate you, as there are tons of things to do and different places to visit.
4. Grouse Grind Hike
If you are looking for another local adventure, visiting Grouse Grind is the absolute ideal place. Also referred to as Grouse Mountain, this place has one of the most stunning views in all of Vancouver. In this outdoor adventure, people have to hike to the peak of the Grouse Mountain, which is an hour and a half climb in order to get to experience one of the most beautiful views of the town.
5. Chinatown
Another local neighborhood that you must visit is Chinatown. Famous for its architecture, but also because there are tons of delicious restaurants and cute shops to visit. In addition, you will be able to find some architectural pieces that are quite historical, and they have been beautifully preserved by the people around the town.