Getting acquainted with the top things to know about visiting in Antioquia will not only make you smarter and more in-the-know, but also prepare you for your trip to this beautiful area in Colombia. Located in the Andino region of Colombia, Antioquia is known for its coffee industry. But tourism, too, is also an important economy in the department. The region was quite notorious 20 years ago as being the homeland of Pablo Escobar, but since then, it has cleaned up tremendously and is now one of the most visited places in all of Colombia, notably the city of Medellin.
Here are some of the top things to know about visiting in Antioquia:
The First metro system is in Antioquia, in Medellin to be exact. The Metro de Medellin is an urban train that crosses the Metropolitan area of Medellin from the North to the South and the Center to the West. While it was created in May of 1979, the Metro de Medellin has a history going back to the turn of the 21st century, with its predecessor, the Tranvia or Street Car.
Explore the beautiful landscapes. Medellin is deep in a valley, but if you rent a car, you can explore the neighbouring towns and sights in the mountains. The area around Medellin is very safe and there a wealth of country restaurants and shops dotting the well-maintained road to enjoy. Just make sure to pick up some car excess insurance in case of any incidents.
Please your senses in Jardin. This beautiful town just south of Medellin is chock full of countryside activities for the nature lover. Plus, it's known for its delectable rainbow trout and rich coffee.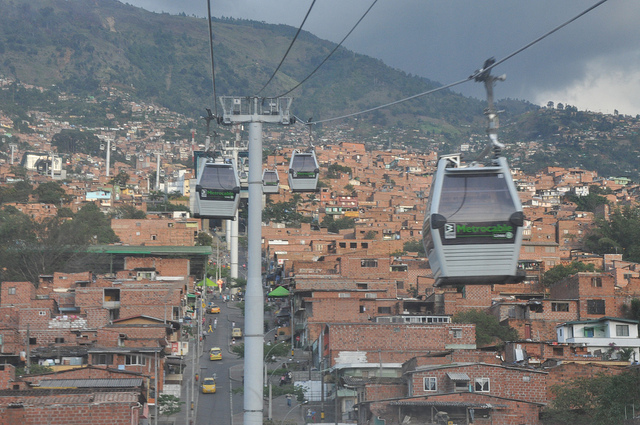 Cable cars. One of the top things to know about visiting Antioquia is that cable cars are pretty popular here as a mode of transportation and as a tourist attraction. Since Antioquia is mountainous, cable cars offer the convenience of travelling to the countryside and in addition, allow you to see the breath-taking mountain landscapes of the department.
Don't miss Parque Arvi, which you can reach by cable car from the city center. It only takes about 20 minutes to reach from Medellin, but it offers a more alpine climate that is delightfully refreshing, even though Medellin is already known as "the city of eternal springtime".
Stay safe. Sure, Antioquia may sound like an off-the-beaten-track tourist destination in Colombia, but Medellin is quite cosmopolitan and urban, and with urbanity comes normal city risks. Don't wander around downtown at night and don't be flashy with your expensive watch and cell phone.