For as long as there has been alcohol, there has been a global search for the perfect cure to that pesky hangover, something to take the pain away, to re-hydrate the body and to knock us back into shape after a great night out. Many claim to have found the perfect cure, and for the most part, it's found in food. On that brutal morning after, when our bodies are screaming out for sweet sustenance, good or bad, each country has their own slant on exactly which food is the one to cure the damage done.  Let's take a look at how these 10 countries look to get themselves back on the straight and narrow. Here are some of the most popular hangover foods from around the world!
Mexico
Mexico really knows how to have a good time, and whether the hangover is as a result of too much tequila, mezcal, or beer, Mexicans know just which foods to go for in order to revive themselves. Chilaquiles are a common option here and consist of tortilla chips bathed in spicy salsa, a dollop of sour cream on top, some white cheese and usually an egg, beef or chicken. This is a dish which provides protein, carbs and some good old chili to sweat it all out. Other options include barbacoa, which is slow cooked mutton, pozole, a filling stew packed with goodness, and pancita, which is cow stomach in a hot soup. Mexicans are also very keen to hit the seafood restaurant as well for some aguaschiles (raw shrimp in a ceviche-esque citrus sauce), caldo de camaron (warm shrimp broth in a shot glass), or the ever-sexy, tuna tostada.
USA
The USA has a range of go-to meals depending on where you are, but there is one common theme running through these options, and that is plenty of grease. If you're up early for breakfast then pancakes with eggs, bacon, and plenty of maple syrup will give you a much needed sugar kick to get you through the day, washed down with a strong cup of Joe for your afterburners.
Whether it's a gooey grilled cheese sandwich to comfort the soul, a double-stacked cheeseburger with bacon and fried onion rings or a Philly Cheese steak to get you back on your feet,  Americans usually go straight for dishes which are meaty and greasy to cure their morning-after blues.
Another option they have here is the Prairie Oyster, reminiscent of a Bloody Mary. The Prairie Oyster is the ultimate hangover cocktail which is made using tea, raw egg, Worcestershire sauce, salt, pepper and Tabasco –  if you can make it through this, you'll have a spring back in your step in no time.
England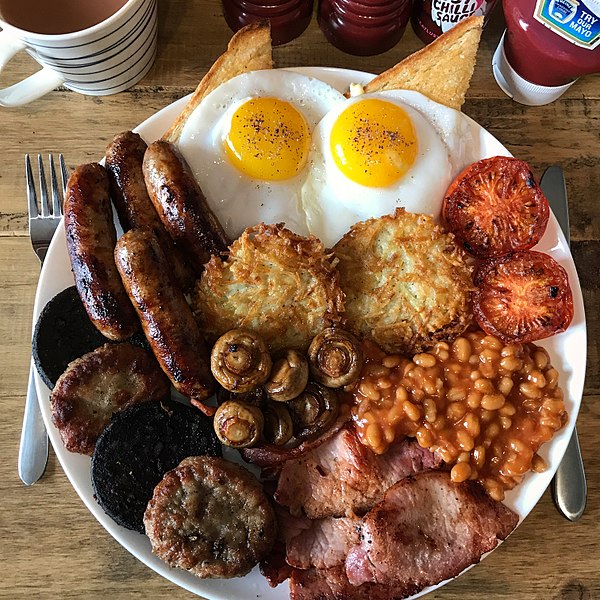 England is very much a nation of drinkers and their favorite meal after a heavy night out is the classic Full-English breakfast. While some items can be omitted, generally this will consist of sausage, bacon, fried eggs, tomatoes, fried bread, mushrooms, hash browns, toast and beans. Health experts may not agree, but any Englishman will tell you that this is the greasy paradise that they need after a wild night.
France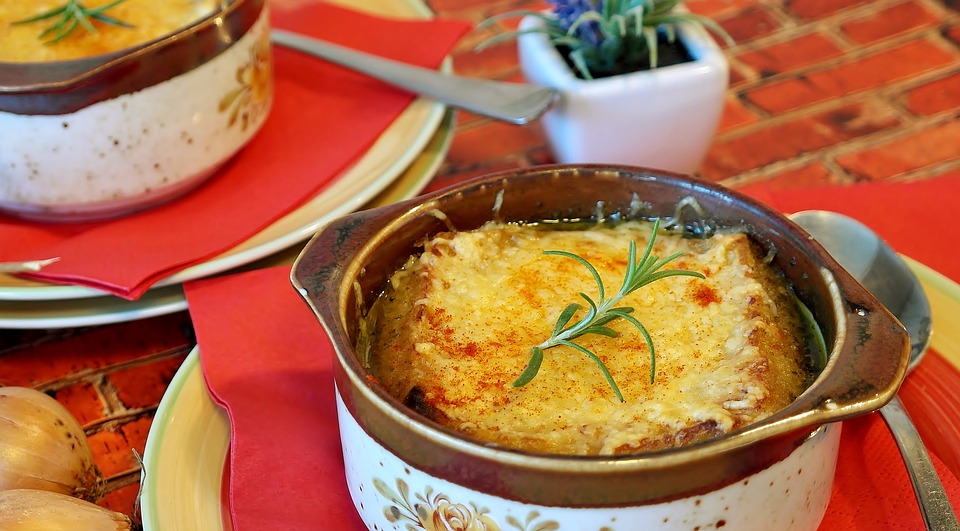 The nation that has brought us delectable beers, fine wine and Champagne is no stranger to a hangover and they firmly believe in the curing properties of Onion Soup. This complete meal in a bowl is packed with vitamins and nutrients from onions and other vegetables used to make the stock, and with lashings of gruyere cheese and a chunk of farmhouse bread, it's the Frenchman's choice to get them back up on their feet after a saucy one.
Germany
Given the amount of consumption of beer in Germany, it makes perfect sense that they would also have a remedy for those suffering the morning after. Katerfrühstück is not a meal which is going to excite the taste buds, but the Germans swear by it. The dish consists of pickled herring, gherkins and onions, served on a soft piece of white bread – tough to get through, but more than worthwhile if you do.
Netherlands
The Dutch, pragmatic as ever, take a slightly different approach to fixing their hangover, which starts on the evening itself. Rather than reacting to the damage that they have caused, the Dutch prefer to get on the front foot and Uitsmijter is a very popular option for a late night drunken snack and a pre-preemptive strike against the hangover. This is a sandwich made with ham and a friend egg, with optional tomatoes, served with rye bread. Instead of a pint of water and 2 Advil before bed, this is how the Dutch roll.
Japan
Shijimi clams are the dish of choice for Japanese who have overdone the sake or the Asahi the night before, and they enjoy them with a tasty miso soup. In typical Japanese fashion, there is a functional reason behind these clams which contain ornithine, an amino acid which helps to clear toxins out of the liver. Shijimi Miso Soup is a hearty and comforting meal which will cure the body inside and out.
Thailand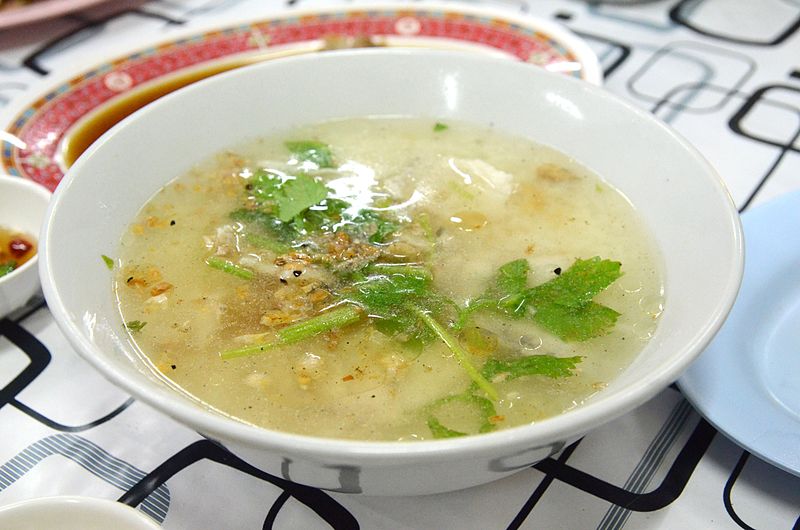 If you've been living in over in Thailand and you are feeling the effects of your festivities the day after then seek out some Khao Tom to restore your body and mind. This is a Thai rice soup which is served with chicken, livers and an egg. The soup has a touch of spice which will help you to sweat out the alcohol and it is packed with protein to help your body to recover. To give you an extra boost in the morning, grab a Thai iced coffee to enjoy with your meal.
Brazil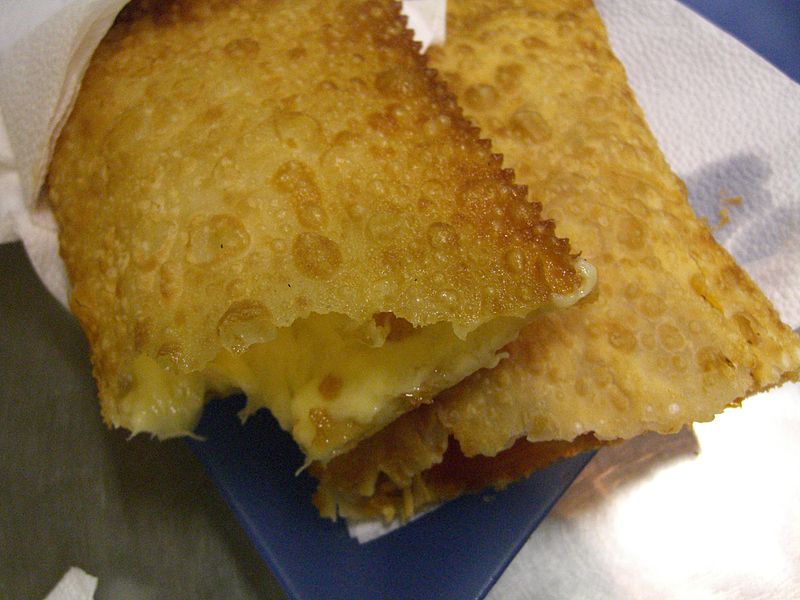 Brazil swears by many a hangover cure but the one which seems to be the most ubiquitous is the 'pastel'. The humble pastel may seem unassuming at first, a small pastry filled with meat or cheese which is deep fried, nothing special right? These little bundles of joy however have a secret ingredient Cachaça, a liquor which is made using fermented sugar. Warm and comforting, tasty, greasy and with a little bit of hair of the dog included, this is the perfect cure for overdoing it on the caipirinhas.
Russia
Given the quantity of vodka that is consumed in Russia, you'd be surprised that anyone even stops long enough to get a hangover, but when they do, Rassol is the answer. Rassol is actually a juice which is made using pickled sauerkraut and it is chock-full of healing properties which will replenish electrolytes and help to re-hydrate the body. There is a soup which they make from the Rassol called Rassolnik, which is made by adding beef, herbs and some barley, to give the soup a heartier consistency to help cure your hangover woes.