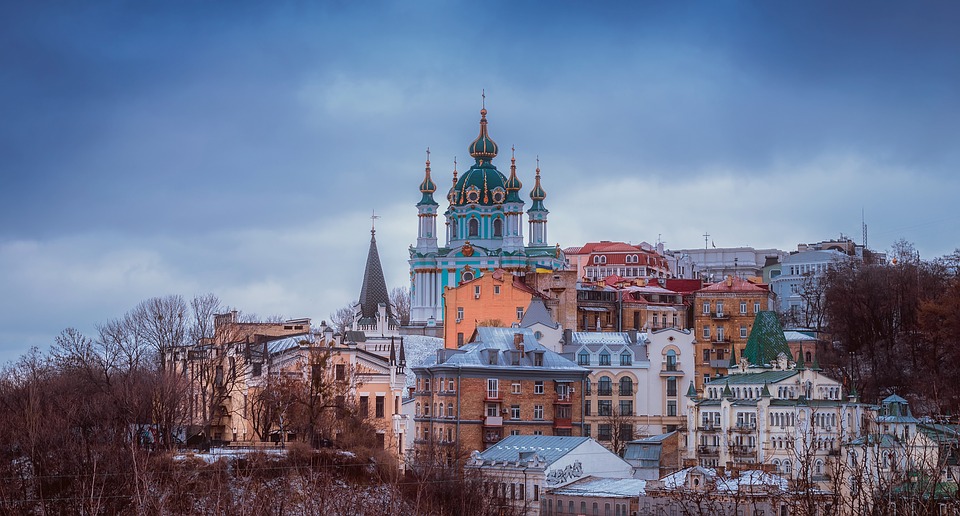 Ukraine is not normally at the top of most people's to do list and this is exactly why it is such a fantastic country to visit. Most of Europe is now overrun with tourism but Ukraine remains a vast, undiscovered gem with so much to offer.
It is Europe's largest country (if you discount Russia) but it only attracts around 10 million visitors a year. France draws around 90 million in comparison.
Aside from being vast it is also incredibly diverse. There are a number of culturally-rich, lively cities as well as beautiful beaches, breathtaking mountains, and a rich culture.
Fortunately, it is a simple country to visit. Tourists from many countries can enter visa-free and other visitors can quickly apply online for a Ukraine e-Visa.
Lively, fascinating cities
In total there are seven UNESCO world heritage sites in Ukraine. Lviv is seen as the country's cultural capital and it is renowned for its stunning churches, interesting museums, and exciting restaurants, bars, and clubs. Its main attraction is its picturesque, UNESCO-protected old town.
Chernivtsi is situated in western Ukraine and is known as 'Little Vienna' for its Austro-Hungarian architecture and heritage, the unique, otherworldly Chernivtsi University Building is one of the highlights.
The port city of Odessa in the south is known for its beaches, nightlife, and 19th century architecture. It was famously also where the Soviet masterpiece Battleship Potemkin was filmed.
Ukraine's capital city, Kiev is one of eastern Europe's major cities and it is characterized by its unique mixture of European and Soviet architecture. It has two UNESCO sites, the St. Sophia Cathedral and Pechersk Lavra (Monastery of the Caves).
Outdoor adventure
The range of landscapes and its sheer size mean that Ukraine is full of opportunities for those who enjoy outdoor activities. For those who love adventure it is the ideal destination.
The Carpathian Mountains are jaw-dropping and are particularly popular for hiking and mountain biking. There offer spectacular views and visitors can see spectacular lakes, waterfalls, forested hills, and rivers.
The Danube Delta is the second-largest river delta in Europe. It is a labyrinth of land and water and is well-known for its incredible range of birdlife. There are 312 species and there are other rare animal species such as the monk seal and the European mink.
For skiers and snowboarders, the Drahobrat resort is situated 4,300 feet above sea level and it offers perfect conditions year-round. It is particularly good for advanced skiers and boarders as there is ample off-piste terrain.
Living History
Ukraine's history is fascinating. After the Ukrainian-Soviet War (1917-21) the Bolsheviks gained control of the country. It was not until 1991, when the USSR collapsed, that Ukraine became independent.
In its brief period as a nation, it has already managed two revolutions and an invasion so its history is very much ongoing. It also began way before the 20th century.
The diversity and richness of its history can be seen in the striking contrasts between its architectural styles, which include Gothic, Soviet, Austro-Hungarian, and Renaissance.
Ukrainian cuisine
Ukrainian food is both hearty and delicious. Typical ingredients include pork, cabbage, beetroot, and a range other vegetables and fish.Traditional dishes include borshch (a beetroot soup with ranging ingredients) and varenyky (dumplings filled with meat, vegetables, or soup) though there are countless others.
For a starter you can enjoy various types of smoked meats, salo (cured fat), or various types of pastries and salads. Traditional desserts include pampushky (similar to doughnuts), Kutia (made from poppy seeds, wheat berries, honey, and sugar), and various types of torte (cake). There are fantastic restaurants in every town and city.
Sun, sea, and sand
The summer months in Ukraine are perfect for sunseekers. The temperatures in the southern regions rise to above 30°C and the water in the Black Sea and Avov Sea is perfect for swimming and bathing.
Ukraine has a large number of beaches of differing varieties, whether it be sandy, pebbled, lively, or quiet. The beaches in Crimea are famed for their beauty but you can also find some fantastic spots in cities such as Odessa (Arcadia beach in particular), and Berdyansk.