The most heavily marketed beach destination in The Philippines by both the media and the tourism board is the infamous, Boracay Island. Travel & Leisure even voted it the second-best island destination in the world after another Philippine island, Palawan.
I've been to the Philippines three times, and every time, I've made an excuse to not visit Boracay. "it's too expensive", "it's too commercial", "it's going to be like Ibiza", etc. Well, after being in Manila for a month, I wanted to get away to try and do something new, and Boracay had my eye.
I have wanted to learn how to do kite surfing (also known as kite boarding) for a while now, and I saw online that Boracay was a world-class destination for the sport, so the decision was easily made.
There are two ways to fly to Boracay. The first option is to land at Kalibo International Airport which is on Panay, a neighboring island (Kalibo is a tiny town). Kalibo weirdly has a large enough runway to land commercial aircraft and there are direct flights from Manila, Cebu, Korea, China, etc. The only problem is that it's about 1.5 hours by van to Caticlan port, which is about a 15 minute ferry ride to tiny Boracay Island.  Flights are very cheap to Kalibo, and I got a one way flight for $35 from Manila four days before flying.
The other option is to fly to Caticlan Airport which is a 10 minute walk from the ferry port. The problem is that there is a short runaway so only prop planes can land there. That and the prices are about 4 times more than to Kalibo. They are often delayed leaving as well, but the airport has recently upgraded its terminal and they're almost done extending the runway.
All in all, the process is pretty easy to reach Boracay. But, my first impressions after stepping off the ferry onto the island was, "this is just as ramshackle as any other place in the Philippines". My perception didn't change as I hailed a trike and clacked up the main road which runs down the center of the island.
After about a 10 minute ride, I arrived at my hotel, Agos Rooms + Beds literally in the epicenter of the island, right off the main road in Station 2 (of 3) in between the famed White Beach and extreme sports haven, Bulabog Beach (where I planned to spend most of my time).
At first glance, I was scared the hotel was going to be noisy with screaming motorbikes revving incessantly as they whizzed past. But, thank the lord, sweet baby Jesus, Agos was located up a flight of manageable stairs and sheltered from the noise below by the brave street-facing buildings. I was instantly relaxed upon reaching the verdant landscaping surrounding the beautiful hotel.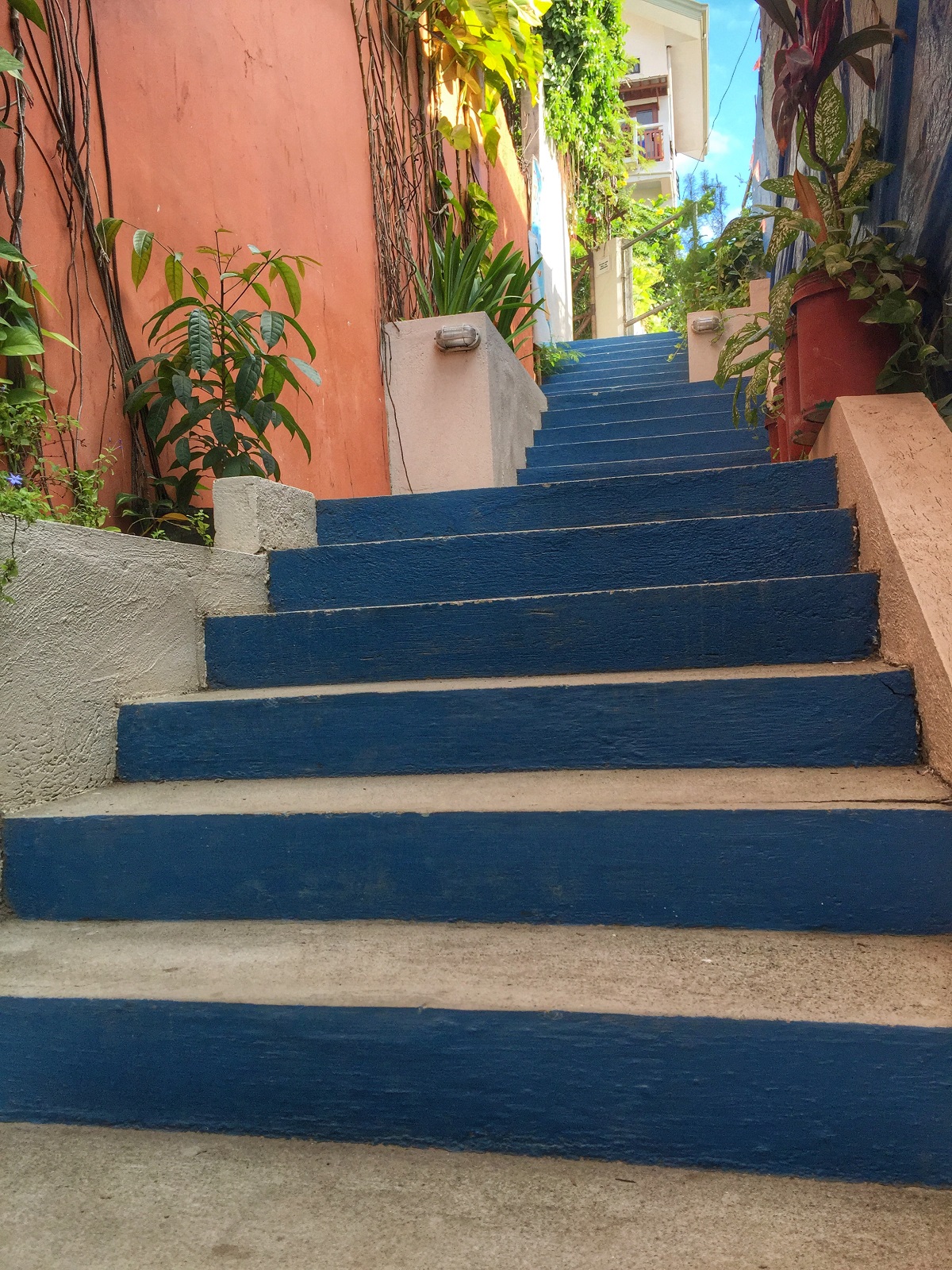 I was greeted with a cool towel and the famed, smiling Filipino faces of the top-notch staff, who throughout my stay, continued to impress with their attention-to-detail, friendly demeanor and good advice.
I stayed in a deluxe room on the 2nd floor which was very well-appointed, large, and comfortable. The hotel is barely a year old, so the beds are new and the interior furniture and appliances seemed unused. I appreciated the premium cable as there were movie channels and lots of news options which I flipped through a couple of the nights I was there when I didn't feel like going out. Wi-Fi was a bit of an issue, but the owner is in the process of stabilizing and beefing up the connection. so by the time you read this, it will probably be sorted out.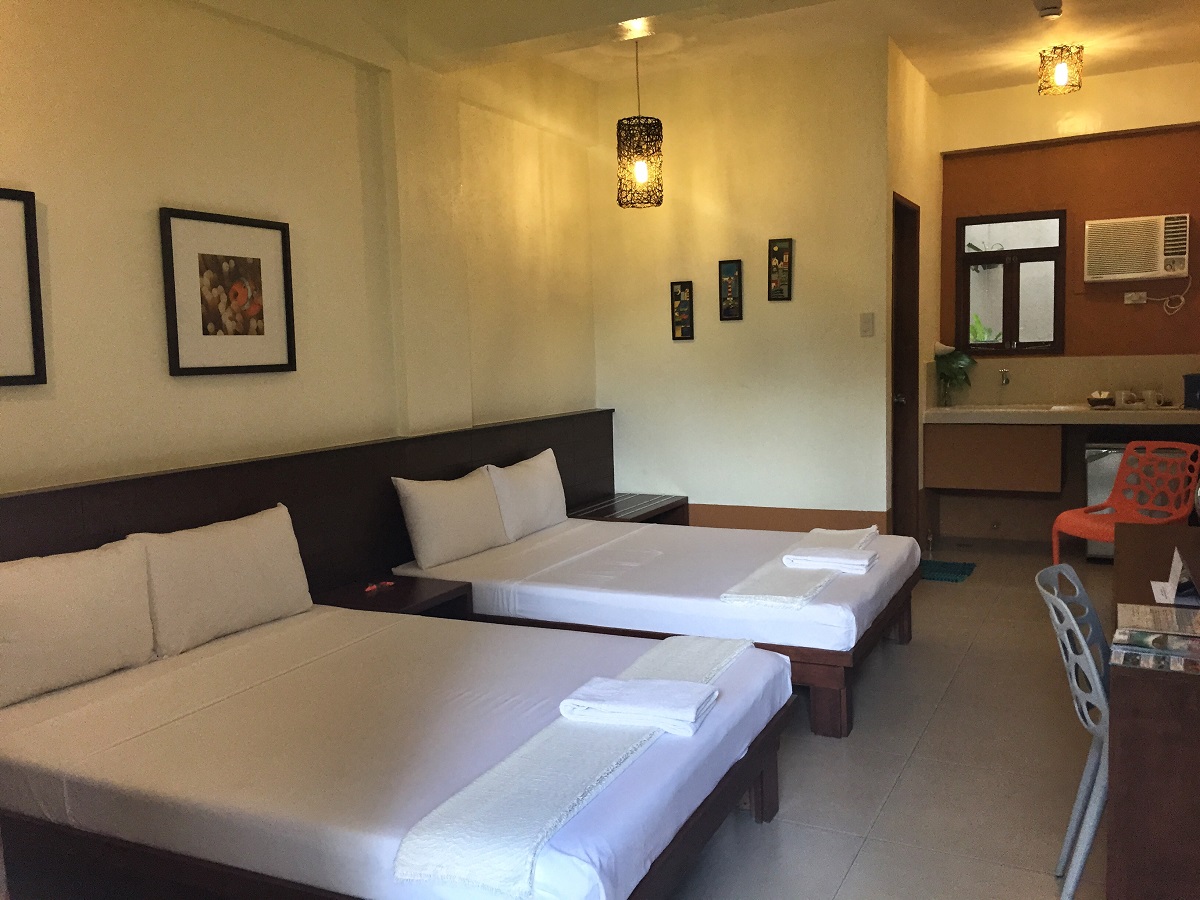 I loved the bathroom. The hot water worked well and there was a little outdoor space behind the shower where you could hang wet clothes. It also gave the feeling of an outdoor, tropical shower, even though it was screened in on top so there were won't be any mosquitoes dive bombing your butt.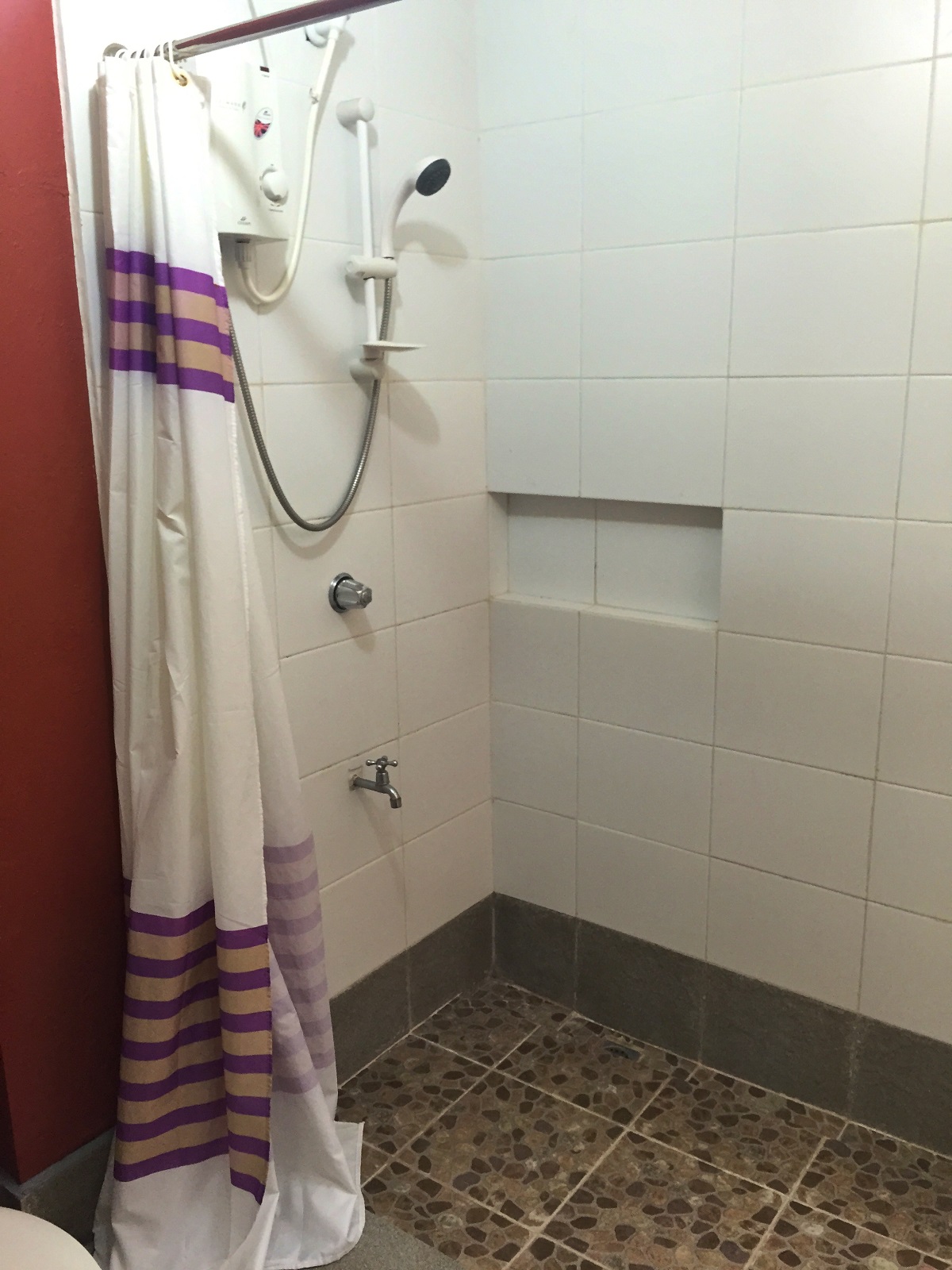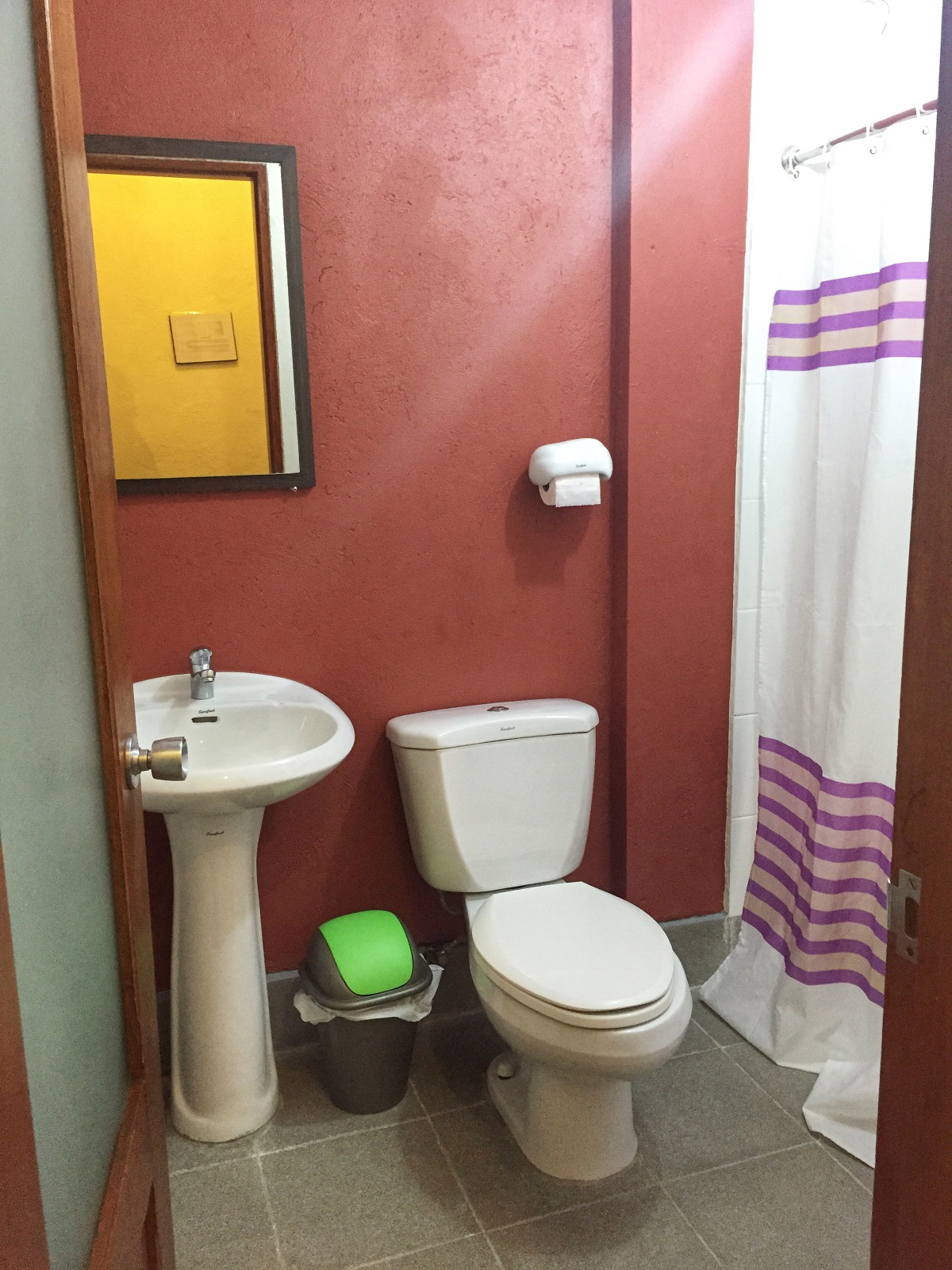 I especially enjoyed the table outside of my room that I could chill at and do some work while enjoying the sea breezes that gently cross the island.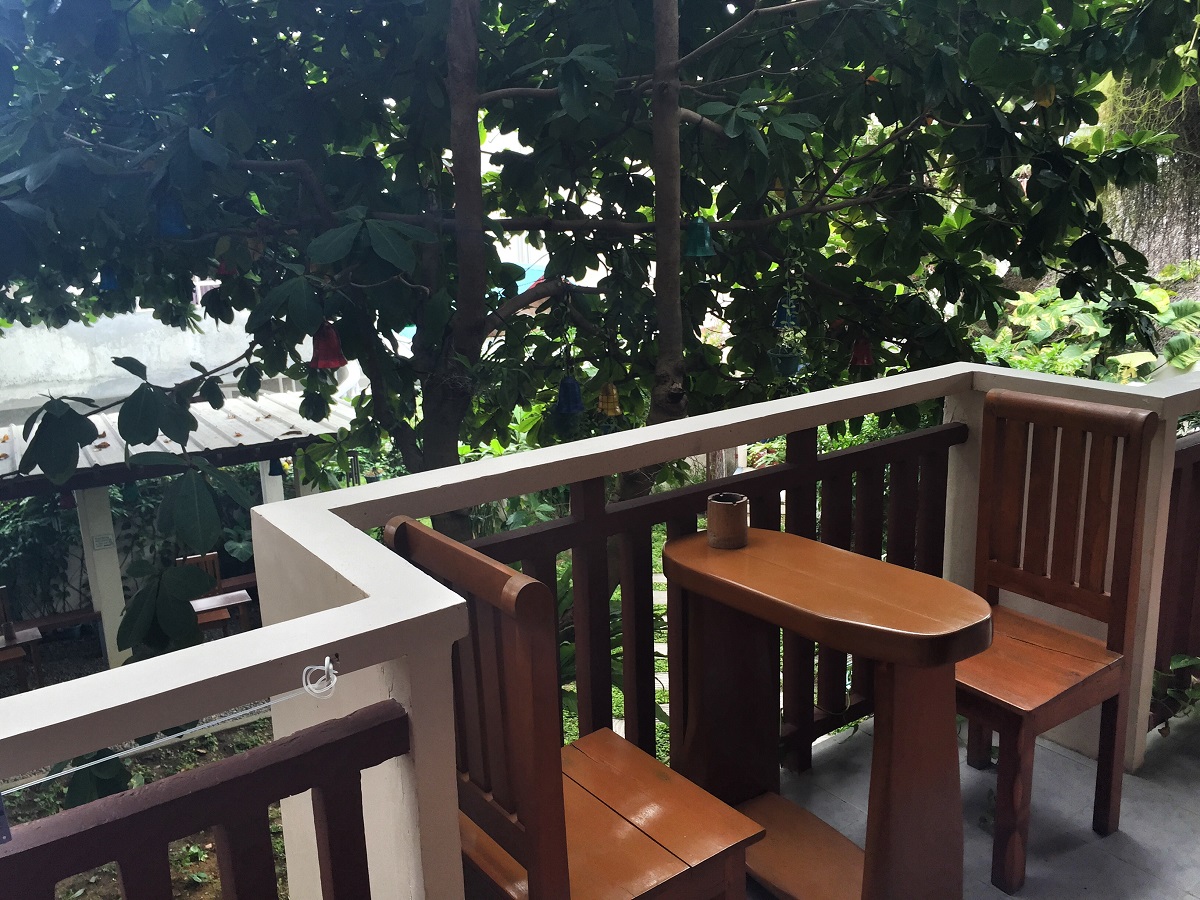 All in all, my stay at Agos was a very pleasant one, and it served as the perfect place to re-coop after the my exhausting kite boarding lessons.
The main kiting beach on Boracay is Bulabog Beach. A 15 minute walk from the famed White Beach (see below) on the narrowest part of the island.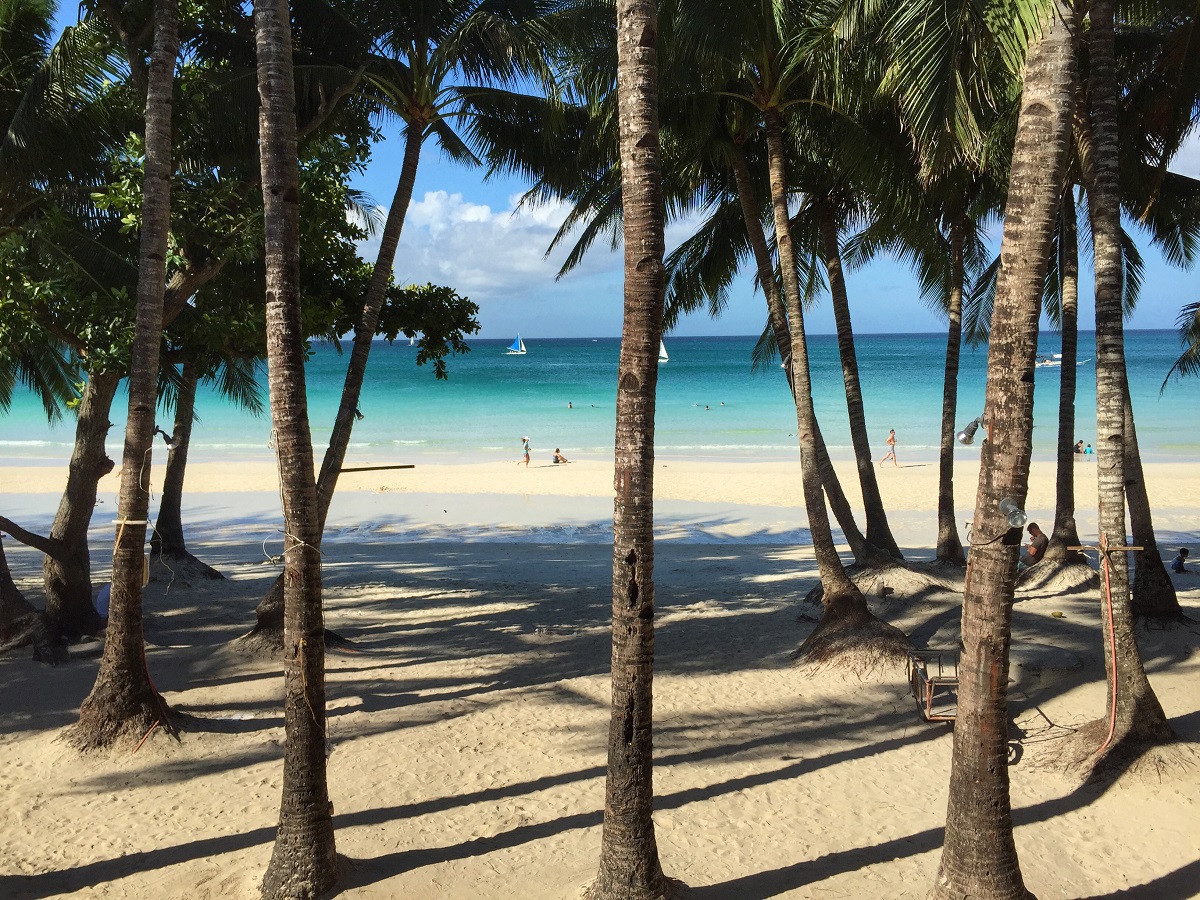 The water is shallow and the wind is pretty consistent on Bulabog, two things you want when kite surfing. I partnered up with Ocean Republic, Asia's 1st IKO (International Kiteboarding Organization) certified school. The staff were great, and my instructor, Ben, is local from Boracay and has been kiting for over 10 years (the sport is barely much older). Ocean Republic kept great care of their equipment and were very serious about safety which was important to me.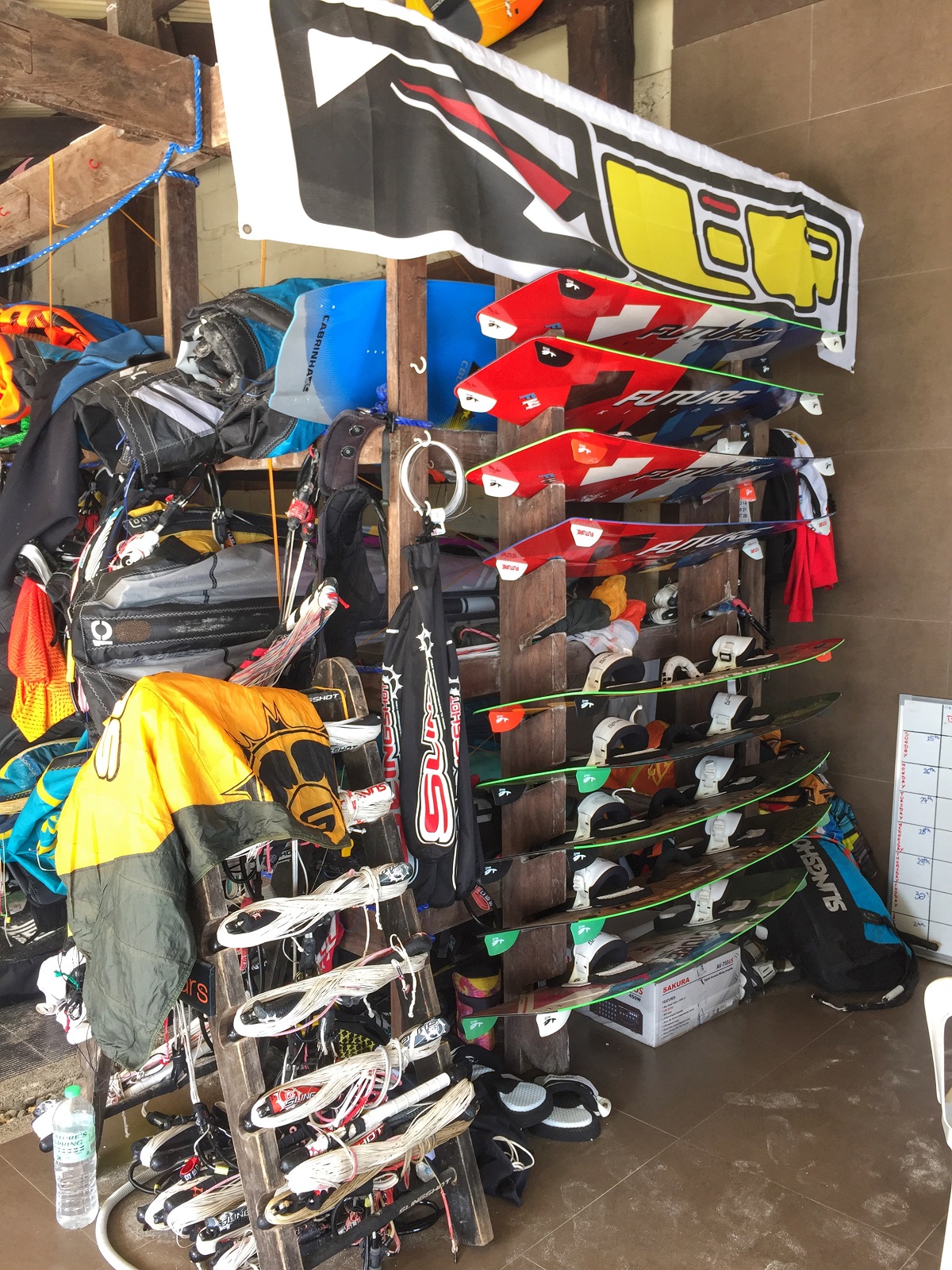 What the hell is kite surfing you ask? Think wakeboarding, para sailing and windsurfing all combined into one. Essentially, you're trying to control a 15-20 ft. kite while riding a wake board and using slight of hand to make it pull you around. Once you get good, you can start doing tricks that can launch you 30 ft into the air, piece of cake right?
Ocean Republic offers a course called, "Zero to Hero" which involves 12 hours of instruction, about just enough to get you up and riding. I only had time for about 7 hours of instruction given wind conditions and my time on the island, but at the end of the 7th hour, I was just starting to get up. I spent 7 hours slamming into the water, catapulting 20 feet, swallowing more water than someone being waterboarded, and managed to get a sun burn on my eyeballs, but it was awesome.
While there is a long initial learning period, every hour that you spend in the water, you feel yourself getting better and it's really invigorating. Supposedly, once you know how to cruise, it's like riding a bike (hard to believe that one!).  I can't wait to spend a few more hours to the point where I can start really feeling comfortable on my own, changing directions, etc.
Being in the water and fighting for my life a few hours everyday left me pretty exhausted, but my last couple of nights I was able to make it out at night, another main reason many people head to Boracay.
The lion share of nightlife is centered in Station 2, on White Beach. Many people enjoy the sunset around 6 (have a made-to-order coffee at Real Coffee and watch it from their second floor balcony), opt for a seafood dinner right on the beach, and then have a beer while watching one of the many fire dancing shows.
After the kiddies are put to bed, a few places start turning up, notably Exit Bar (more laid back reggae/bohemian bar popular with the locals and expats), Epic (traditional style club), Club Paraw (pretty wild club) and Summer's Place (late night club).
While I thought Boracay would have more of an Ibiza vibe, I was happy to find out it doesn't, and you can wear flip-flops or shorts at any establishment. People are super friendly, and I met lots of great people kiting and out at night.
All in all, I had a great time in Boracay. While I expected it to be a bit more developed than it is (blackouts everyday, mediocre roads, unstable cell signal, etc), I quickly slowed down to "island time" and took in the laid back, beach vibe. Filipinos and tourists alike love Boracay, and I can happily say I'd be down to go back any time. If you're in the Philippines, definitely add it to your itinerary.