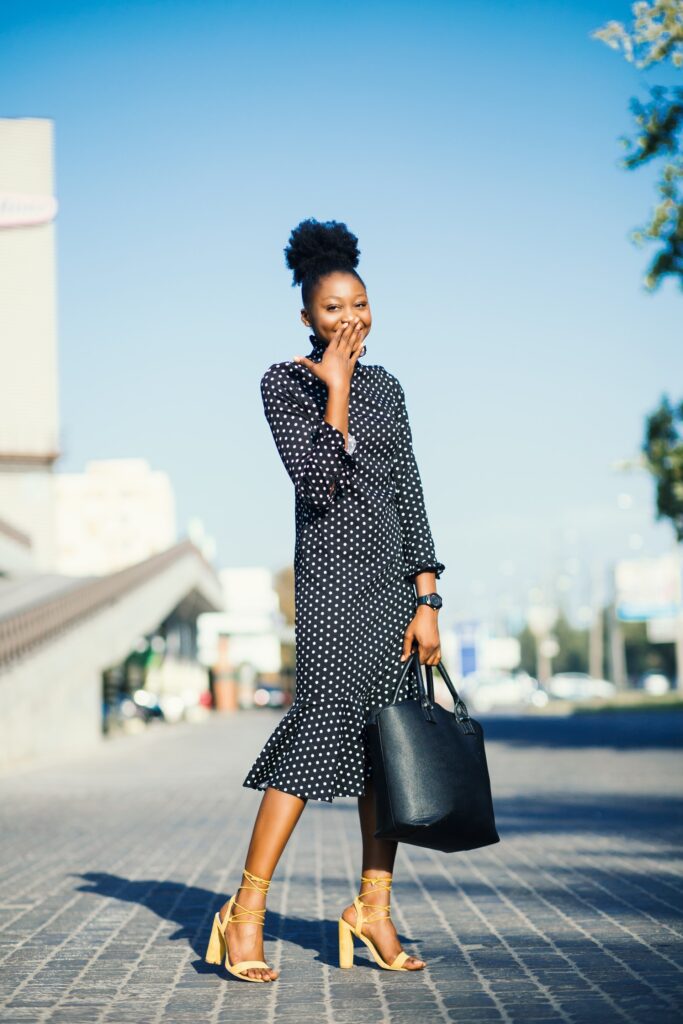 Out of the many fashion styles out there, the classy style seems to be one of the most preferred choices among fashionistas. This style is characterized by elegant clothing pieces, neat hems, neutral colors, and minimal detailing, all of which help put together classy and chic looks.
The best thing about the classic style is that you can wear it every day for any occasion. You will undoubtedly feel confident and stylish, whether you are running errands, going to work, or meeting with your friends for a Sunday brunch.
However, despite the simplicity of the classic style, some fashion lovers still tend to make mistakes when trying to pull it off. To help you, we have decided to outline five effortless ways you can dress classy and elegant every day, no matter where you go. By following these tips, you will certainly be drawing all the attention you deserve.
Wear classic accessories
It is well known that no outfit can be complete without a statement accessory. For the classic woman, this is usually jewelry as it is the symbol of femininity and elegance.
For example, pearls are often considered the epitome of classic style. These gems' effortless and lustrous beauty always manages to steal the show no matter the event or occasion you attend. Whether it is the classic white pearl strand or a pair of the best pearl earrings with pink overtones, this jewelry style can suit every woman's taste and skin tone.
Opt for timeless clothing pieces
When it comes to creating your classic style wardrobe, there are a few timeless clothing pieces that will never go out of style. These include a little black dress, cashmere sweater, white dress shirts, a black blazer, dress pants, a classic trench coat, an A-line skirt, and a great pair of jeans.
The best thing about these forever timeless fashion pieces is that you can style them in many ways, creating classy and elegant looks which you can wear to any casual or formal event. It is recommended that you invest in high-quality, designer pieces as they will last you for years, decades even.
Choose the right fit
No matter your body type, one of the key things about dressing elegantly is buying clothes that fit you properly and enhance your figure. The truth is that well-fitted clothes conform to your body shape, keep you comfortable, and don't add bulk to your frame.
For example, if your body is pear-shaped, then you should opt for clothes that help you strike a balance between the upper and lower part of your body. This includes garment pieces like wide-legged pants, A-line skirts, or dresses to create an illusion of an hourglass figure.
Go for neutral colors
Unlike other fashion styles which may allow you to experiment with different colors, with the classic style it is best that you opt for neutral tones. These include black, beige, and white as they can be effortlessly paired together in endless combinations and still make you look chic.
If you want to break off the monotony of your classic outfits, you can still add a touch of vibrancy with striking accessories such as jewelry, bags, or shoes in brighter colors. For example, a black pantsuit can be easily paired with bright pink pumps while still keeping things minimal and elegant.
Do your hair and makeup
Besides considering your wardrobe, you should also pay attention to your hair and makeup when pulling off a classic look.
For example, classic hairstyles which will always be en vogue are tousled layers, straight hair, middle-parted waves, and the French bob, all of which you can rock to any occasion or event.
As for your makeup, make sure you keep it minimal by adding powder, subtle eyeliner, mascara, and some nude lip gloss to achieve a natural look. For a more dramatic and elegant look, opt for dark mascara and red lipstick to match your LBD and black pumps.
Final thoughts
If you want to achieve a high-end look that you can wear every day for any occasion, you can do so by following the classic fashion style. This style includes wearing timeless clothing pieces, made from high-quality fabrics and combined with subtle accessories that allow your confidence to shine through.
In case you need help creating classy looks, be sure to follow the tips from our post to put together outfits that are elegant, stylish, and chic.