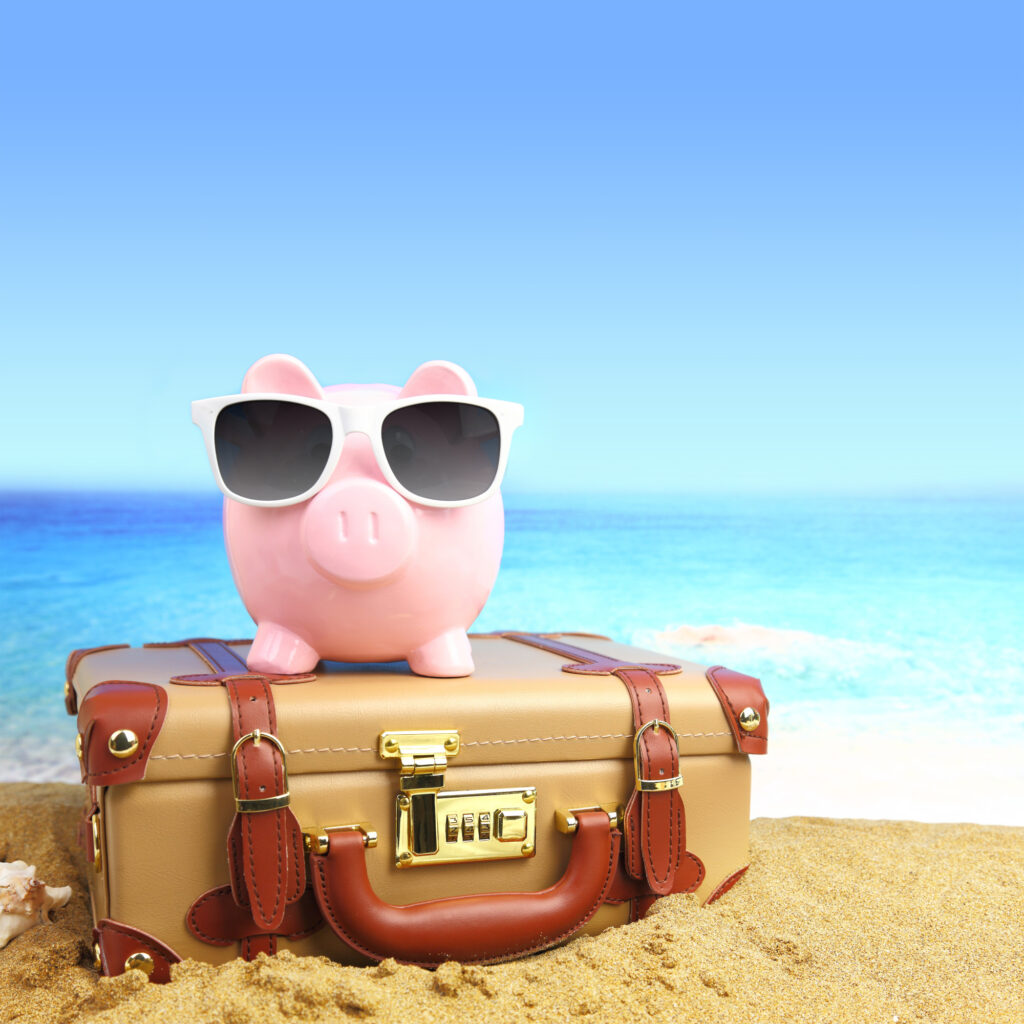 Traveling is a luxury that everyone dreams about during everyday life. There's nothing like being able to take a break from your routines and explore new destinations. Unfortunately, due to the expense of travel and the cost of living today, most people struggle to cover monthly expenses, let alone take a vacation. That is, unless you're a ONE customer. 
What is ONE? 
Founded in 2019, ONE is a bank with a mission to help consumers simplify their lives and achieve financial wellness. Using modern technologies and easy-to-use digital platforms, they offer products ranging from high-yield checking and savings to lines of credit and credit-building accounts. ONE's top-rated services and continued innovations provide customers with the resources they need to manage finances, improve budgets, build credit, and ultimately reach savings goals (like traveling) faster. 
How Does ONE Help Travelers? 
Traveling isn't cheap, especially when you factor in other financial obligations and everyday expenses that take priority. Engaging in leisure activities like vacationing means managing your money better, increasing your savings, and establishing a credit profile to fund your trips. ONE's products and services help customers get their finances in order so they can afford to take that much-needed break. 
Zero Banking Fees 
Banks charge customers fees to open and maintain accounts and complete transactions. While these fees seem minimal, they can eat away at available balances over time. ONE recognizes the need to save every last penny. They offer banking products without the fees. You never have to worry about maintenance, minimum balance, foreign transaction, overdraft (up to $200), application, wire, or hidden fees. With zero fees, customers can set more money aside to plan a getaway. 
High-Yield Accounts
Finding the extra cash to set aside for travel can be challenging, particularly for travelers that live paycheck-to-paycheck. ONE makes reaching savings goals easier by offering high-yield checking and savings to all its customers. Whether you deposit $20 a week or enroll in early direct deposit and put your total earnings into the account, your money can make up to 3.00% APY. When compared to the less than 1.00% APY offered by other banks, ONE customers can save the money they need up to three times faster. 
Pockets
When it comes to saving, financial experts recommend developing budgets and eliminating wasteful spending. Of course, completing these tasks is easier said than done. ONE strives to simplify the process with Pockets. These are sub accounts that customers can customize to match their lifestyles. By distributing paychecks and other deposits into Pockets, customers can see where their money is going every month. 
ONE also enables custom sub accounts for rent, utilities, and transportation. Users can schedule transfers to automatically save a predetermined amount each cycle for an upcoming trip. Pockets make eliminating unnecessary spending and meeting savings goals manageable and attainable.
Lines Of Credit
Credit is another critical component of traveling. When you have excellent credit, it creates opportunities for you to borrow the cash you need to get away. Unfortunately, getting approved for loans or lines of credit from traditional lenders isn't always easy. ONE takes all of these obstacles into account so that customers don't have to worry.
If you need extra money for your vacation, simply apply for a line of credit from ONE. There are no application fees, and with an interest rate as low as 12% APR, customers can repay the balance without going into debt. Lenders can receive as much as two times their paycheck to spend on hotels, airline tickets, car rentals, food, admission tickets, and other expenditures during getaways. 
No matter what is on your travel wishlist, affording the cost of a getaway can be challenging. Fortunately, banks like ONE are making a difference. Their quality products and services are designed to help customers organize, manage, and save their money more efficiently. When taken advantage of, customers save money faster and have easy access to the extra cash they need to make traveling a regular part of their lives.