While everyone has heard of the classic American Road Trip, Europe offers some truly stunning overland adventures, and within a matter of minutes, you can be in a completely different landscape, climate, hell even another country!  Check out these five road trip possibilities to spend a truly unique vacation cruisin' Europe.
Ireland and Celtic Britain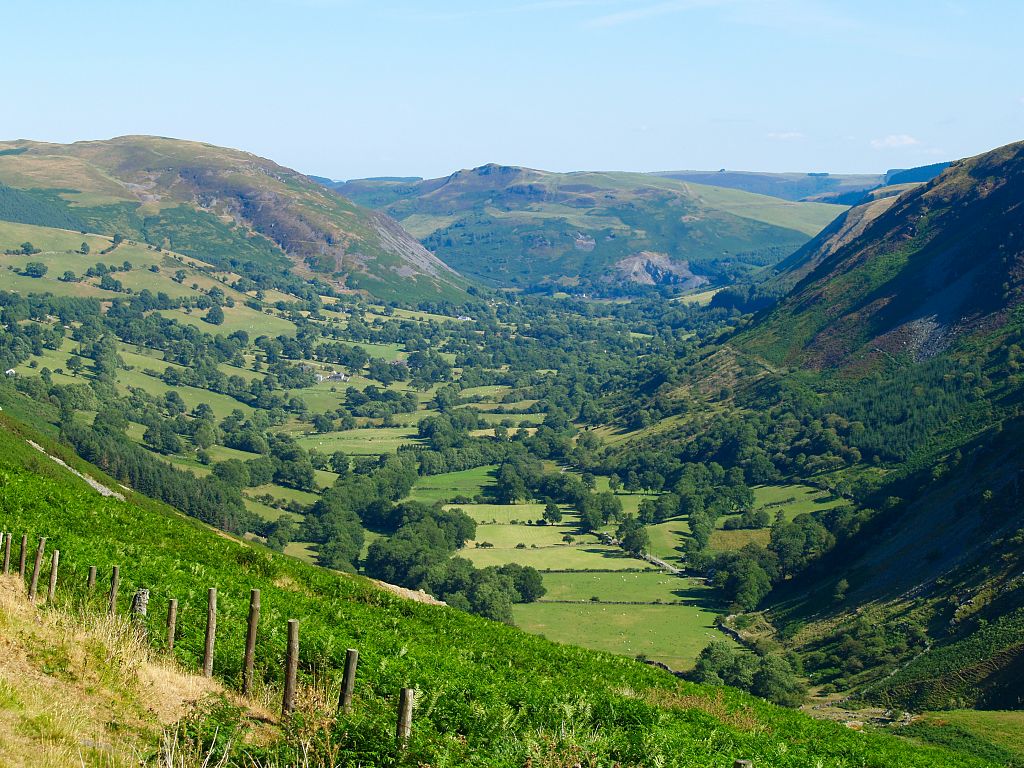 For a great Celtic road trip, tour the mountains and valleys of Wales, the highlands of Scotland, and take a car ferry from the UK mainland to see Ireland. You will find evergreen landscapes, scenic coastal roads, castles, lakes and waterfalls that will make you go, "ooooo ahhhh".
Flower Fields of Holland
The UK Channel Tunnel means that the rest of mainland Europe is ripe for exploration and easily accessible if you're starting out from the UK. In the Netherlands, flower fields bloom in spring and it looks like a mischievous kid has painted the flat landscape of regular shapes with bright, primary colors. It is so spectacularly brilliant that people stop their cars and caravans just to stand and stare.
A tour of Three Nations – Switzerland, France and Italy
A challenging European trip encompasses Switzerland, France and Italy. One route runs from Geneva's Lake Léman, under the Alps in France through the Mont Blanc tunnel, on to Turin and Florence, and then doubles back to return to the Alps via Milan. Alongside the mountains and charming country towns there are wonderful twisting roads that drivers will love, and sensational coastline views are the cherry on top.
Italy's Amalfi Coast
With entrancing vistas, the Amalfi coast road winds its way 500 meters above the sea, revealing stunning panoramas at every turn. Sheltered, sandy bays are discovered as the road winds down to Positano, which has pale, charming villas scattered across the mountainside, before it finally arrives at the historic town of Ravello.
Romania – The Transfagarasan Highway
One of the most spectacular European road trips, much beloved by bikers, goes through Romania from Cartisoara's grasslands across the snowy Fagaras mountains. There is then a scary 887-meter tunnel, before the road emerges to skirt around lakes and waterfalls. The last part winds steeply downwards, with corkscrew twists and turns. Finally, the road passes the ruined castle, known as the Poenari Citadel, of Vlad III the Impaler (a pretty bad dude).
What car?
Some folks import or buy a car for making their European road trips, but remember that this is a really expensive option. European countries have different driving styles. In the UK and Ireland, and other islands that were once part of the British Empire, vehicles drive on the left hand side of the road. In continental Europe they drive on the right. Rental cars are generally a good option as they are suited to the terrain and, with the bigger companies; they can often be picked up and dropped off at one of a number of different locations.
Must-see places to visit
Besides the beautiful lakes and mountains already mentioned, and the wonderful scenic countryside, stop off to see the Giant's Causeway, a World Heritage Site in Northern Ireland. Across the border, in the Republic, pop into the Guinness factory in Dublin, and then go on to kiss the Blarney stone just a few miles from Cork city. In Holland, the Rijksmueum in Amsterdam is definitely worth a visit, and in Italy pause for the spectacular cathedral in Amalfi. A visit to Argeş County in Romania for the Poenari Citadel will mean being able to tell folks back home that you visited Dracula's Castle.
Have you been on any awesome Euro Road Tips and have a great route to share?