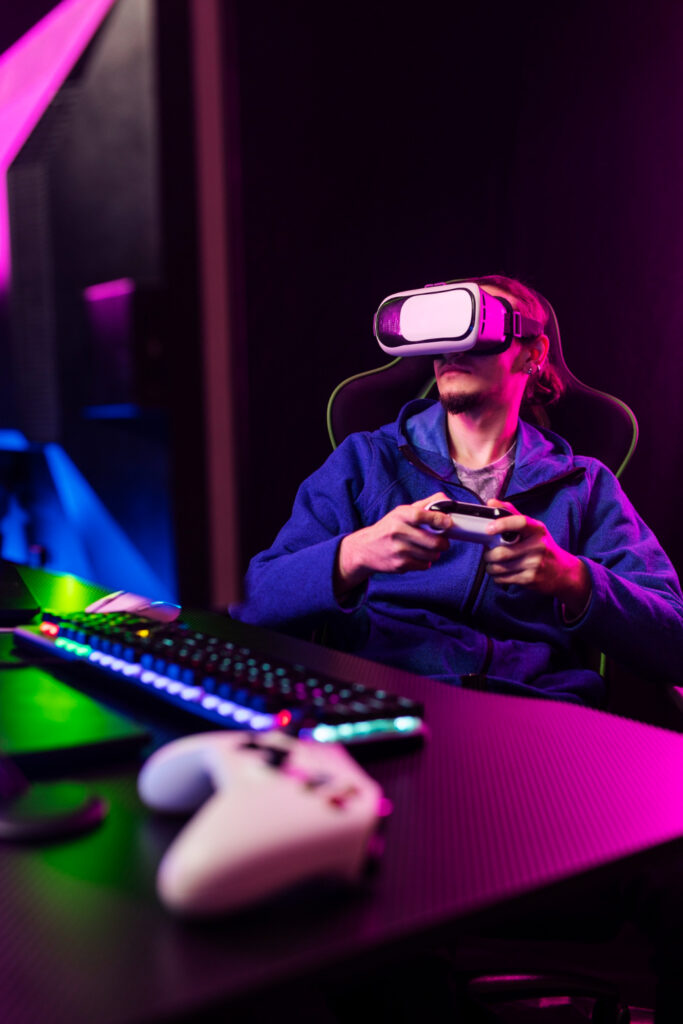 So, you are on the hunt for a tech gift, but you aren't sure where to begin? Whether you are treating yourself to the latest must-have gadget or you are wishing to purchase the perfect present for a loved one at Christmas, we have given you something to think about.
In this guide, we have pinpointed some of the finest gadgets out there that are bound to be appreciated when they are unwrapped. Join us on a whistlestop tour!
PlayStation 5
Usually, for big shopping events such as Black Friday, there will be significant price drops for some of the top gaming consoles, and that will include the PlayStation 5, so sometimes it is worth being patient if you want to make a decent saving.
That said, if you simply can't wait, you will see that the PlayStation 5 has a big inventory list. This versatile and cutting-edge console also has a new PS5 model which comes in a smaller size, and players can tap into gaming bundles for popular titles, such as EA Sports FC 24 and Call of Duty: Modern Warfare III.
But the PS5 developers have really pushed out the boat with some of the innovative features available. This includes 4K visuals, 3D audio, as well as the DualSense controller's haptic feedback and adaptive trigger, which invokes heightened sensations for players. For those looking to enhance their gaming experience, the PS5 should feature quite highly on your wishlist.
VR headsets
Virtual Reality is fast becoming a huge social phenomenon that is transforming the gaming experience. With headsets, for example, it can feel like a bit of a minefield at times in terms of which ones to choose as there are a myriad of incredible products.
A good starting point may be the Meta Quest 3, which comes with an enhanced chip to provide a more reliable performance. Moreover, it will be complete with full colour passthrough, so players can see a real-time view of the room around them, as well as better resolution for eye displays.
If you are considering buying a PS5, then PlayStation has its own customised Playstation VR2 headset, which has been tailored for the console to produce an even better graphical performance. Even the Meta Quest 2 model is still knocking about too, and that might appeal to some players.
However, VR headsets aren't just restricted to video gaming use. You can also find casino games in VR now, such as Social Club VR, which has been dubbed the most refined VR casino game out there. With features that allow you to customize your avatar, and interactive games to play with other users, casino fans will have little trouble in fully immersing themselves in the game. However, Social Club VR does not currently make real-money gambling available, so players who are seeking more thrills might have to look elsewhere. These non UK casino sites, for instance, would be a good alternative to casino enthusiasts in the UK who wish to gamble with more freedom and flexibility away from the limitations imposed by GamStop. You will certainly be spoilt for choice in terms of the variety of games available.
Echo Show 8
Where would we be without Alexa? Yes, Alexa has been one of the top smart speakers in the game for a while now, and we're not just alluding to the Echo Dot with a clock that can be snapped up for as little as £65 in most recommended retailers.
No, the Echo Show 8 is fast becoming the go-to option. It transcends being just a bedside monitor or living room application that can perform a vast array of daily tasks, such as setting an alarm clock, telling you what the temperature is or even playing tracks from your favourite artists.
If you own the second-generation version of this product, then you will know what we are talking about as it has a trick up its sleeve in the form of adaptive content. The Echo Show 8 third generation has embraced the form of a new smart home hub and it boasts a more responsive touchscreen.
With this, you can sync and control any other smart device in your home. Although the third-generation of the Echo Show 8 is slightly more expensive than its second-generation counterpart, you won't find much to fault about, and the sound on it is excellent too. The Echo Show 8 therefore certainly merits the attention it has received to date.
Final Thoughts
Admittedly, this isn't the most comprehensive list of must-have gadgets out there. Nevertheless, we wanted to draw attention to a few that have arguably created the biggest buzz and the ones mentioned on this page certainly fulfil this objective.
Whatever your tech desires are, this list will give you some food for thought. Naturally, you will need to carry out your own research to find a product that will satisfy your gaming needs. In the meantime, happy shopping!