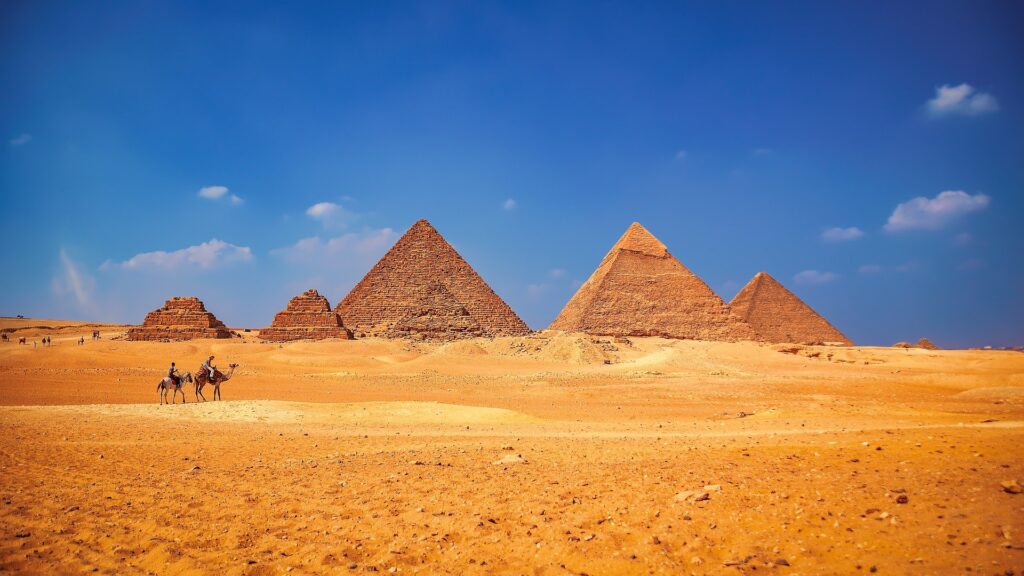 After a year of working tirelessly, it might be time to reward yourself with a vacation getaway. The only thing you've got to worry about is where to actually go! Hawaii is always beautiful, and a few days at Disneyland would sure put a smile on the kid's face, but what about someplace new? Somewhere that you've always heard of but never had the chance to travel to? How about Egypt! You might think it's just a lot of sand and a few triangles, but there is much more to it than that–and those triangles are actually pretty cool. Not sure if it's the right move for you? Here are four things to do in Egypt that will make for a great vacation.
Tour the Pyramids
The pyramids are marvels of ancient architecture, being the most prominent landmark of Egypt. The Pyramids of Giza are probably what comes to mind when you think of pyramids and are among the most recognizable structures in the world. Walk the tombs of ancient pharaohs and take in their graves' sights. These massive monuments are often the country's main tourist attraction. Captivating 8-day Egypt tours offer personalized experiences, guiding you through these ancient wonders. You can even get a tour guide to fill you in on every detail.
Take a Camel Ride
If you're visiting Egypt, do yourself a favor and take the time to ride a camel with a tour group. There is just something about traveling through the desert on a camel that makes you feel like an adventurer. These tours can take you to any number of tourist locations and are fun for the whole family. Sure, they're not as fast as a horse, but when else are you going to get a chance like this? Before your vacation ends and you have to go back to work to focus on things like business reports and soft skills training, be sure to enjoy the moment and take in the experience–and maybe snap a photo or two to show your coworkers.
Visit a Temple
Pyramids aren't the only structures to see, as Egypt has plenty of old temples that are awe-inspiring. Luxor's Karnak Temple and the Memorial Temple of Hatshepsut are popular tourist attractions, and while you're in upper Egypt you might want to consider stopping to see the Valley of the Kings, too. Edfu's Temple of Horus and the temple of Kom Ombo are highly regarded as well, and many visitors often take a multi-day cruise along the Nile in order to see them all; however, if you want to visit The Temple of Osiris, you'll have to go separate. And perhaps the most often visited is Abu Simbel, King Ramsey II's temple, which is truly a sight to behold.
Explore Islamic Cairo and Alexandria
The capital Islamic Cairo is packed with sights to see: mosques, monuments, madrassas, and loads of fabulous architecture. This is also a great place to stop and do some shopping if you want to find some souvenirs to take back home. Then there's the city of Alexandria, which was founded by Alexander the Great himself and where Cleopatra once lived! And even though much of the city has since been modernized, it is still extremely adored for its influential past. Both locations have great food, busy streets, and sights to see!
Enjoy!
This is just a slice of everything Egypt has to offer. There are also plenty of museums, restaurants, beaches for swimming, diving in the red sea, famous monasteries, and much, much more. If you're still on the fence about booking your stay in Egypt, do some research. There is an endless amount of information available from others that have stayed and enjoyed their time here that can provide you with any questions you may have. And if you need an extra push, just think how sad that camel would be if you didn't show up.