The Big Apple is a pretty special place. Sounds, sights and special people make it a buzzing city for lovers of all things urban. It's not the cheapest place to travel to, but sometimes we all like to live a little more comfortably on the road. Here are a few services to look out for in New York to make your stay that little bit more comfortable.
A stylish way to travel around the city is almost certainly with Uber. The private hire innovators, originating from San Francisco are already creating waves in the Big Apple.
The service works like a regular cab firm, but with a fleet of vehicles strategically placed across the city to ensure a ride should be no more than ten minutes away at any time. You simply download the Uber app onto your smartphone and the rest is a breeze.
For a unique way to stay in the city, London based onefinestay is an interesting alternative to hostels and hotels. The recently launched a New York office that now allows visitors to the city to stay in stylish homes across town.
The service works by allowing would-be flashpackers to stay in someone's home when the owner is out of town, offering a cosier alternative to a hotel. Each home comes with the amenities of a high-end hotel, such as fluffy towels, fresh linens, free WiFi and an iPhone to use during your stay.
Feeling peckish? A flashpacker tends to enjoy the finer things in life, so let's not scrimp on food while we're at it. And you certainly can't go wrong with a stop off at the Fat Radish. A somewhat British influenced restaurant in New York's trendy Lower East Side, the Fat Radish serves up hearty fare including the likes of fish and chips, roasted squash with spinach and stilton and green curried monk fish with wild rice.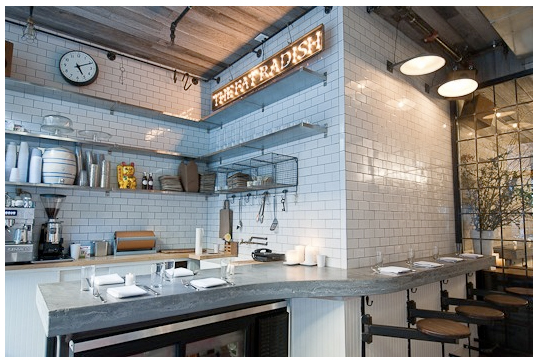 The restaurant was established by a group of Brits, so has a certain unique Britishness to it, albeit a little shabby chic. Sure beats eating at a fast food restaurant, right? Flashpacking in NYC is a pretty common way of traveling for those on mid-range budgets as is the case in other popular cities.
What are your favorite flashpacking expenditures (if you have any)?