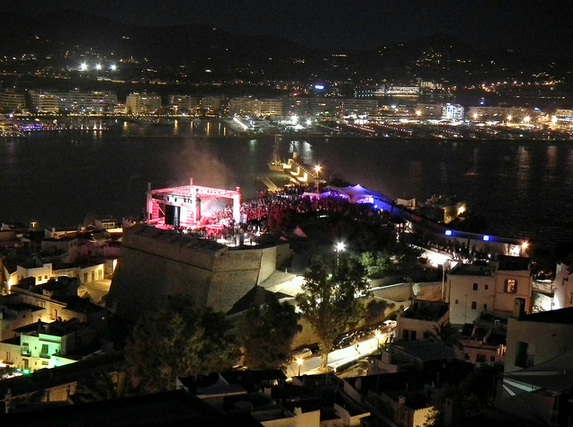 During the summer months the beautiful Balearic isle of Ibiza becomes a mecca for those looking to enjoy sunshine, beaches and one of the best party atmospheres in the world. The action is kicking off now with opening parties being held at world superclubs such as Amnesia Eden, El Paradis, Ibiza Rocks, Pacha, Privelige, and Space, so if you fancy going for bust it's time to start planning your trip and experience the best clubbing in Ibiza (well, the world for that matter!
The Ibiza party season runs from until the end of September and just as there are those who think that arriving at a house party at the beginning or the end might guarantee you the best vibe, many seasoned Ibiza goers like to visit the island for the period of the opening or closing parties. Those who choose to go now as the action heats up will be treated to slightly more mild and bearable weather, while those who go for the closing parties at the end of September will find even hotter weather as well as spectular showstopping clubnights.
Of course, you may want to plan your trip around the actual DJs that are appearing rather than the changing weather, so find out when your favorites are playing using the excellent Ibiza Spotlight calendar. Entry to the club nights is far from cheap, with prices ranging from 25 Euros through to 70 Euros just for one night. Once inside the clubs even a bottle of water can cost up to ten euros, while an alcoholic drink like a vodka and coke is likely to be double that. For this reason, many people choose to visit the cheaper bars around the clubs before heading in. However, Ibiza can be a costly place to visit in general, so lots of people choose to go out for a few days rather than a week or more so that they don't have to think about penny pinching while they are out there.
Another factor that will influence your overall spend is where you stay. For convenience's sake it's sensible to concentrate your search for Ibiza accommodation in Playa D'en Bossa or San Antonio, which are both close to the action. As a guide San Antonio tends to be busier and offers more budget self-catering accommodation, while Playa D'en Bossa caters better for the luxury market, but there's plenty to appeal to all tastes and pockets. However, it's worth remembering that this is now the isle's busiest season, so booking now rather than later will help you find the best place for you to lay your weary head after a hard night of dancing.
Do you have any other tips for saving a little extra green in Ibiza?