As a seasoned traveler and a long-time resident of Mexico City, I've had the privilege of immersing myself in the vibrant tapestry of this magnificent city. Over the course of my 10-year life here, I've had the pleasure of exploring countless top hotels here, each offering its own unique charm and allure. Today, I invite you to embark on a captivating adventure through the enchanting world of the best hotels in Mexico City. From opulent luxury accommodations to cozy boutique gems nestled in historic neighborhoods, these extraordinary establishments promise an unforgettable stay that embraces the essence of Mexico's rich cultural heritage – Let's Dive in!
Summary of The Best Hotels In Mexico City: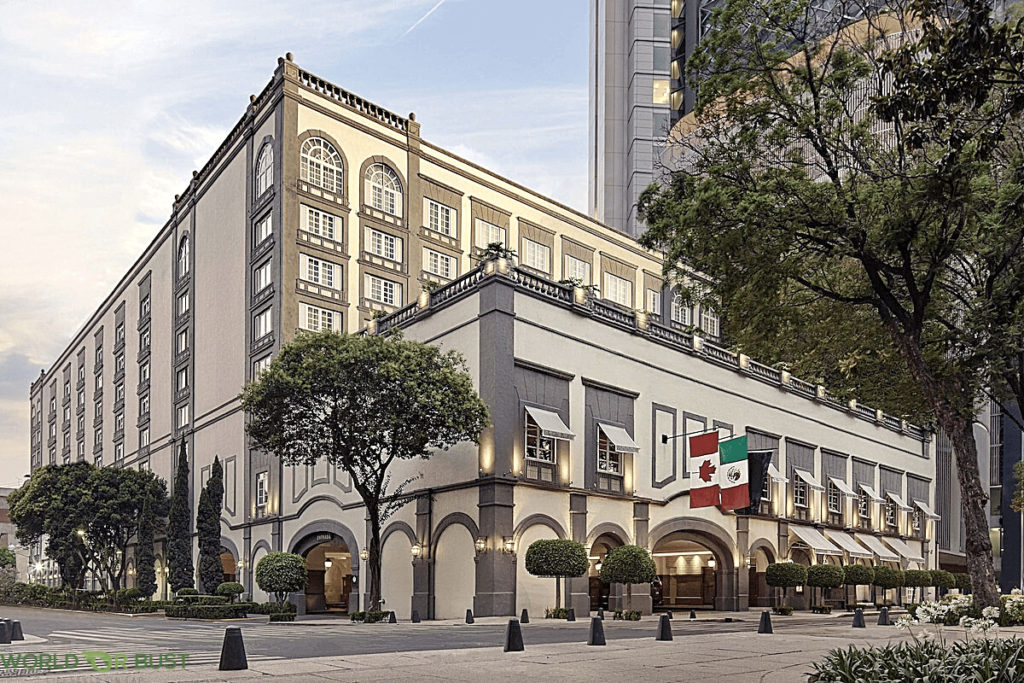 An iconic destination in the city, the Four Seasons Mexico City offers its guests an unparalleled experience of comfort and luxury. With its stunning courtyard seating area, this hotel is the epitome of elegance and sophistication. The Four Seasons is also one of the best pet-friendly hotels in Mexico City.
The rooms at the Four Seasons Mexico City are large and modern, but still feel classy and elegant. The air-conditioned rooms also are very quiet with great sound insulation.
Make sure to check out Elly's restaurant one block away for an amazing dining experience that highlights Mediterranean cuisine with a Mexican touch and one of the largest selections of natural wine in Mexico City.
The Four Seasons Mexico City is known for celebrity sightings, posh weddings, and an unreal courtyard with a fire fountain where you can enjoy a cup of coffee from their coffee shop, or a cocktail from one of the top 50 best cocktail bars in the world fifty mils, a sexy lobby with one of the best fragrances you've ever smelt that also includes boutique shopping. There is also a rooftop outdoor pool to take a dip or catch some rays. The Four Seasons Mexico City is a destination in itself and I often go to hang out there to enjoy their famous Sunday brunch or just to enjoy a drink.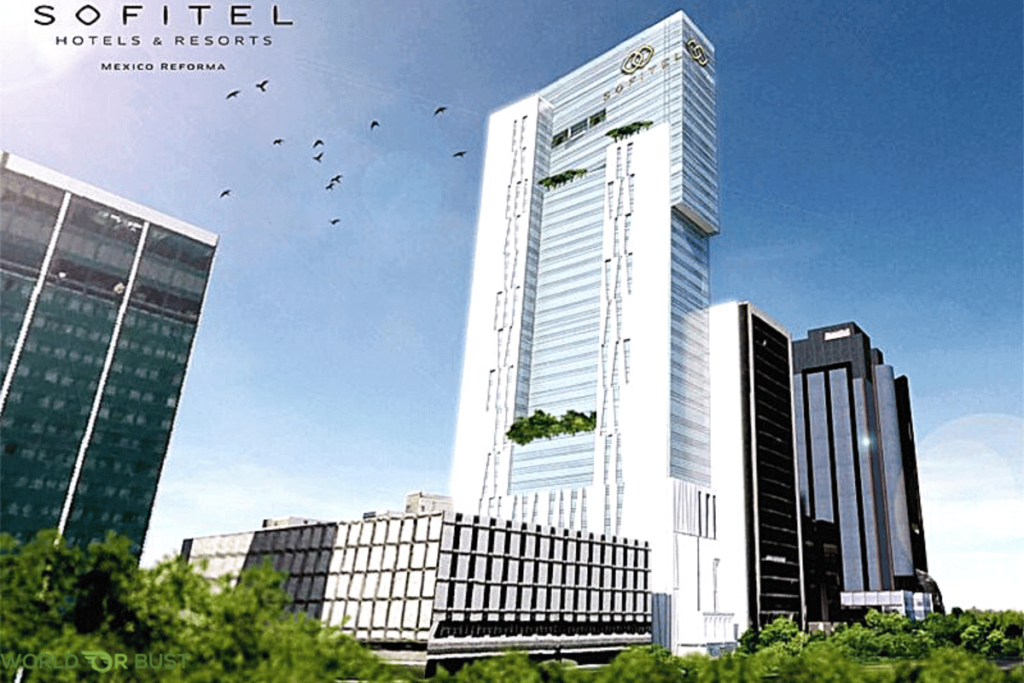 Situated in the pulsing heart of Mexico City, the Sofitel Mexico City Reforma is the definition of luxury and refinement. A standout feature is the hotel's gastronomy, with chic restaurants and bars serving a sophisticated mix of local and international flavors. Unwind at Cityzen rooftop bar while enjoying panoramic views of the city, or savor the culinary delights at Balta, their acclaimed restaurant. The view of the Angel of Independence from Cityzen is the best way to end a day before heading to dinner.
The hotel's blend of French elegance and Mexican tradition is seen in its plush rooms and top-notch amenities, including a spa, fitness center, and heated indoor pool. The Sofitel Mexico City Reforma offers a unique, immersive experience, redefining luxury in a vibrant cityscape.
I had the pleasure of taking a luxury SUV and Mexico City Tour around all the very best hotels, restaurants, and neighborhoods of Mexico City for a few hours when my family was in town staying at the Sofitel Mexico City. The tour guide was extremely knowledgeable of the rich history that surrounds this central and inviting hotel in Mexico City.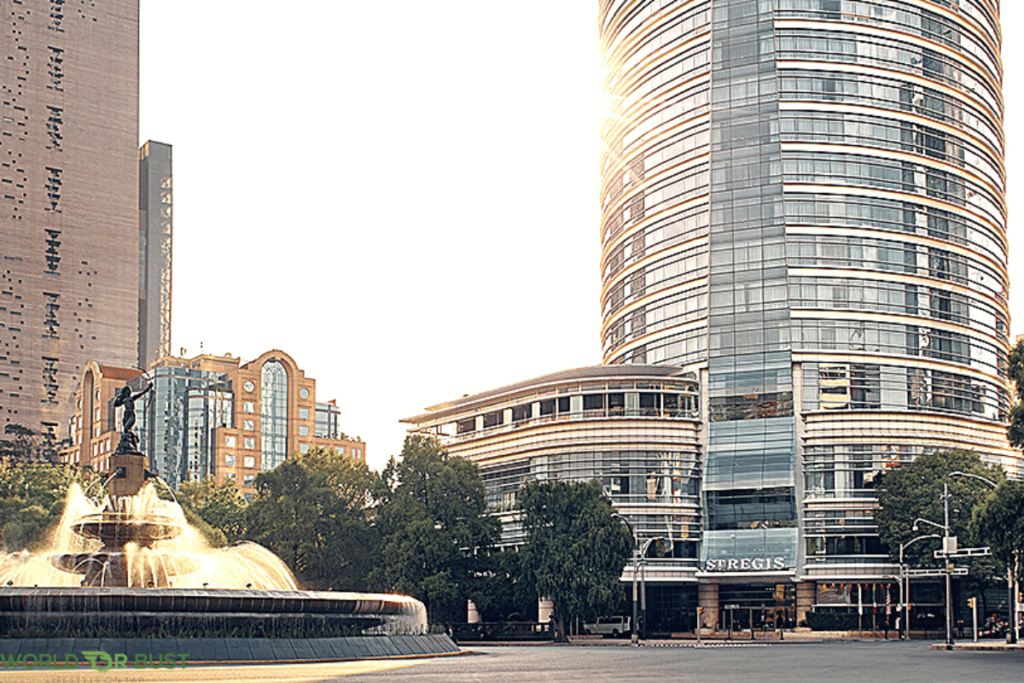 The St. Regis Mexico City is renowned for its unrivaled personalized service and prime location on Paseo de la Reforma, one of the most iconic boulevards in Mexico City. This luxurious retreat promises a delightful experience, marked by comfort, elegance, and attention to detail. You are very close to downtown Mexico City (known as the Centro Historic or historic Center) as well as the United States embassy.
Within the hotel, you'll find an array of world-class amenities that contribute to this and its unique charm. One of its most commendable features are the bars and restaurants on-site which include King Cole Bar for memorable cocktails, La Table Krug, and Diana Restaurant. I love to grab drinks at King Cole Bar after strolling around Paseo de la Reforma in the late afternoon and enjoying the setting sun that illuminates the golden Angel de la Independencia. Moreover, the hotel houses exclusive residencies. These private spaces are nothing short of spectacular, offering a blend of comfort and sumptuousness. The privilege of visiting a friend residing here is an experience in itself, allowing you to witness the outstanding hospitality that St. Regis is known for.
Furthermore, St. Regis Mexico City harbors a range of other special features. It boasts a fully equipped fitness center, a serene urban spa facility, and a heated indoor swimming pool. Additionally, the hotel organizes bespoke Mexico City city tours, providing an unparalleled opportunity to explore the vibrant culture and rich history of Mexico City.
The staff goes above and beyond to ensure your stay is memorable, catering to your every need with the utmost professionalism. From the moment you step into the grand lobby, you're treated to the renowned St. Regis Butler Service, which epitomizes the luxury hotel here's dedication to luxury and comfort.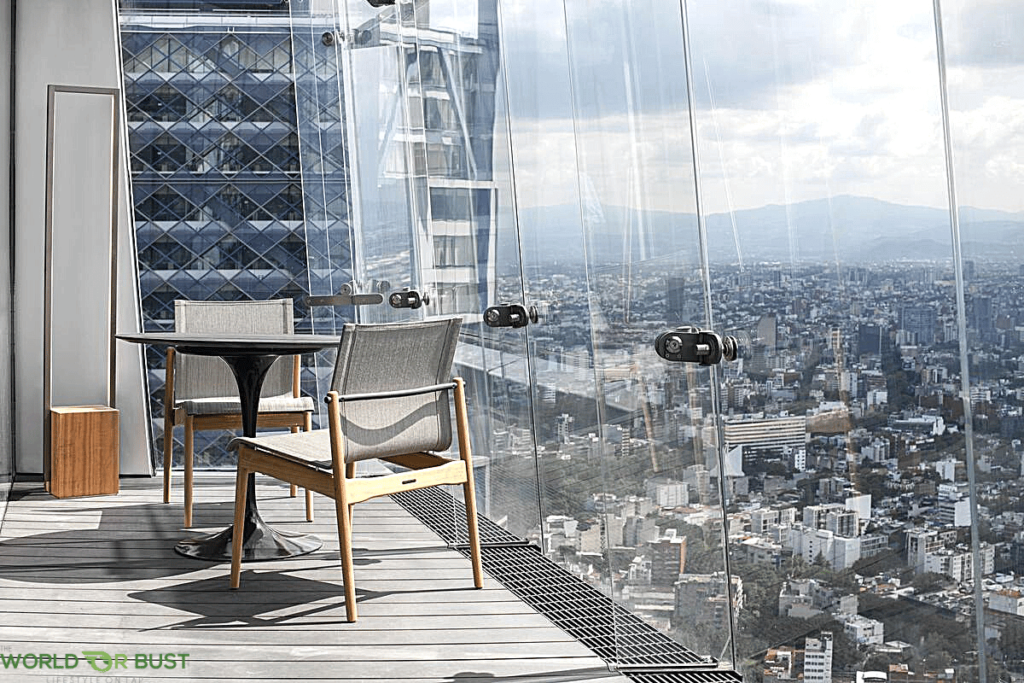 The Ritz Carlton Mexico City is the newest luxury hotel in Mexico City and the pinnacle of comfort and glitz located on Paseo de la Reforma, right across the street from the Four Seasons. The four seasons is as central Mexico City as you can get basically.
The hotel's luxurious amenities here are designed to provide an unforgettable experience, boasting a state-of-the-art business center, a rejuvenating spa, and a stunning penthouse restaurant which we will explore a bit more below that offers breathtaking views of the cityscape. The modern rooms are perfect for business travelers as well as a weekend getaway
Gastronomy at the Ritz Carlton is an unparalleled experience. One of the amazing on site restaurants is Samos, headed by a Michelin-starred chef, serves delectable Mexican and international cuisines. The Lobby Lounge and Bar offers a variety of artisan cocktails, fine wines, and a selection of locally brewed beers, perfect for unwinding after a day of exploring the city.
The hotel's location offers easy accessibility to several prominent city attractions. It's a mere stone's throw from Chapultepec Castle and the National Museum of Anthropology. For shopping enthusiasts, the high-end boutiques in Polanco on Masaryk street are a short drive away.
The Ritz Carlton health club and spa is world-class ensuring you will be able to stick to your fitness routine as well as get pampered a bit as well, why not?
What sets Ritz Carlton apart is its commitment to curating personalized experiences. Each guest is treated to the Ritz's unique blend of traditional hospitality and contemporary luxury, ensuring a stay that's as memorable as it is comfortable. The Ritz Carlton Mexico City truly embodies the spirit of Mexican luxury.
Ling Ling, the Asian fusion restaurant on the top floor boasts unparalleled views over Chapultepec Castle and Chapultepec Park. Views here at sunset are unreal. Ling Ling is part of world-renowned Tao Group and date night here never disappoints! I love going here.
Octavia Casa, this private retreat nestled in the heart of the verdant, hip Condesa neighborhood offers more than just a place to rest, think West Village in NYC.
Octavia Casa boasts a unique location in Condesa means guests are never far from the city's vibrant culture and attractions. Condesa, known for its artistic flair and bohemian vibes, is dotted with art deco buildings, hip boutiques, and art galleries. Nearby Parque México and Parque España are the perfect location for leisurely strolls or picnics. For those interested in history, the Castillo de Chapultepec, a historic monument turned museum, is a walk or short drive away.
The hotel's commitment to sustainability is another feature that sets it apart. The use of eco-friendly materials in construction, energy-efficient lighting, and water-saving fixtures underline the hotel's dedication to preserving the environment.
In essence, Octavia Casa is not just a luxurious accommodation, but a gateway to a rich, immersive experience of Mexico City's vibrant culture, history, and culinary delights. Its commitment to sustainable practices and its unique blend of traditional and modern designs make it a standout choice for travelers seeking a memorable stay in Mexico City.
Condesa is the neighborhood I always recommend to people visiting Mexico City for it's more relaxed vibe that makes you feel you're not in the heart of a megapolis.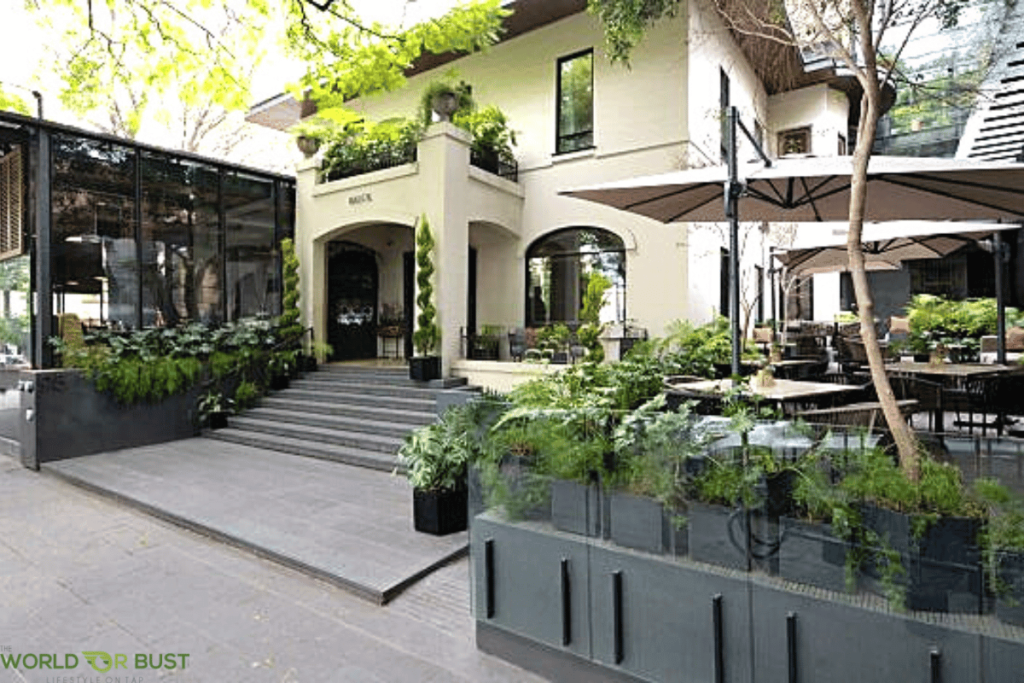 The Brick Hotel, situated in the heart of the hipster Roma Norte neighborhood, is an elegant mansion turned hotel that perfectly marries history with contemporary luxury. This architectural gem is home to an impressive range of amenities, all designed to provide an unrivaled guest experience. I think this is one of the most romantic hotels in Mexico City as well!
Upon entering the hotel, guests are greeted by the grandeur of the Lobby Lounge, a space that seamlessly blends antique charm with modern design. This is an ideal spot to unwind with a book or enjoy a quiet conversation.
For those wanting to relax, the hotel features a fully-equipped wellness center, offering a range of services including a fitness studio and spa treatments. The rooftop garden is another haven of tranquility, offering a serene space to soak in the Mexican sun while enjoying panoramic views of the city.
In terms of dining, the Brick Hotel offers an array of options. The rooftop restaurant, known for its innovative menu and breathtaking views, and on site restaurant serves a fusion of local and international cuisine. The hotel's wine bar below, meanwhile, is a hotspot for socializing, offering an extensive selection of wines and spirits.
The Brick Hotel's signature restaurant is Cerrajeria and features modern Mexican cuisine and exquisite cocktails. My friend is the head chef, Armando Costra, who is world renowned!
The Brick Hotel is also notable for its commitment to sustainability and eco-friendly practices. Energy-efficient air conditioning systems, rainwater harvesting, and organic toiletries are just a few of the initiatives that make this hotel a pioneer in sustainable hospitality. All hotel rooms have Sonos sound systems as well.
Aside from the hotel's top-notch amenities, the Roma Norte neighborhood offers a wealth of attractions. Known for its bohemian vibe, Roma is home to an array of boutiques, art galleries, and vintage bookstores. Guests can also explore the nearby Museo del Objeto del Objeto (MODO), a unique museum dedicated to everyday objects, or visit the stunning Casa Lamm, a cultural center housed in a historic mansion. Food lovers can indulge in the area's vibrant culinary scene, with a plethora of cafes, restaurants, and food markets serving up local delicacies.
The Umbral Hotel in Mexico City is synonymous with panoramic city views. Its most distinctive feature is its rooftop bar, offering a breathtaking vista of Mexico City's skyline. The hotel's location in the historic center allows guests to immerse themselves in the city's culture and history.
Umbral Curio Collection is a fascinating hotel located in a beautifully converted 1920s office building. The hotel's design pays homage to its past, retaining the original art deco staircase and glass-tile floors while introducing contemporary minimalist bedrooms.
Among its unique features is a heated rooftop pool and jacuzzi, and Nardo Cocktail Club, boasting a piano designed to resemble a giant alebrije, a Mexican folk art creature.
Nardo is one of the best cocktail bars in the centro historico of Mexico City run by some of the top bartenders in CDMX and my personal friend's like Ramon Tovar, a well-established name in the cocktail scene nationwide.
A haven for art enthusiasts and culinary connoisseurs, Casa Teo, located in the pulsing heart of Polanco, is less a hotel and more a living art installation. The minimalist design aesthetic is a paean to contemporary art, reflecting the hotel's deep connection to the art world.
This chic, boutique hotel extends the art experience to its accommodations, with each room designed as an art piece in its own right, offering a unique and thought-provoking stay. Casa Teo was founded by Enrique Olvera, owner of Pujol, consistently ranked as the best restaurant in Mexico year after year.
A unique feature of Casa Teo is its artist-in-residence program that allows guests to mingle with artists and even participate in art workshops. This initiative reflects the hotel's commitment to fostering a creative environment and providing an immersive art experience to its guests.
Exploring the vicinity, Polanco is renowned for its cultural attractions like the Museo Soumaya and the Museo Jumex, which house impressive world-class collections of art. The neighborhood is also known for its high-end shopping, with Avenida Presidente Masaryk, often referred to as the Mexican Champs-Elysées. Nearby Chapultepec Park, one of the largest city parks in the Western Hemisphere, promises a relaxing day out with its zoo, lakes, and the Chapultepec Castle (the only true castle in North America).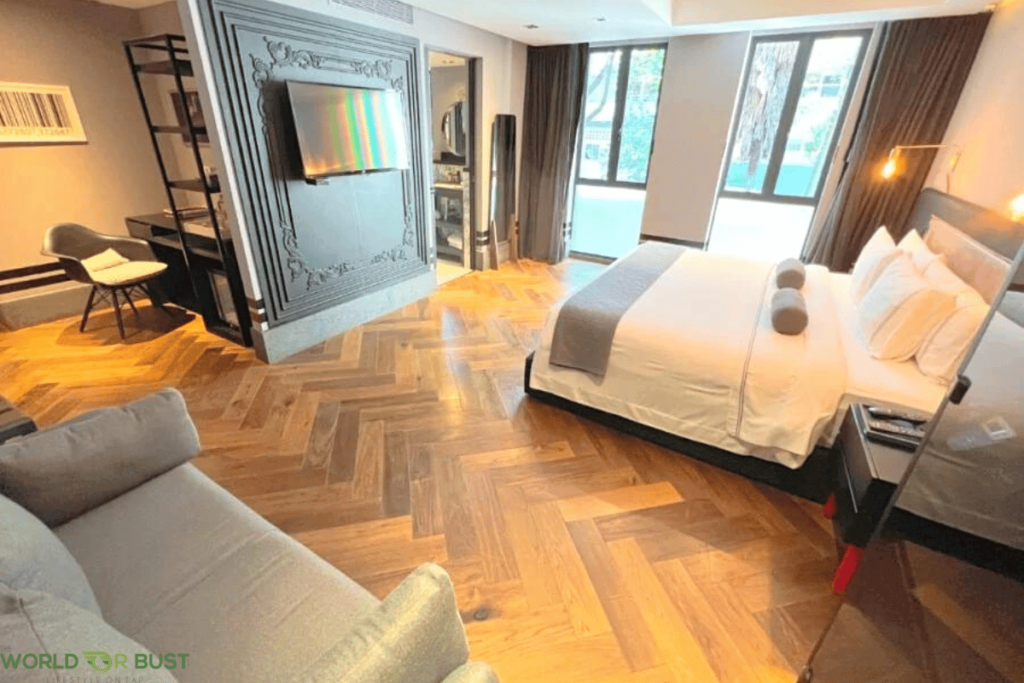 Located in the upscale Polanco district, The Wild Oscar is a boutique hotel that exudes luxury and comfort. Its stylish interiors, adorned with tastefully selected pieces of art, create an inviting atmosphere for guests.
Boasting a range of well-appointed rooms and suites, The Wild Oscar guarantees a relaxing stay amidst sophisticated furnishings and contemporary amenities. Each room features an elegant workspace, comfortable seating areas, and a plush bed designed for optimal comfort. The hotel's design extends to its fully-equipped kitchen areas, stylish bathrooms, and charming lounge areas, making it a home away from home for guests.
The hotel's rooftop terrace offers stunning views of the cityscape, making it an ideal spot for guests to unwind. Whether traveling for business or leisure, The Wild Oscar ensures a memorable stay in Mexico City and I personally recommend people here all the time.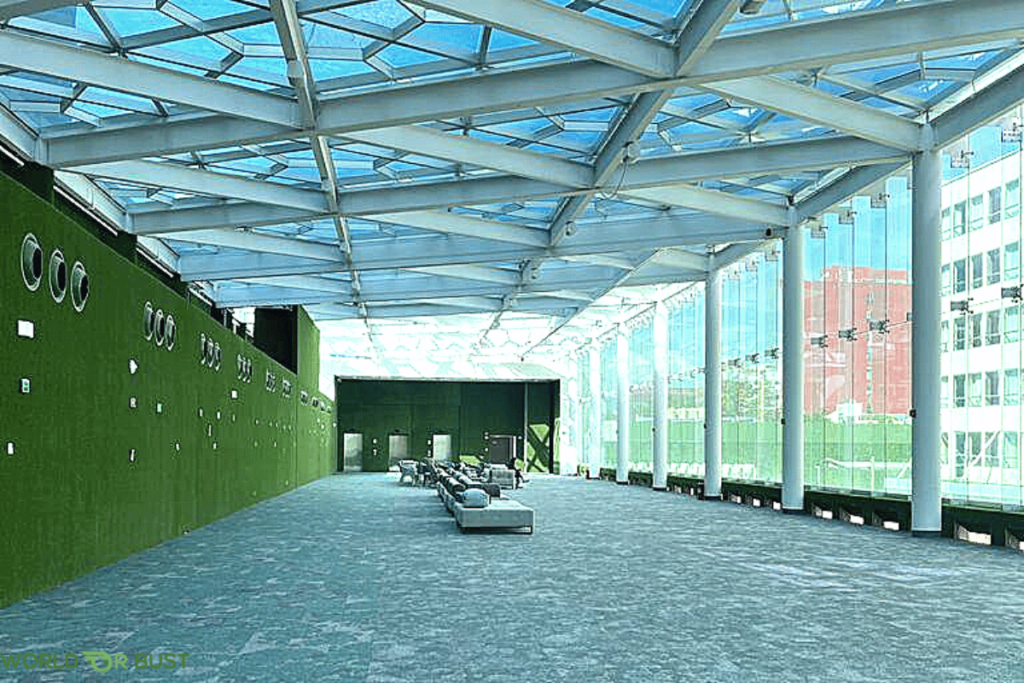 The Andaz Condesa is a luxury hotel that stands out with its striking design. Its bold use of neon and mirrors creates a visually stunning environment that is both modern and chic.
Located in one of Mexico City's trendiest locales, Condesa, the hotel's interiors echo the charm of the surrounding art deco buildings. The rooms are filled with light and decorated in soothing whites and greys, offering a tranquil retreat from the city outside. Novel additions such as vinyl record players add a whimsical touch to the minimalist setting.
The hotel also boasts a top-floor terrace, a swimming pool and the Cabuya Rooftop restaurant, which serves dishes inspired by the food of Tulum and the Yucatan Peninsula. With such a distinctive aesthetic and impressive amenities, the Andaz Condesa leaves guests and visitors excited for the chance to come back as soon as possible!
Housed in a stylishly converted 1930s home, The Red Tree House offers a unique place to stay in Mexico City. As a guest, you'll feel like you've been invited into a beautiful home, where you can mingle with travelers from around the world.
The hotel's layout is a labyrinth of rooms of various shapes and sizes, each decorated with art and offering a unique charm. The central garden courtyard offers a tranquil space for relaxation, while the communal areas are the perfect location for socializing over drinks.
Guests rave about the hotel's breakfast offerings, which include local dishes like omelets and sopes. Its location, near Parque Mexico in the leafy Condesa neighborhood, adds to its appeal, making it the perfect base for exploring the city. Don't miss The Red Tree House if you're looking for one of the best Mexico City hotels in the south of the city!
For those with a keen eye for design, Durango219 is a must-visit. This hotel showcases an impressive design aesthetic, from its local pink Cantera stone exterior to the contemporary interiors of its 12 rooms.
Each room features a unique design element, such as a refurbished vintage chair or a minimalist sculpture. The neutral color palette, natural woods, and large windows create a sense of spaciousness, even in the smallest suites.
The hotel's plant-lined roof terrace bar is the perfect place to unwind with a cocktail after a day of city exploration. Downstairs is also a great restaurant called Babero who my friend Juan recently opened up.
Budget-conscious travelers will appreciate the value and style offered by Hostel Barrio Downtown. This centrally-located hostel exudes a vibrant, Mexican-themed décor, spread over several floors and adorned with comic skeletons and lucha libre wrestling masks.
The hostel offers private rooms with shared bathrooms and dorm beds equipped with privacy dividers, reading lights, and storage areas, making it an affordable yet comfortable accommodation option.
It also caters to digital nomads with free wifi in its glass-walled offices and a delicious standard rate breakfast of fruit, Mexican sweet breads, and chilaquiles.
There is all the historic center has to offer just outside the doors of Hostel Barrio Downtown. If you'd like to check out a classic cantina, I can personally recommend Bar Opera. Bar Opera even has a hole in the ceiling from when notorious revolutionary Pancho Villa shot his pistol off inside the restaurant!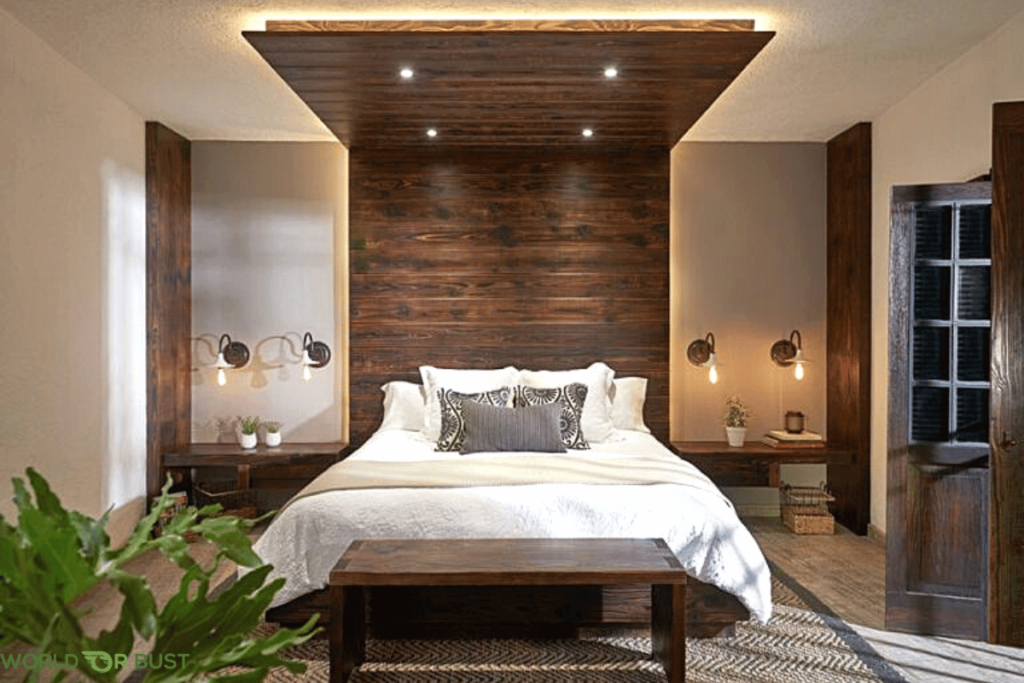 Just a short distance from Coyoacan's neighborhood highlights, H21 Hospedaje Boutique is an oasis of calm amidst the bustling city. Built in 1928, this hotel offers seven unique guest rooms that retain the charm of the original house layout.
The elegant décor, blending neutral tones with quarry stone floors and distressed white woods, creates a serene ambience. A continental breakfast is provided, allowing you to kick-start your day with a hearty meal before exploring the city.
Coyoacan was a sperate town in colonial times until Mexico City expanded so much that it absorbed it. It's distinctive cobblestoned streets will make you feel like you were taken back in time. A few of my favorite places in Coyoacan near H21 Hospedaje Boutique is Jupiter Cervezeria (a great brewery) and Corazon de Maguey, a great restaurant on one of the main plazas.
Vibrant and welcoming, Casa Pepe is a top choice among Mexico City's hostels. Located in the historic center, it offers a lively atmosphere, neat accommodations, and a sleek co-working space.
The hostel features private rooms, neat bunks, and curtained pods, as well as dorm beds with privacy dividers. The rooftop terrace keeps things lively with margaritas and regularly changing Mexican meal specials, making it a great choice for solo travelers looking to meet new people.
My friend Juan is one of the owners and I can personally say he went to the nth degree on decking out his large, modern, and inviting hotel/hostel. They have a rooftop pool and bar that really gets fun in the evenings. The cocktails at Casa Pepe are also great!
Casa Tuna offers a warm welcome with its charming property adorned with traditional piñata decorations and bougainvillea. Located in the lovely Coyoacan district, it's close to major attractions like Frida Kahlo's Blue House (Casa Azul) and Coyoacan Market.
The guest rooms feature exposed concrete walls and tasteful artisan crafts, creating a cozy atmosphere. The rooftop terrace, strung with hammocks and scattered with wicker chairs, is the perfect place for an afternoon siesta.
Stylish and comfortable, NaNa Vida is a delightful property located in the fashionable Roma district. Its 14 rooms showcase timber finishes and colorful furnishings, offering a cozy retreat from the bustling city.
Guests can enjoy an endless supply of pastries, coffee, and tea on the rooftop terrace. The hotel's private parking and close proximity to popular cafes and cantinas ensures guests can delve into the local food scene.
The Condesa DF, Mexico City's first design boutique hotel, is a blend of neoclassical architecture and contemporary design. Its central location in the vibrant Condesa neighborhood and its distinctive design make it a favorite among design aficionados.
The hotel's corner suites offer expansive views of the cityscape, making them particularly appealing. The vintage 1950s Chevy parked in front serves as a quirky marker of this unique hotel.
I love grabbing sunset drinks at Condesa DF as well as the cocktails are spectacular and the vibe is chic and inviting at the same time.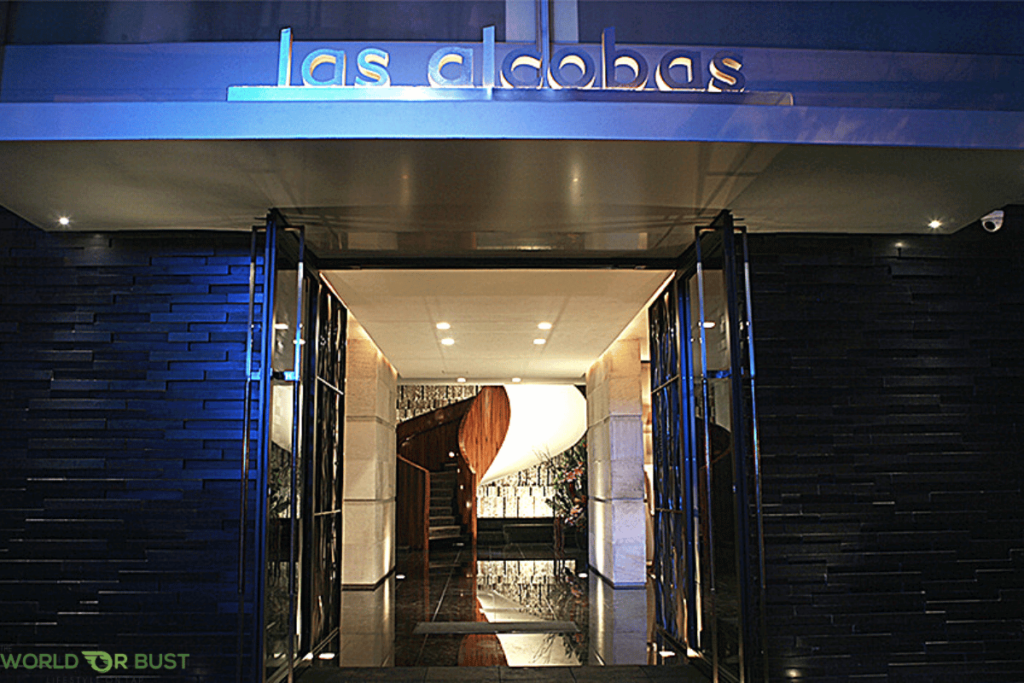 Los Alcobas is a Luxury Collection Hotel in Marriot's portfolio that offers its guests a unique blend of comfort and sophistication. Located in the Polanco neighborhood, its mid-century design and modern amenities make it a sought-after destination for discerning travelers.
The hotel's prime location in the heart of the celebrated Masaryk district allows guests to immerse themselves in the vibrant culture of Mexico City. It is surrounded by high-end fashion boutiques, art galleries, top-rated restaurants, and popular entertainment options.
The hotel itself boasts spacious rooms and several top-tier amenities. As a five-star boutique hotel, each room is meticulously designed for comfort and luxury. Guests can unwind in their well-appointed rooms and enjoy the hotel's high-quality services. However, it is advised to avoid room 215 due to persistent noise issues from the gym above, as per traveler reviews.
In terms of dining, the hotel offers a unique gastronomic experience. The on-site restaurant, Anatol Dining serves a variety of local and international cuisines, allowing guests to savor the flavors of Mexico without leaving the hotel.
However, the charm of Las Alcobas extends beyond the hotel premises. As a tourist, you can explore the nearby attractions, such as the iconic Chapultepec Castle, the revered National Museum of Anthropology, or simply stroll around the upscale Polanco neighborhood. This makes Las Alcobas not just one of the best luxury hotels in the city, but a gateway to the cultural richness of Mexico City.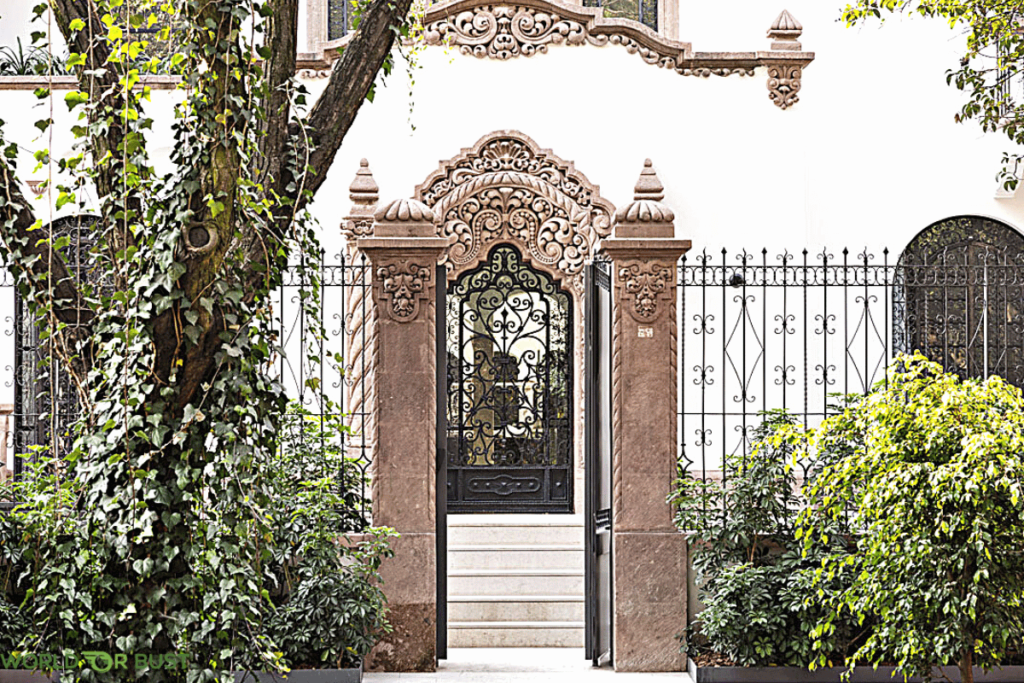 Casa Polanco Hotel Boutique is a luxury establishment in Mexico City that provides an experience akin to staying in a friend's lavish home. This hotel is celebrated for its impressive physical appearance, blending modern elegance with a timeless aesthetic. High-end hospitality is a cornerstone of their service, with top-notch concierges ensuring a phenomenal stay.
The hotel's restaurant and nearby eateries offer a gastronomic adventure, within walking distance of the property. One of Casa Polanco's distinctive features is its proximity to Chapultepec Park, a must-visit attraction.
This unique boutique hotel delivers a memorable experience, combining luxury, comfort, and the vibrant local culture of Polanco.
Hacienda Peña Pobre, a hotel located in the verdant southern part of Mexico City (Tlalpan to be exact), is a unique blend of traditional charm and modern convenience. The hotel offers free WiFi and a fitness center to ensure a comfortable stay. However, the true highlight of this hotel is its proximity to Jardines del Pedregal, a well-known attraction as wall as the Artz Mall, the most luxury mall in Mexico City.
The hotel's restaurant, situated on the second floor, serves a variety of dishes, though access is via a rustic, metal staircase, adding to the hotel's distinctive charm. I recommend you eat at Sud 777, a very good and vibey restaurant serving contemporary Mexican cuisine or Hunan, an upscale Chinese restaurant inside of Artz mall.
Hacienda Peña Pobre's uniqueness is hard to ignore. Its antiquated intercom system and the security-managed front gate paint a picture of a hotel with a distinct, old-world charm.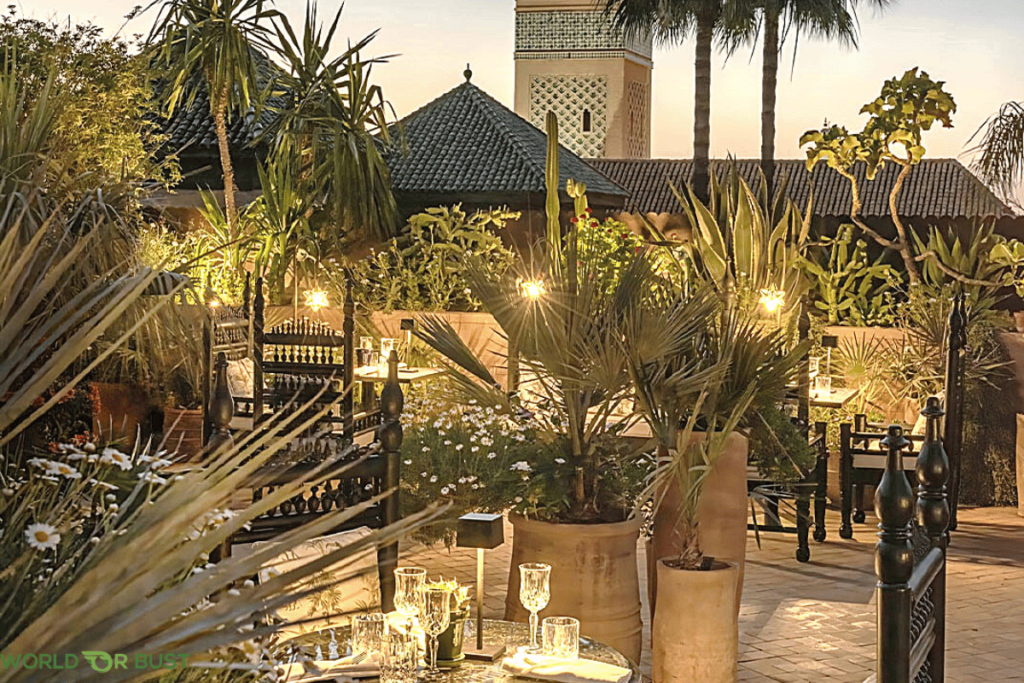 Casa Goliana, nestled in Mexico City's vibrant Roma Norte neighborhood, is a boutique hotel that offers a unique blend of traditional charm and modern luxury. Known for its warm hospitality, this Mexico City hotel houses an intimate restaurant and bar serving exquisite local and international delicacies. Check out my list of the best restaurants in Roma Norte as well!
Casa Goliana's amenities include cozy rooms with personalized touches, make every stay memorable. What sets Casa Goliana apart is its rooftop terrace, offering sweeping views of the city skyline. Located in close proximity to Zona Rosa and Paseo de la Reforma, guests can explore local markets, historic sites, and vibrant nightlife, making it a perfect base for cultural immersion.
Summary
This comprehensive guide to the best hotels in Mexico City offers insights into the city's diverse accommodation options. Whether you're looking for a luxurious retreat, a design-centric boutique hotel in a hip neighborhood, or a budget-friendly hostel, these top hotels in Mexico City has something for every traveler.
Each hotel on this list offers a unique experience, making your stay in this vibrant city memorable and enjoyable.
These are just some of my favorite Mexico City hotels which is a mixture of Mexico City luxury hotels down to hostels as I know everyone's budget is different.
The key take away from this article is that the Mexico City best hotels can be accessible no matter how much you want to spend. Reach out to me directly if you have any questions or need more tips at Jeremy@theworldorbust.com.
Mexico City FAQs
What is the best area to stay in Mexico City?
The Polanco district is considered one of the best areas to stay in Mexico City. This upscale neighborhood is known for its luxury shopping, world-class restaurants, and beautiful parks. It's also a central location, making it easy to access other areas of the city. It is also considered one of the safest neighborhoods in Mexico City.
What is the best month to visit Mexico City?
The best time to visit Mexico City is between March and May. During these months, the weather is mild and the city is less crowded with tourists. The days are warm and the nights are cool, making it perfect for sightseeing and outdoor activities. There is also significantly less rain.
How Much Do Hotels Cost In Mexico City
The cost of hotels in Mexico City can vary greatly depending on the location and the level of luxury you're seeking. On average, you can expect to pay anywhere from $50 to $200 per night for a mid-range hotel. Luxury hotels can cost upwards of $300+ per night.
What is the safest district to stay in Mexico City?
The safest district to stay in Mexico City is often considered to be the Polanco district. This affluent neighborhood is well-policed and has a low crime rate. Other safe districts include Roma and Condesa, both of which are known for their vibrant nightlife and dining scenes.
How Many Days Should I stay in Mexico City?
A stay of 3 to 5 days is usually sufficient to see the major sights of Mexico City. However, if you want to explore the city more in-depth, including its many museums, parks, and neighborhoods, a week to 10 days can be a good timeframe.
Is it worth going to Mexico City?
Absolutely, Mexico City is a vibrant city with a rich history, a thriving food scene, and numerous cultural attractions. It offers a unique blend of modern and traditional experiences, from its ancient Aztec ruins to its bustling street markets and high-end boutiques.
How do you get around Mexico City?
You can get around Mexico City through a variety of ways. The city has an extensive subway system, which is a cheap and efficient way to travel. Taxis and rideshare services like Uber are also widely available. Alternatively, you can rent a bicycle or simply walk, as many of the city's attractions are within a short distance of each other.
Which hotels in Mexico City are good for families?
Hotels like the Four Seasons Hotel Mexico City, the Hilton Mexico City Reforma, and the Gran Hotel Ciudad de Mexico are good options for families. These hotels offer spacious rooms, kid-friendly amenities, and convenient locations near major attractions.
What are the best luxury hotels in Mexico City?
The St. Regis Mexico City, the Four Seasons Hotel Mexico City, and the Las Alcobas are some of the best luxury hotels in Mexico City. These luxury hotels offer top-notch amenities, exceptional service, and prime locations in the city.
Also, check out my post about things to know before Mexico City for more information!