While continental Spain has plenty of nice places to visit to keep you busy for a few months, there are some cool Spanish areas that you can't exactly drive to from Madrid Airport.
Check out the following 3 Spanish claims outside of Spain worth a visit: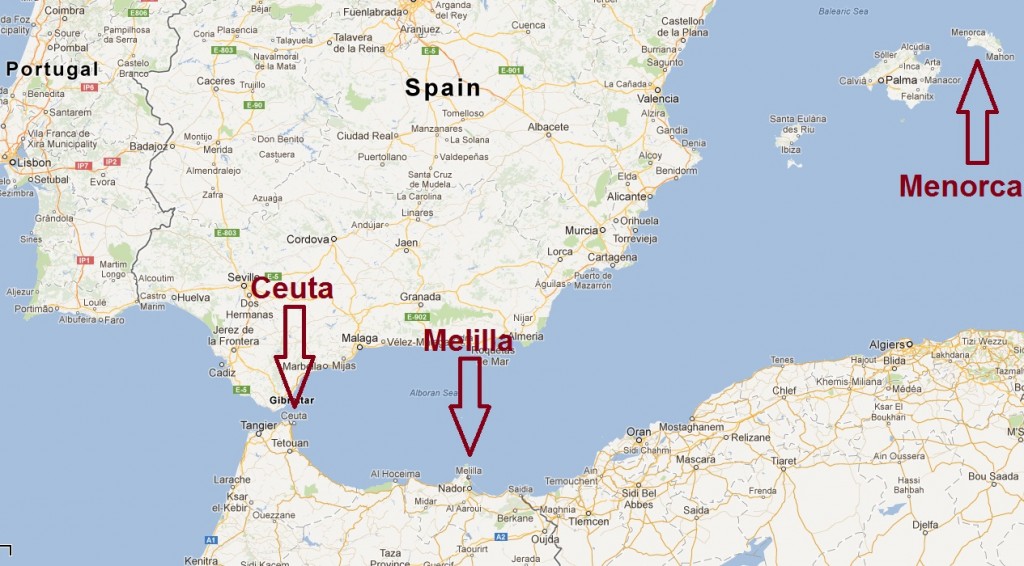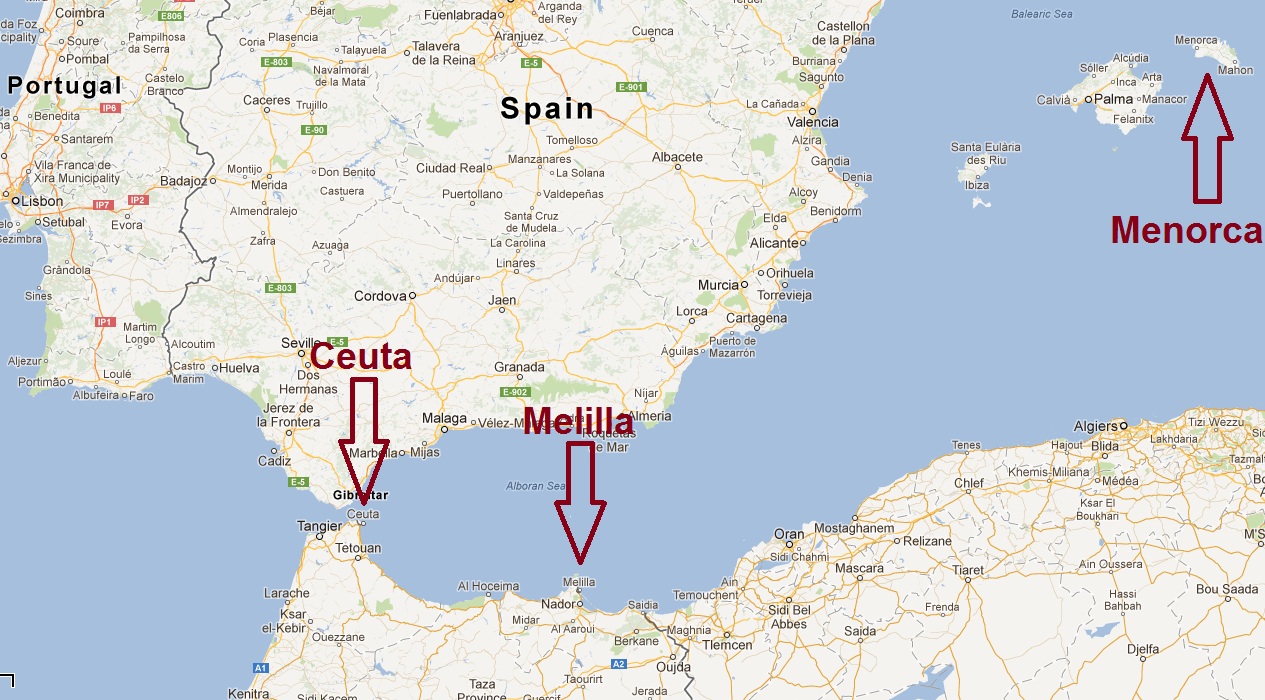 1. Ceuta
Ceuta is actually an autonomous city of Spain and is located in North Africa and completely surrounded by Morocco.  It basically was ruled by everyone from the Romans to the Berbers, but as of 1640, Ceuta has been part of Spain.  The 20 km peninsula only has a population of 78,000 which is a mix of Christians, Jews, Muslims and even Hindus from various backgrounds including African and Spanish.  The city center is very well kept and boasts many bars, cafes and a true Spanish feel.
2.Menorca
Located in the Mediterranean, just north of it's big brother, Mallorca, Menorca is one of the least visited places in the Balearic islands.  It maintains a very authentic feel compared to Mallorca which was permitted to develop in a "free for all" during the Franco era, but because Menorca gave him a hard time, he imposed strict building regulations keeping the island isolated.
Menorca is known for having some of the most deserted and pristine beaches in the Mediterranean, and if you can find affordable Menorca flights, it's definitely worth the short trip from the mainland.
3. Melilla
Melilla is the only other remaining Spanish colony from the Spanish-African empire.  It is located in North Africa a few hundred miles west of Ceuta. Like Ceuta, Melilla is a mix of many different people and religions but there is a larger Berber and African presence than in Ceuta, creating a truly European/African feel not experienced anywhere else.