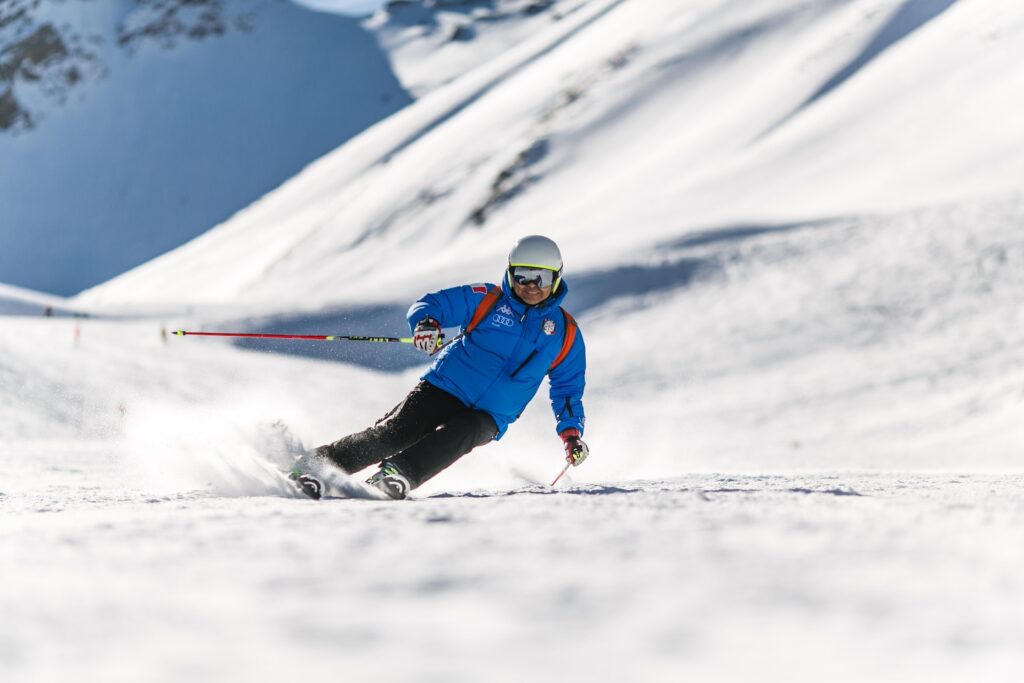 Life today can be hectic and stressful. Hence, we must focus on how we can optimize the time we have and find a better work-life balance. While weekends might seem like a very short time to spend holidays with our loved ones and family they can certainly provide a much-needed break to unwind and relax. If you are planning to head to the mountains you can look for some excellent ski holidays that would allow you to spend more quality time and do more activities in the limited time you have. 
However, when you are running short of time the biggest challenge is to decide where to go and plan your holidays accordingly. Researching the best ski holiday destinations and booking your flights and accommodation can be time-consuming. Hence, you can look for reputed tour operators that can help you with some of the best deals to enjoy your ski weekends. 
With limited time available you need to maximize the options and ensure that you can utilize every moment to create wonderful memories. 
Here are 10 tips to plan perfect ski weekends.
Choose Your Destination Wisely
When you are planning a weekend ski trip you want to look for destinations that offer excellent connectivity. This means you need to look for countries that have outstanding flight connectivity. This would allow you to spend less time traveling and more time being at the airport. You can enjoy a ski holiday weekend in Italy's Roccaraso if you want. Apart from Italy, you can look for countries like France, Switzerland, Canada and North America that can provide you with more flight choices.
Pick Your Ski Resorts
Once you are done with what countries you prefer it comes down to what ski resorts you choose. Not all ski resorts are well connected and therefore you need to look for the ones that are close to international airports and offer easy access and connectivity. This would minimize your transfer time and help you spend more time on the mountains than on the flight and connecting shuttle service.
Travel Light
Also, since you are heading to the mountains for two days you want to focus on how much you carry. Traveling light can offer you many benefits. For instance, you don't have to take care of multiple bags. You can have that one bag that can accommodate all your clothes, ski gear and camera and accessories. Also, traveling light would mean that you don't have to pay more for flight tickets. You can also save time as you pass through security because you have limited luggage. 
Book Airport Parking
When you have little time at hand you want to ensure that you can park your car quickly the moment you get to the airport. Booking your airport parking space would make sense. This would allow you to park your vehicle safely for a couple of days until you return home. Various airport parking spaces have concierge services as well that would be ready with your car at the drop-off point on your return. 
Book Your Accommodation
Time is of the essence when you are only heading up the mountains for two days. Hence, you need to book your accommodation in advance to avoid any last moment delays and discrepancies. Also, booking accommodation early would allow you to choose the right ski accommodation for your trip.
Opt for Ski-In Ski-Out Accommodation
If you don't waste time walking to your trails you can opt for ski-in or ski-out accommodation. This would allow you to get on your skis the moment you step out of your accommodation. Also, you can return to your accommodation on your skis and that can make a difference and not make you feel exhausted. 
Stay Close to Lifts
On the other hand, if you are not opting for ski-in ski-out accommodation you can look for hotels and apartments that are close to lifts. This would minimize the time spent heading to the mountains. 
Rent Ski Equipment Early
When you are heading for ski weekend holidays you must also rent your ski equipment early. This would ensure that you can book your ski equipment and get them when you reach your destination. Most people head to these destinations during weekends and not renting them early would mean that you may not get the right size or quality. 
Keep Your Lift Passes Ready
For this, you can either buy your lift passes in advance or you can get them from the resort on the day you arrive. However, you will need to keep your lift passes ready to scan when you want to use ski lifts. 
Focus on Food and Apres Ski
Choose ski resorts that offer you excellent food choices and plenty of après ski options. This would help you make the most of your time when you want to head to some local restaurants and bars in the area. You can choose from different bars and local food places that offer local and global cuisine. 
If you are heading for a ski weekend, here are 5 ski resorts that can help you make the most of your time. 
Les Gets, France
With more than 68 slopes and 45 ski lifts, Les Gets can provide you with the perfect ski weekend experiences that you expect. Located in the Haute Savoie of the French Alps it is only 81 km east of Geneva Airport and 8 km from Morzine. Hence, you can reach Les Gets from Geneva Airport in less than 90 minutes. You can have plenty of après ski options, a variety of accommodations, and 120 km of piste trails that would offer you the best time you can get in the Portes du Soleil region. 
Courmayeur, Italy
Located in the Aosta Valley, Courmayeur ski resort provides an excellent option for those looking for a family-friendly experience for the weekend. This ski resort offers stunning locations and landscapes, a variety of accommodations, delicious food and après ski options, wonderful shopping and local towns, and plenty of piste trails. Also, you can get here from Italy and France by motorway. You can reach here via Turin, Milan and Geneva airports.
Verbier, Switzerland
If you prefer the best ski weekend holiday option, Verbier in southwest Switzerland offers easy transfers from Geneva airport. You can reach Verbier in around 2 hours from Geneva Airport via shuttle bus or taxi. Verbier also provides breathtaking scenery, interlinking with 4 Vallees to provide vast ski terrain, Switzerland's best après ski and nightlife and backcountry ski options. 
Whistler Blackcomb, Canada
With an almost a 90-minute drive from Vancouver International Airport, Whistler Blackcomb is an ideal destination for ski weekends. With endless ski terrain and plenty of ski trails for beginner and intermediate skiers, you can have more fun here. The Whistler village also has plenty of restaurants, bars, shops and even art galleries to explore. 
Beaver Creek, Colorado, USA
Just 133 miles (2-hour drive) from Denver International Airport, Beaver Creek is a luxury ski resort that offers the best ski weekend experience. This ski resort is ideal for all types of skiers and non-skiers as you have plenty of non-ski activities. Also, you can find plenty of accommodation options, an excellent ski lift system and infrastructure that add to the overall experience.