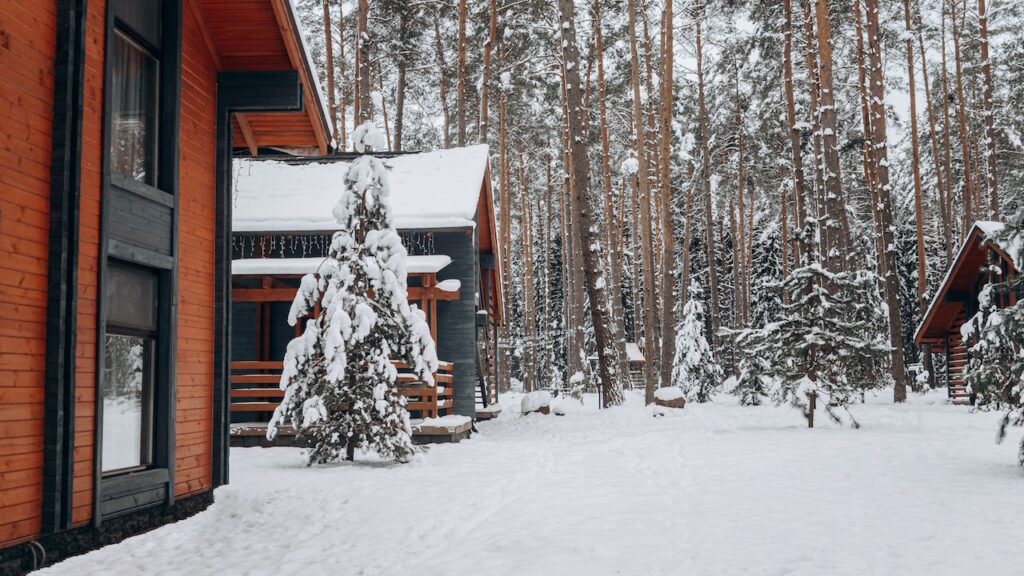 When you are planning holidays you need to focus on how you can optimize the time you have at hand. Also, you need to look for some basic options that can make your holiday experience better. If you are planning ski holidays with your loved ones you need to look for the best destinations that can make things work for you. Many people today prefer ski holidays which would allow them to spend more time doing activities together and having the best meals in the mountains. However, apart from the best destinations and food you also need to focus on the right accommodation. 
Believe it or not, your accommodation is your home base once you are done with all the activities for the day. Also, it will reflect and influence your mood and mental health the next day. Hence, you must consider choosing the right accommodation for your ski holidays. If you don't have the time to research about accommodations you can get in touch with Ski Vertigo to help you with some of the best catered ski properties.  
However, you can consider these 8 tips to help you choose the right ski accommodation.
Know What You Want
Different people have different preferences and choices. Hence, you must be clear about what you expect from your ski accommodation. This would make a difference because there are different types of accommodation options for ski holidays. Hence, you can choose from apartments, chalets, ski cabins, hotels, and budget lodgings and hostels. Also, when you are looking for apartments you want to be clear about what apartments would be ideal for you and your family. Some apartments also come with a spa, swimming pool and plenty of storage facilities. Similarly, chalets come in catered and self-catered options. Hence, you must be clear about the options you want before you make a decision. If you are heading for a solo ski holiday trip, budget lodgings and cabins would suffice.
Choose Ski In Ski Out Accommodation
The basic idea about ski-in and ski-out accommodation is that you have to put on skis the moment you set foot outside your accommodation. This provides you with an option to return to your property without having to walk all the distance. You can find plenty of unusual accommodations when you are visiting France. However, you also need to look for accommodations that are close to piste trails. If you are a beginner and planning a ski holiday with your kids you would want to look for an accommodation close to your beginner runs. Without this, you would be spending more time picking up your skis and snowboards and walking to your trails and hotel and that can be exhausting especially with kids. 
Accommodation with a Functional Kitchen
Choosing self-catering chalets and apartments with a functional kitchen sounds like a great idea when you are booking accommodation for your upcoming ski holidays. Although this might seem like additional work having your food available and ready at your place is far better than waiting in long queues at restaurants and paying exorbitant prices for the meals. While not all restaurants and bars are crowded but having a functional kitchen back at your chalet or apartment would ensure that you have food available once you reach your place. Also, it can help you save money and ensure that you can provide your loved ones and kids with the best food. 
Accommodation with Driveways
One of the tips for making your first family ski trip successful is that book accommodations with a driveway. This can make a ton of a difference. If you are heading to a ski resort via road you would want to reach your destination safely and without much effort. Booking accommodation with drive in drive out facility makes it so much easier to unload and load your luggage before parking. Often when you are going on a ski holiday with kids there is more than you can carry. For instance, you have your luggage bags, food, snacks, backpack, camera gear, ski gear and equipment and even toboggans. 
Rooms with Dedicated Drying Areas
If you have never been on a ski holiday before you need to know that putting on wet clothes is the worst feeling you can have when you are getting ready the next day. Hence, you need to look for rooms or chalets that have a dedicated drying area or room. This would be a hot room where you can put your ski gear (excluding the skis) to dry out. In some cases, you would have to share the drying area and that would cause a lot of inconveniences. Getting a private drying area would help you make the most of the holiday trip. 
The Location Matters
Different ski resorts would provide you with different experiences. Hence, you must have clarity on what locations and destinations you would choose. Not all ski resorts offer family-friendly options and services. Hence, you must be clear about choosing accommodations in destinations that offer more ski and non-ski activities. This would allow you to look beyond skiing options because you can also spend time on other activities. You need to evaluate different factors that would help you choose the right ski resort to plan your perfect trip. With plenty of family-friendly ski resorts, you are never out of options to choose the right ones. 
The Crowd Factor
Different people have different preferences and therefore you would find that many families prefer to look for ski resorts that are not crowded. If you prefer to stay away from the crowd you need to look for accommodations high up in the mountains that would allow you to enjoy the privacy and comfort that you prefer. However, that would also mean that you will end up paying more for the premium accommodations. Most accommodations are at the base and comparatively affordable and therefore many people prefer to stay at the base of the ski. 
Apres Ski Options
Also, while you are booking accommodations for your upcoming ski holidays you need to know the après ski scene at your ski resort. This would make a difference because you don't want to travel a lot of distance to go enjoy parties and the best bars and restaurants that you can visit. Many couples prefer to party after sunset and therefore they look for accommodations that are close to the après ski scene and that would allow them to enjoy some nightlife and do the shopping and visit some of the local shops in the resort village. Hence, you need to consider plenty of options before you decide what ski accommodation is ideal for you.