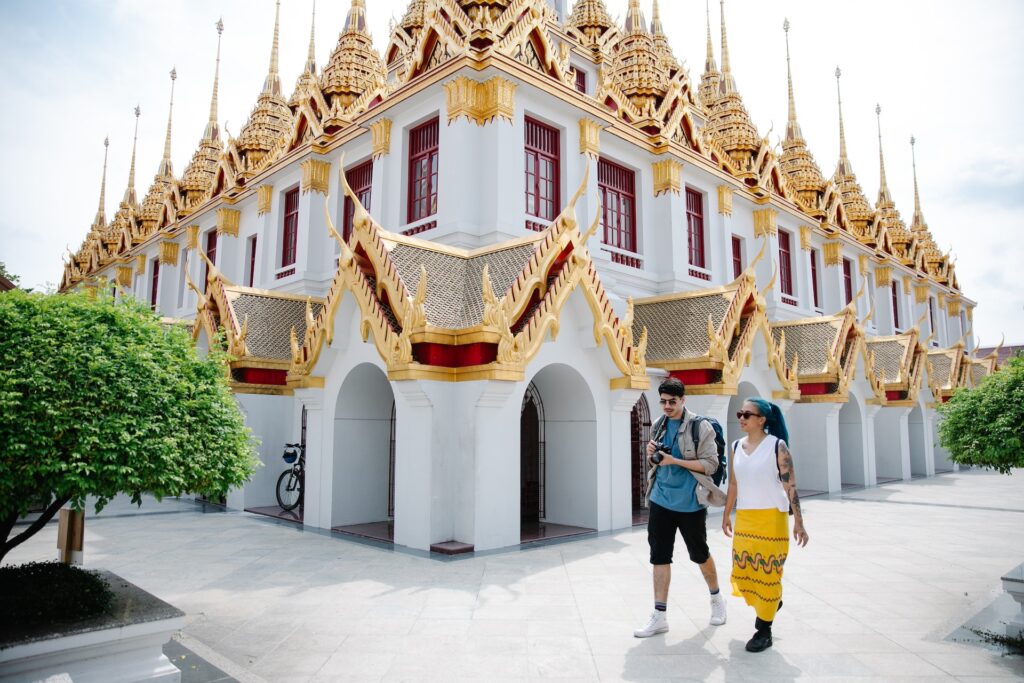 Travel is a great way to make the most of your time and learn more about the world you live in. While many people prefer to book private tours and head out with their family and friends many people choose group travel them the right experiences. However, when you are traveling in a large group you might miss out on some experiences. Hence, you need to look for small group tours that would allow you to make the most of your trips. 
Traveling in small groups would allow you to have the support of a dedicated team to help with planning. With the help of tour experts, you can have peace of mind as the trip is pre-planned. Also, you can make more friends as you travel in a group and explore different destinations. If you are planning to travel across Asia you need to look for reputed and reliable tour operators that can provide you with small group tours to Asia. This would allow you to explore some of the best destinations across India at the right price. 
Let's take a quick look at the top 7 Asian countries that can offer you value-for-money travel experiences. 
India
Over the years, India has remained one of the top travel destinations in Asia and the world. Hence, you can always look for group tours to India that can allow you to explore this diverse and mystical country where different cultures, traditions, languages, religions and ethnicities come together. Also, India offers a wide range of options in terms of geography. You can enjoy the snow-clad mountains of the Himalayas in the north or you can explore the sandy dunes of Rajasthan. As you go south you can enjoy the coastal cities of India and the beaches and fields that never end. India is also the Land of the Tigers and therefore you can go tiger spotting across tiger reserves in India. Similarly, you can enjoy the tranquility in the backwaters of Kerala when you want to put your feet up and relax. 
Indonesia
Indonesia is certainly among the top destinations in Asia which you shouldn't miss. With 150 volcanoes, Indonesia ranks among the top countries with the most active volcanoes in the world. However, keeping aside that scary thought, Indonesia has so much to offer to families, couples and even small groups when they visit this archipelagic country in Southeast Asia. One of the main reasons why many people visit Indonesia is its beaches. With some of the gorgeous beaches, you can get some of the best sunset shots here. Bali is one of the regions that attract most tourists for its laidback vibes and water sports activities. However, Indonesia isn't just about the beaches. You can also enjoy the sumptuous local cuisine as you hop to various cities. Watch the largest living lizards, the Komodo Dragon at the Komodo National Park and much more. 
Nepal
If you are looking for inner peace, then Nepal is the place which must be on your list. With some of the breathtaking views of the highest mountains on the planet, Nepal is a place that embraces you into its diverse culture. If you are heading here with a small group you can take a deep dive into the beliefs, languages and festivals of Nepal. Also, while you are here you can explore the art and architecture which reflects their history and traditions. Of course, when you are in Nepal you got to put on your adventure hat and try some hiking, rock climbing and other activities. You can also head to their national parks like Chitwan National Park where you can explore the local wildlife and bird life.
Vietnam
In the past few years, Vietnam has quickly risen on the tourism charts and this tiny Asian country is certainly a great value for money proposition. There is no denying that Vietnam has some of the most stunning landscapes you can find across Asia. From karst geology up north to lakes and Mekong Delta in the south, Vietnam is packed with an abundance of natural beauty. However, while you are here you can explore the local culture, traditions and art and architecture that speak volumes about various civilizations that once lived here. While Vietnam food takes inspiration from China and France you can still find some excellent authentic Vietnamese food here. 
Uzbekistan
Located in Central Asia, Uzbekistan is one of the destinations that might not be high on the tourism charts, but it is certainly gaining more attention as more people travel here. If you are passionate about history, Uzbekistan is certainly one of the best countries that can provide you with so much information about the Silk Route. Also, if you are into architecture and art, Uzbekistan would baffle you with its stunning architecture that blends in high-end master craftsmanship. However, it is essential to know the best time to visit Uzbekistan to enjoy its local festivals, nature and food delicacies. 
Thailand
When you are in groups you would also want to put Thailand on your list of Asian countries. This is the perfect destination for food lovers that want a bite of popular Thai dishes. As you go around in groups you can enjoy some great meals at local places and restaurants. Similarly, Thailand is popular for touring local markets and beaches that offer you a laidback vibe and feel. If you don't like extensive travel, Thailand is a great option as it is well-connected to different countries around the globe. Of course, while you are in Thailand you can also enjoy some spa and wellness treatments and go on a shopping frenzy.
Sri Lanka
Blessed with a tropical climate and beautiful beaches, Sri Lanka is a great place to be when you are traveling with a group. This tiny Asian country can provide you with some of the best beach images that you can take back home with you. Sri Lanka has been known for its exotic spices and you can taste those spices in the local food and cuisine. Although, small in size, Sri Lanka has 26 national parks and two marine parks that offer you a window into the local wildlife and bird life. Here you can watch herds of elephants and rare bird species that are hard to find elsewhere. With plenty of nature around, Sri Lanka is a great place for some gorgeous hiking trails, stunning vistas and waterfalls. You can also enjoy some walks through the paddy fields and tea estates that dominate the geography. Buddhism has played a key role here in shaping the local culture and you can explore some of the popular temples for their architecture and know more about their beliefs and traditions.