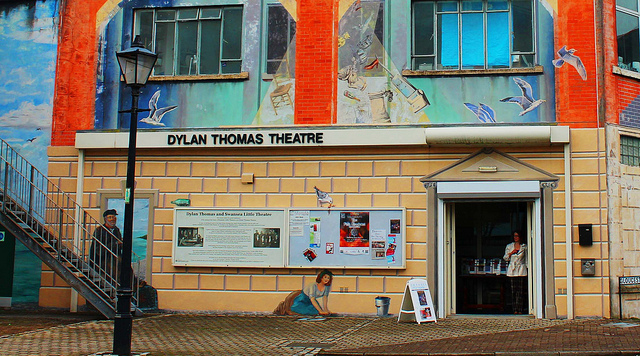 Swansea FC is doing well in the Premier League and regularly sees more than 20,000 people turning out to watch the games. If your club is playing away at the Liberty Stadium, you ought to make a proper weekend of it, as the Welsh city has plenty to offer.
Liberty Stadium
Your first stop is undoubtedly going to be the stadium where all the footballing action takes place. It was opened to the public in 2005 and since then has been home to both Swansea FC and the Ospreys rugby team.
Shopping
If football fans have brought along their other half who is not interested in the game, but more inclined to go shopping, then the Morfa Retail Park is located very near to the stadium. Here they will find shops such as Outfit and Next, so they can keep themselves entertained.
More shopping opportunities can be found in the city centre, which hosts some big name brands, as well as many independent traders. For the smaller quirkier shops, head to High Street, Plymouth Street, Nelson Street or one of the arcades, such as the one found on Castle Street.
Alternatively, head to Swansea Market, where you will find interesting food and ingredients, as well as fashion, cards and gifts. Try the laverbread that Wales is known for or buy some fresh cockles to cook up yourself.
Dylan Thomas attractions
If you are looking for a bit more culture, then you are in the right place to discover more about one of Wales' most famous sons – Dylan Thomas. The poet and playwright was born in Swansea and there are plenty of places dedicated to him.
Firstly, there is the Dylan Thomas Centre, where exhibitions and special events are held on a regular basis. Activities are being ramped up a notch for 2014 as this year marks 100 years since his birth.
Alternatively, see if you can spot the statue of blind of Captain Cat from Under Milk Wood down in the Maritime Quarter. Or there is even a likeness of the man himself in the square bearing his name, where a multitude of tourists have made his knee shiny from sitting on it to pose for photos.
The Maritime Quarter
This area of the city has undergone extensive regeneration and is a very pleasant place to pass some time, whether it be during the day or in the evening. Explore the city's heritage on a lovely stroll and pop into one of the many museums.
On sunny days it is nice to wander through the Victoria Garden and admire the Patti Pavillion. By the time you have worked up an appetite, be sure to make your way to the marina, where you will find a good selection of cafes and top quality restaurants.
The coast
If all the city attractions get too much, then take a trip into the countryside of Wales, as the Gower Peninsula is not far away. It has been designated an Area of Outstanding Natural Beauty since 1949 and you really can't argue with that.
Enjoy the delightful vistas of Rhossili Bay or Three Cliffs Bay – both destinations that are considered world-class by those in the travel industry. A bracing walk will provide the perfect antidote to a crowded stadium or afternoon spent hitting the shops.